August 2023 PCS Newsletter
Summer is flying by, filled with new Pez and lots of Pez Conventions! Before long, the 'third quarter' pez will be released and there is so much to look forward to! We have been having a blast at the Pez Conventions and have been restocking some of the older items you may have been looking for, along with some POP PEZ and quasi-vintage dispensers!
Zipp arrived and joins the European My Little Pony assortment! She looks great with her multicolored faux-hawk mane. Zipp and her sister Pipp, along with friends Sunny and Izzy make up the European New Generation My Little Pony set. Gotta get them all! They are all available now in the Pez Collectors Store!

Pez USA released the Sours Pineapple Mascot Pez and we have just a few in stock. It will be interesting to see what Pez will do with the Mascot mold next! Perhaps we will see a Sugar Cookie Mascot for Christmas and Vanilla Cupcake Mascot for Valentine's Day, even if the flavors have been retired. We haven't seen an Assorted Sours or an Assorted Fruit yet! Plus, there are so many ways to dress up the mascot for various holidays! I don't think we have seen the end of the Mascot, but it remains to be seen!
Once again, the Pokemon Pez Twin Packs have been pushed back to August. We are anxiously waiting for our order to be filled! Meanwhile, the Pokeball is in stock in the Pez Collectors Store, and when paired up with the European Pokemon Pikachu Pez Set, you will have all the newest releases. The Smiling Pikachu on Green stem was released only in Europe.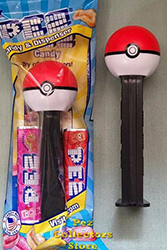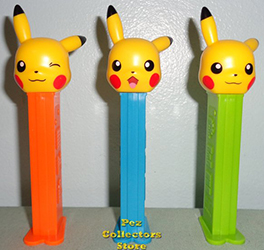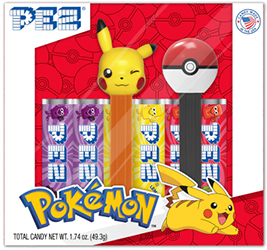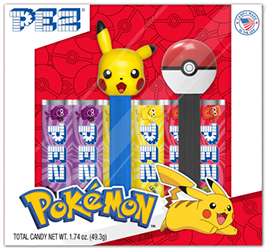 The new Superman has also been delayed until August and we will have him in stock just as soon as possible!

The Exclusive Crystal Summer Edition Pez Dispenser Set of 3 will be released soon! This trio is a fun assortment and will look great in crystal! We love the anticipation!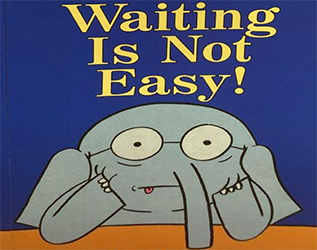 A new licensed item has been released – the PEZ Glaxon shaker and an assortment of various minerals and supplements for body building workouts. The containers suggest that the tablets maybe pez shape and might even say PEZ on them, but it is hard to tell from just the pictures on the containers. This would not be the first time PEZ licensed its name to supplements! The BCAA supplements that came on card with the Ben Pakulski Body Builder Pez represented the first time the PEZ dispenser was not dispensing PEZ! The Glaxon Shaker bottle has a small screw on stackable storage compartment in the bottom that is presumably for storing your various supplements! We have a few of these in stock now!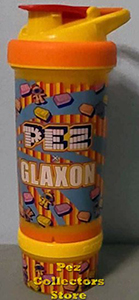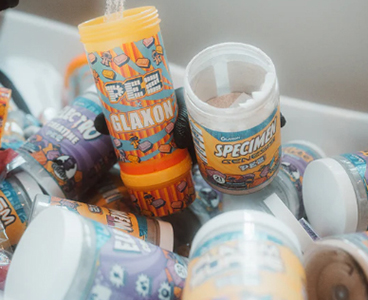 We have added some fun items back in stock in the Pez Collectors Store – Bosley Lunch Boxes, Lamb MMM, Frog MMM, Rooster MMM, King Louie, Thumper, Wile E. Coyote, Ben 10, Snow White Gift Set, Candy shooter, Space gun, Chuck E Cheese B, various Pez Pals with Body Parts, and so much more!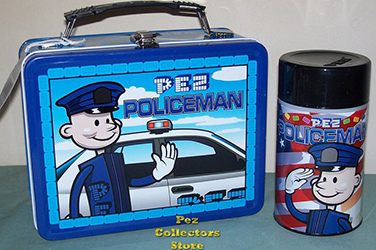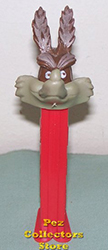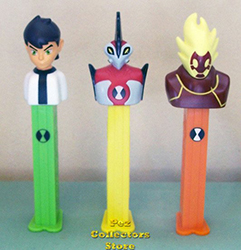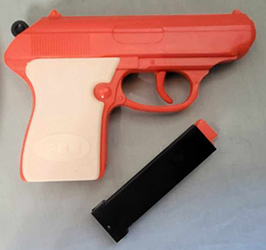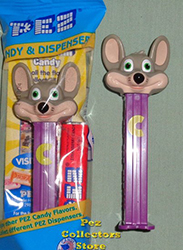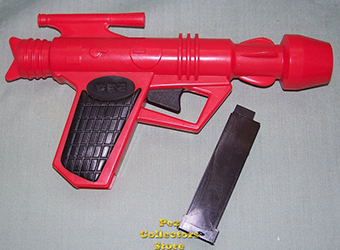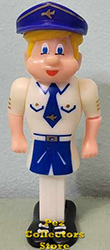 A new European Goofy Pez has been released with an outlined mouth, wider jowls, shorter hat and crazy eyes! He comes on an orange stem and looks completely different than the previous version. We will add these to the Pez Collectors Store as soon as possible!

The European Retro Mickey and Minnie 100 years twin pack limited edition set has been released and is limited to 1000 sets for Europe. This is the same Platinum Mickey and Minnie that will be released September 1 in the USA in a USA style twin pack. We will have the USA version in stock just as soon as they are released.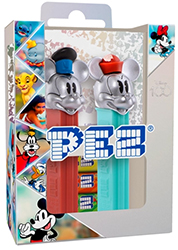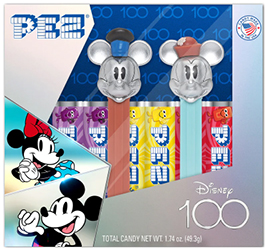 Also due for release September 1 are the three highly anticipated Disney 100 Years Gift Tins with Platinum Mandalorian, Platinum Disney and Platinum Marvel Pez. Our orders are placed and we are just waiting for them to be released! We will have them in stock hopefully early in September!
September 1 Disney 100 years Disney Gift Tin with 'Platinum' metallic silver Disney characters
September 1 Disney 100 years Marvel Gift Tin with 'Platinum' Marvel characters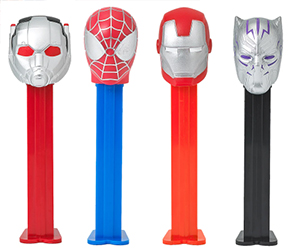 September 1 Disney 100 years Star Wars Gift Tin with 'Platinum' Star Wars characters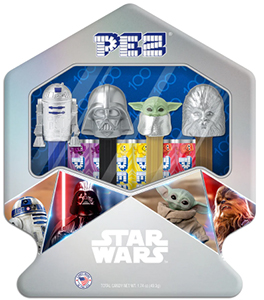 We will also have some of the 100 years of Disney Giant Mickey Platinum Pez for those who collect the Giants!
Liberty will be added to the Paw Patrol Assortment beginning September 1. This will be flowed into the assortment, so it could be a while before they appear in stores, but we will have them in stock just as soon as they are released in the USA!
A new Ahsoka will be added to the Star Wars Mandalorian assortment beginning September 1. Again, it will be added into existing assortments, so it will be a while before it is in stores, but we will have them available in the Pez Collectors Store!

The 2023 Reindeer and the 2023 Christmas Tree with Lights in Tube will be released September 1 in the Christmas Assortment and Christmas Tubes. We will have them available just as soon as possible!


The full body Snowman pez ornament in a gift box is also scheduled for release September 1. These will be mixed in an assortment with the full body Santa Ornament. It seems that the Christmas Sugar Cookie Pez flavored candy will not be included this year and may be fully retired. We will list these in the Pez Collectors Store just as soon as they arrive!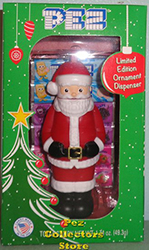 Funko released a San Diego Comic Convention stickered SDCC Freddy Funko POP PEZ and it sold out immediately! Unfortunately, we were unable to get extras for the Pez Collectors Store, but perhaps we will be able to add them later.
Dwight Schrute as Elf, Dwight Schrute as Belsnickel and Michael Scott as Classy Santa POP PEZ will be available in the Pez Collectors Store on October 26. This is a Limited Edition of 3000 pieces and we have been anticipating their release for a since March, 2022! We will have them in stock just as soon as we physically have them in hand, but they are finally coming!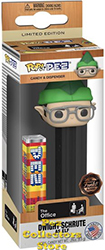 Meanwhile, we have added a few of the harder to find POP PEZ so if you have been looking for any of these, just click the image below to go directly to add it to your shopping cart! We have only a few of each!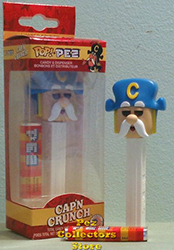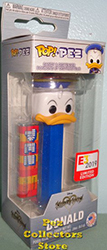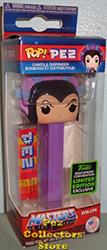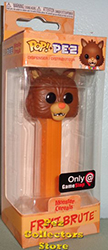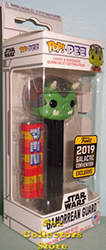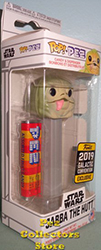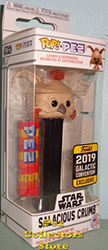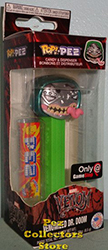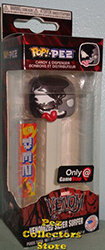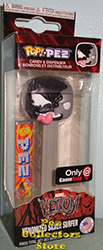 The Pezamania convention was absolutely fantastic. The new hosts, Morgan Rhinehart and Landon Proctor, along with their spouses, Jeffrey Baker and Christene Proctor, clearly put their hearts and souls into each and every detail of the convention, sticking to the time-honored traditions, but adding extra on top! The Western theme was carried throughout the convention from beginning to end, in much the same way that Dana and Julie Kraft used to do for the Minnesota Pez Convention. The convention packet came in a thoughtfully and artistically designed box and it just kept getting better from there! It was not surprising that the creative ideas flowed into seamlessly executed events. We have seen the same thing happen throughout the years with the Virtual Pez Convention, the VPC Scholarship, Pezhead trading cards and so much more, and we have come to expect and appreciate great things from this host pair!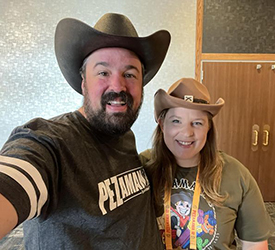 One of the events that now takes place at Pezamania is the announcement of the Pez Head of the Year (PHOTY) award. Past winners of the PHOTY award nominate, discuss and vote for the next recipient. Consideration is given to those who contribute to the promotion and betterment of the hobby in meaningful and lasting ways. It isn't based on popularity, social media posts or followers, the size or value of the individual's collection, but on their contributions to supporting and growing the hobby of pez collecting. Based on all their previous contributions to the hobby, even before pulling off a fantastic convention, Landon Proctor and Morgan Rhinehart were named PHOTY 2023! The convention success merely proved how right the committee was in their selection!
1998 Cliff Lee
1999 Byron Boyd
2000 Rob "Mr. Variations" Yarak
2001 Eric Thorell
2002 Tanya Wilson
2003 Maryann Kennedy
2004 John COOLPEZMAN Devlin
2005 Pam Lenox
2006 John LaSpina
2007 Robin Fierce
2008 Tina Gunsauls
2009 Richie Belyski
2010 Shawn Peterson
2011 Paul Telford
2012 Joe Paravati
2013 Tom and Ruth Ream
2014 Maheba Merhi
2015 Aaron Lamay
2016 Chris Jordan
2017 Jessica Goodsell Orozco
2018 Brian Jaskolski
2019 Sandy and Cheryl Ghionzoli-Gardner
2020 Brian Trauman
2021 Nenad Markov
2022 Rick Marlowe
2023 Landon Proctor and Morgan Rhinehart
The PEZ Outlaw himself, Steve Glew, was in attendance at Pezamania and was a very popular resource and attraction! Soon after the convention, the 44th EMMY nominations were announced and The PEZ Outlaw was nominated for Scenic Direction & Lighting Design! Congrats on the nomination! I met several new collectors at Michigan and Pezamania (and even one at the gas station on the way to Cleveland) that started collecting because of the movie! Great things happen in this wonderful hobby because of the people involved!
The first Northwest Pez Convention, hosted by Bob and Faye Tipton, will be held August 17 - 19 in Spokane Valley, WA. Registration has now closed so we hope everyone who planned to go has registered and will have a great time!
The Pez Collectors Store will be attending the Slovenian Pez Convention and the Vienna International Pez Convention from August 17 - 27! We look forward to meeting with collectors worldwide and hope to return with many different European and Asian PEZ! A notice will be posted on the website announcing the delay from our usual shipping within 24 hours policy.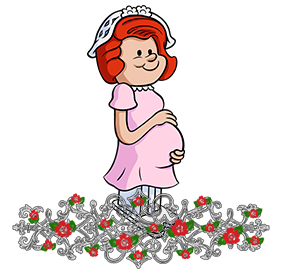 The next convention in the USA is the 10th Pez on the River, September 7 – 9, in Winona MN! They will be placing the order for T-shirts soon, so you must get your registration submitted immediately! Book your hotel room and prepare to be treated like family from the family you would have chosen if you'd had the choice! Pez on the River is laid back and comfortable and a real treat! Lots of fun, plenty of laughs, some great surprises and of course, PEZ room hopping and floor show. All the details can be found at www.pezontheriver.com but you better hurry! We should have most of the new releases available at the convention so it is a great opportunity to pick up your new Pez with no shipping!

The IN Crowd Pez Gathering hosted by Karen Pachowicz in Lowell, IN is on October 7. This is an informal gathering of Indiana Pez collectors and even Pez collectors who are not from Indiana. It is hosted each year by different collectors and provides a chance to get together for a day of friendship and fun! Karen asks that you RSVP to the event for the IN. Crowd Pez Gathering Group at https://www.facebook.com/groups/576039133161573
The 13th Pezylvania Pez Gathering will be held at Renninger's Market in Kutztown, PA on October 14, 2023. It is a one-day event filled with activities and PEZ. Information can be found at www.pezylvania.com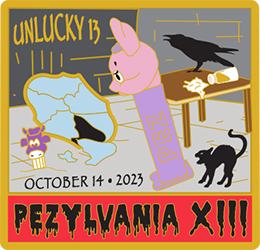 That's all the news for this month! Happy Pezzing!
All the best,
Chris Jordan
www.pezcollectors.com