September 2020 PCS Newsletter
There have been several fun pez releases that arrived in the Pez Collectors Store during August and lots, lots more are on the way for September! September is traditionally the release time for 4th quarter and holiday items. While there are no new boxed gift sets, there are still lots of new pez coming!
Marvel Comics Venom is available now in the Pez Collectors Store. He joins Miles Morales and the newest version of Spiderman in the Marvel Assortment!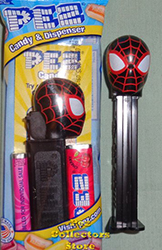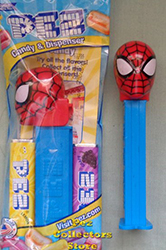 Luigi has joined the Nintendo Super Mario Pez assortment. Luigi is a great addition to the assortment and is available now separately. Luigi and Mario and Mario and Donkey Kong twin packs will be available soon as well!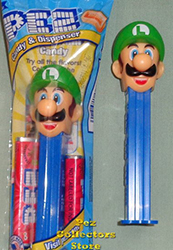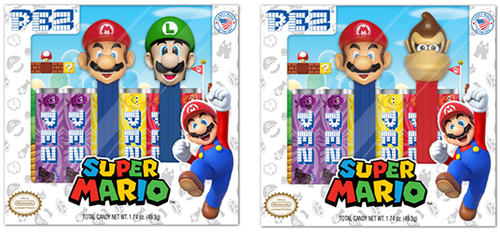 Eevee from the Pokemon Pez Assortment is back in stock. We sold out of these quickly, but have them back in stock again now.
The PAMP Suisse Ducky Pez boxed sets with Pez Candy tablets made of Silver have arrived. Only 3000 of these sets were produced and each comes with the certificate of authenticity. This boxed set includes the Rubber Ducky pez and a plastic capsule with 6 separate 5 gram .9999 fine silver pez candy bricks, each engraved with a rubber duck and the PAMP lettering on one side and the classic PEZ logo on the other side. The packaging has been redesigned so that the silver candies won't fall out during shipping which was a bit of a problem with the Snowman Pez sets. These are available now in the Pez Collectors Store!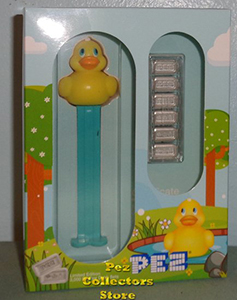 The 2020 European Redhead Bride with longer hair and the Groom with no hatband are available now. The mold for the pez pals has changed to have a much smaller nose and ears. We have them available loose and ready to display – choose bride and groom, two bride, or two groom combinations!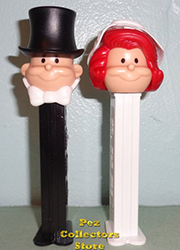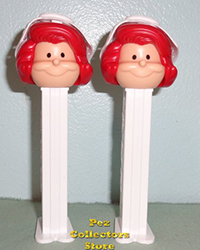 The limited edition Flamango pez are Flamingos with orange bodies. The Fernando comes on a black stem and Carmen comes on a green stem. This release was limited to 4000 pieces worldwide for release in Europe and the USA. They come with European Mango flavored pez. The pair comes mint on cards with Mango pez candy or are available loose and ready to display for those who prefer to save on shipping!
European Spirit pez are shipping to us now and should arrive within a week or so. The set includes Lucky, the girl and three horses - Spirit, Boomerang and Chica Linda. These are also supposed to be released in the USA in January, and while we expect they will be the same, it will be interesting to see if there are any variations.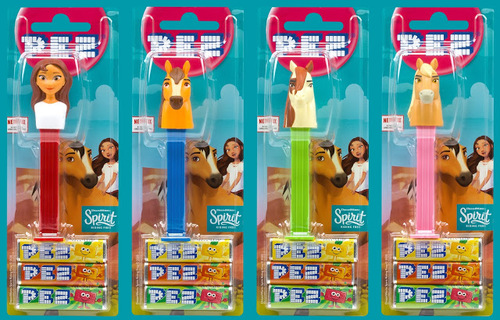 A new Disney Princess Aurora pez is available now with longer hair and a smaller head and bust than the previous version of Sleeping Beauty's Aurora. This dainty version of Aurora will be arriving in a few days.

The 2020 Santa Clause Pez is a new mold. He may have gotten laser surgery because he has no glasses and his eyes are just round black irises. His beard and mustache are full and fluffy, but neatly trimmed to a V shape rather than rounded like the previous versions. The 2020 Santa Clause will be version F, the first update since 2012. The 2020 Santa F will be arriving in a few days!
The 2020 Polar bear in tube will be coming soon. This new polar bear has a round face and a red stocking cap with green trim and is cute as can be! We will have these in stock as soon as possible.

Mickey Minnie Holiday twin packs are also expected to arrive soon as the first scheduled ship date from Pez Candy, Inc. is September 1. Mickey and Minnie are wearing red stocking caps with white trim and Minnie's hat has a pink bow. We will have this cute twin pack in stock just as soon as possible.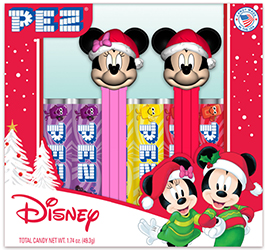 Blue and Magenta are being added to the Nick Jr. Pez Assortment and Blue's Clues twin packs featuring Blue and Magenta are scheduled to begin shipping from Pez Candy, Inc. on September 1. We will have them in stock very soon!
A new collectible Pez Candy tin featuring the Volkswagon Bus with Candy Delivery and the Pez Girl with Peppermint candy logo on the side. Inside are over 40 packs of assorted fruit pez candy and an exclusive light blue-green Pez Boy with cap. These will be available in a few weeks!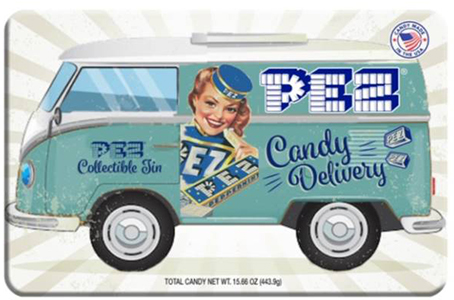 The Mandalorian Twin pack is also supposed to begin shipping September 1. Baby Yoda aka The Child is on a mini stem and Mandalorian is on a full size stem. This twin pack pair is sure to be a big hit among pez collectors and Star Wars collectors!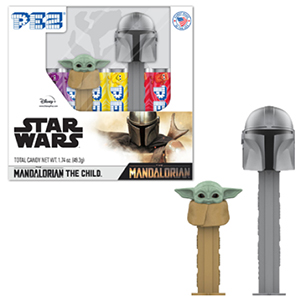 LOL Surprise Series 2 will begin shipping from Pez Candy, Inc. October 1 on blister cards and November 1 for polybags. We have both ordered and will have them in stock as soon as possible!
Europe will be releasing the 44 Cats pez assortment soon. The assortment will include Lampo, Meatball and Milady. We have an order placed and will get them in stock as soon as possible!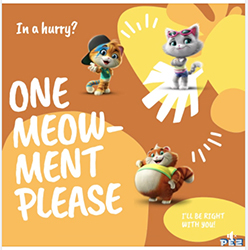 Treat Street has produced new Political Poopers for the 2020 elections. Joe Biden and Donald Trump Political Poopers are a fun new wind-up walking and pooping candy dispenser. Every party needs a pooper! They are scheduled to begin shipping September 4 and we will have them in stock just as soon as possible!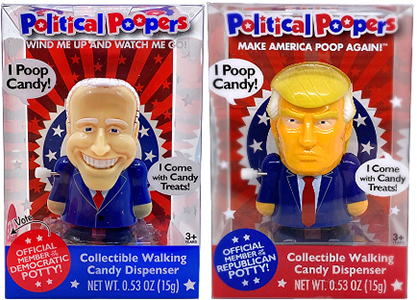 A few of the 2020 Spring Convention exclusive Masters of the Universe Evil-Lyn and Stinkor are available now in the Pez Collectors Store.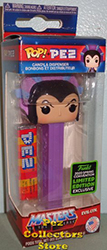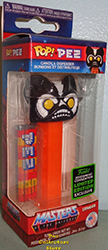 Funko Hocus Pocus Pop Pez are expected in September. The set includes Winifred, Mary and Sarah Sanderson and we will have them in stock just as soon as they are released!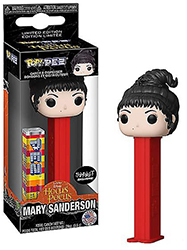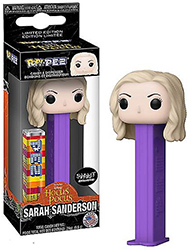 Funko Games POP! PEZ are scheduled for release in October. We are looking forward to adding the Operation Game Cavity Sam, Hasbro Uncle Pennybags and Mattel RockEm SockEm Red Robot POP! PEZ as soon as they are released.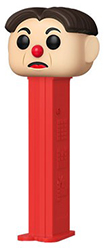 Pez on the River is happening September 10 – 12. Sandy and Cheryl are hard at work with final details and plans to host the convention in Winona, MN. Attendees are coming from all across the USA to participate in the convention! We hope everyone has a wonderful time and is very careful to observe all safety precautions while in attendance! Information can be found on the Pez on the River website at www.pezontheriver.com

That's all the news for this month! Happy Pezzing!
All the best,
Chris Jordan
www.pezcollectors.com