September 2015 Newsletter
August was an awesome month for new pez with the Peanuts release and a surprise pez for the Vienna International Pez Gathering. September is the month for the Gift Set Pez releases in the USA and we are really excited that the long wait for Harry Potter Pez Gift set and the Star Wars Crystal Pez Gift tin is nearly over. There are still more new pez coming in 2015, so we always have something new to look forward to!
The new 65th Anniversary Peanuts Pez Limited Edition Pez Collectors Boxed set arrived in the Pez Collectors Store. This is the third series of Peanuts Pez released and the set of 4 includes Charlie Brown on a red stem, Lucy on a blue stem, Snoopy on a white stem, and Woodstock on a yellow stem. These 4 new Peanuts pez come in a box shaped like Snoopy's dog house but it looks like someone forgot the sky blue background inside the box that was visible in the prototype displayed at the 2015 Sweets and Snacks Expo. The new Peanuts pez dispensers sit in front of a plain white background!
These 4 new Peanuts pez all have a 2015 PNTS copyright (series 2 Peanuts had a UFS copyright). This change in copyright represents the change in ownership from United Features Syndicate to Peanuts Worldwide, LLC. We have the new Peanuts pez in the boxed set or loose for those who prefer to display loose and save on shipping.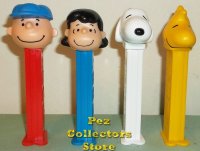 We added a few new items in the Pez Accessories category of the Pez Collectors Store this month. My grandson was very busy with a project to make some necklaces for pez collectors before the Cleveland Pezamania convention. These sold so well at the convention that he got even busier making more for me to list in the Pez Collectors Store. I think these are really awesome! These mini versions of the Pony Go Round, Skull A, Peter Pez, Gorilla, and Lion with Crown necklaces all look awesome!
We were down to the very last of our pez fabric and in anticipation of really hot temperatures at the Dairyville Pez Gathering, we made Neck coolers. Well, it wasn't terribly hot at all at Dairyville this year, so we have a few leftover neck coolers in pezzy fabric available in the Pez Collectors Store.
The Harry Potter Pez Gift set is scheduled to begin shipping in September. This is a limited edition, numbered set. We have been told that the set is limited to 100K. As previously announced, the collector's box is really neat because Hedwig the Owl, the words "Harry Potter" and the wings of the Golden Snitch Quidditch ball appear to be done in a holographic foil so the colors change in different lighting. The 'stock' photo for the Harry Potter pez set doesn't look nearly as good as the photo we took at the Sweets and Snacks expo and we expect the real product to look great in the box! The pez look awesome, too. Hermione, Harry and Ron will be on shorter stems and Dumbledore, Voldemort and Hagrid will be on regular size stems. This set will come with 12 rolls of Pez Candy in the boxed set. We have placed multiple orders to assure that we will have plenty of stock for these sets just as soon as they are released by Pez Candy!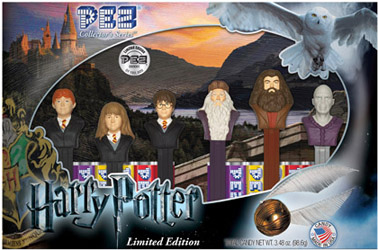 The Star Wars Gift tins with crystal R2D2, C3PO, Darth Vader and Yoda pez is due to begin shipping September 4 and we have ordered plenty of sets because it is thought that Pez Co. will sell out of these in the first few days of sales. The set is limited to 300K worldwide according to the information we received from our Pez Rep. This set is going to be very popular among pez collectors and Star Wars collectors, so we don't doubt that sales of this special gift tin will be brisk! These sets will likely have the new Disney copyright, so it will be a great addition to the pez collection!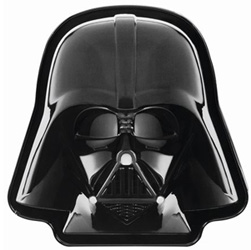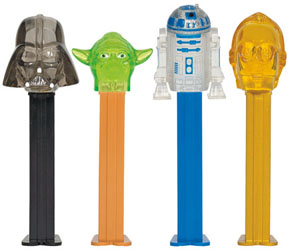 New Christmas Plush pez are scheduled to begin shipping in September as well. This set includes a plush Snowman, Reindeer and Santa pez. The Santa is a new item for the Christmas Plush line, and he is a welcome addition! Sadly, there are no new pez dispensers scheduled for release for Christmas this year, but the new Christmas Plush pez will be great!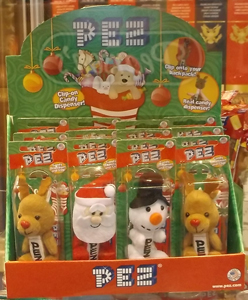 The Emojis pez release was moved up to December, 2015, so we can look forward to having these 5 new pez this year as well. These USA Emojis are different than the Emoticons released abroad.
The elusive 3 new Emoticons will be making an appearance in France and UK, along with the 6 other emoticons previously released only in Australia. The details are unclear about why the distribution for the 3 new Emoticons changed from Australia to France and UK, but apparently something went awry with the Australian Distributor orders and the product was sold by Pez International to distributors for France and Great Britain instead. We will do our best to track down a source for the new emoticon pez and add them to the previous emoticons already in stock in the Pez Collectors Store.
News has just been released regarding special dispensers made for European and Japanese Pez gatherings. Hosts of the gatherings in Japan, Finland, Spain, Portugal, Austria, Sweden, France, and Slovenia have been able to work with Pez International to obtain special, highly limited pez dispensers in unique colors or in crystal that are not available for distribution in the retail market, here in the USA or abroad. However, due to the increased number of conventions and gatherings taking place worldwide, it has become too burdensome for Pez International to continue doing these very special dispensers. According to information announced at the Vienna International Pez convention beginning in 2016, hosts of gatherings in Europe and Japan will be allowed to select a single dispenser to be made as the gathering dispenser for the year, though each host will then be allowed to choose the color of the stem and what will be printed on the stem to commemorate their gathering. For 2016, one of the Emoticon pez will be produced as a crystal head, so the European and Japanese gatherings will still be getting a unique dispenser not available in retail markets. Sadly, it does not appear at this time that the same courtesy will be extended by Pez Candy, Inc. to hosts of the USA Pez Conventions and Gatherings.
With this news, the Vienna International Pez Gathering introduced the VIP convention dispenser for 2015. This is likely the last truly unique dispenser made exclusively for a pez convention or gathering. But, nothing like going out with a bang! The crystal Groom pez in red and white (the colors of the Austrian flag) is truly an awesome dispenser, with only 300 produced by Pez International. Congratulations to the VIP hosts, Nenad, Yasin, and Willi, who coordinated the spectacular gathering, hosting nearly 100 pez collectors from 17 different countries, including special guests Eduard Haas III and previous Pez Girl Gerda Jahn.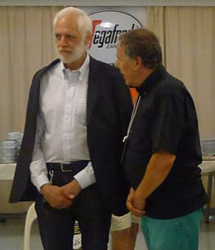 In other international news, Faster Pez shared news about the preliminary European Pez lineup for 2016 in his blog at fasterpez.com. According to Ran, Europe will be getting the Batman vs. Superman early in 2016. I am guessing these will be the same as the Batman v. Superman we expect in the USA in February. Europe will also get a re-release of Kung Fu Panda with 'some little differences in the print', which could mean a packaging refresh or some slight variation in the pez dispensers. Also in the first quarter, Europe can expect to get what Ran is calling Hello Kitty Nerd, which we expect will probably be the same Hello Kitty with Glasses which is expected in the USA in May. It is also reported that a new pony will be added to the European My Little Pony assortment in the second quarter, but there is no word on which character this will be. New Angry Birds pez are also expected in Europe, but no word on which characters or variations these will be. Finding Dory is scheduled for release in Europe during the 3rd quarter, while it is scheduled for release in the USA in May, 2016. For the 4th quarter, Europe can expect to see new Transformer pez, which we expect to see in the USA in August, 2016. The most exciting news from the European lineup is a set of Pez Trolls. Since we have no firm information regarding the late 3rd and 4th quarter pez releases for the USA, it is quite possible that the Trolls will be released in the USA as well. We are hoping that there will be some variations (more pez to collect) between the European and USA releases, but time will tell! Thanks for sharing the information, FasterPez!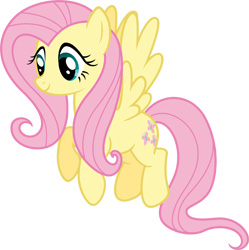 In other pezzy news, PEZ Co. has signed an exclusive agreement with Envision Media Arts to develop a film about Pez Candy dispensers. Cameron Fay is writing the film to create "a world unique to Pez and a story that will touch the hearts of many," according to EMA CEO Lee Nelson. No word yet on when the film will be released, but we will keep you updated when we know more!
&

September is a big month for Pez Gatherings in the USA. Next up is the First Sin City Pez Convention in Las Vegas, September 17 – 19. Hosts Dan and Jil Borchers are featuring a Softhead Super Heroes and Villains theme and they have lots of games and activities planned in addition to room hopping and the pez show in the ballroom. It looks like the deadline for the discounted rate for the hotel rates has passed, but maybe you can still get them to honor it if you act quickly. Registration prices increase September 1, so get on it right now if you plan to attend! Details are available at sincitypez.weebly.com
September 25 and 26 are the dates for Pez on the River in La Crosse, Wisconsin. Hosts Cheryl Sandy Gardner-Ghionzoli have tons of fun planned for attendees, starting Thursday evening for early arrivals and continuing on through the list party Saturday night. There is a Decorate your Pez contest, so you need to be thinking about a costume for your pez and get busy dressing it up! The official deadline for the discounted room rate at the hotel has been extended, but I am sure that won't last for long, so checkout the information at www.PezontheRiver.com to get all the details and hotel information, then get on with registering immediately!

Steel City Pez Gathering will be held September 26 in Pittsburgh, PA and it looks like the hosts have reserved twice as much space for the show at Pittsburgh Mills Mall for this year's event! They have a Hawaiian theme for the gathering this year and their preview of their gathering dispenser is awesome! You can find details on the Steel City Pez Gathering facebook page.
October 24 is the date for the 6th Pezylvania Pez Gathering, to be held at Renninger's Antiques and Farmer's Market in Kutztown, PA. This gathering was started by Ralph Riovo in 2007 and has not happened for a few years since Ralph passed away. In honor of Ralph, Suzanne and Dave Robison have picked up the torch and will carry on his tradition of hosting a great one day gathering, filled with tons of fun and games and loads of pez! The deadline for registration is September 15, so don't delay in getting registered. Registration information and details can be found at www.pezylvania.com
We hope you will be able to attend one or more of these upcoming pez gatherings! That's all the news that we can share with you this month, but there is more exciting news coming still this year, so keep up your subscription to our free monthly newsletter and be sure to tell your pez collecting friends about it, too!
All the best,
Chris Jordan