November 2019 PCS Newsletter
There have been several new arrivals of Pez and POP! PEZ in the Pez Collectors Store this past month and more are coming! We are gearing up for the holidays and there will be plenty of pez for you to add to your wish list for your collection!
The Grinch Pez Twin packs are in stock now. The Grinch is joined in each twin pack by either a Cindy Lou Who on a mini stem or Max on a mini stem. The mini stem versions are available only in the twin packs. These are available as a twin pack pair or we sell just the Grinch, mini Cindy, and mini Max loose for those who prefer to save on shipping!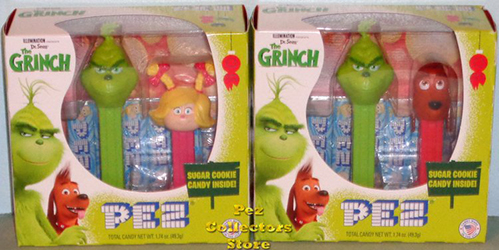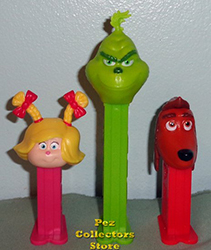 Frozen 2 Pez Gift tins and Twin Packs and assortment in polybags have arrived. Sadly, Sven didn't make the cut. Elsa, Anna, and Olaf are all new molds for Frozen 2, and Kristoff is a completely new character as a pez. The new molds are highly detailed and textured! The Twin Packs and the Gift tin include Olaf on a mini stem and the full size stem Olaf is available in the polybags. The twin packs and gift tin feature Frozen 2 graphics that look very nice.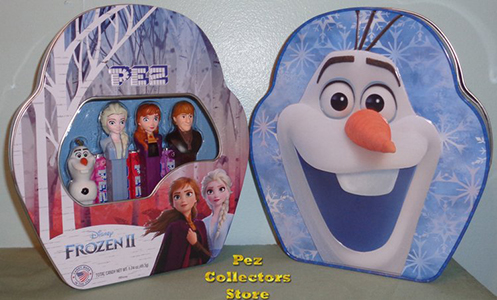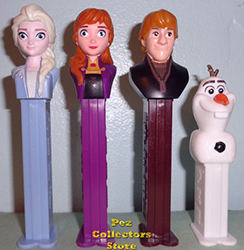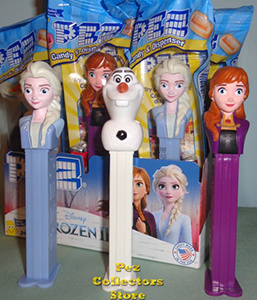 Star Wars Episode 9 Rise of Skywalker pez were released and have been flying out the door! The Gift tins were limited to 75000 numbered pieces and our orders were cut in half because they were oversold and sold out. We have just a few left in stock and we hope to get more later, but no guarantees! The Gift tin is shaped like Kylo Ren's helmet and includes First Order Stormtrooper, Kylo Ren with red cracks, red Sith Trooper and new exclusive white Jet Trooper. We are offering these mint in the limited edition gift tin or loose for those who prefer to display loose and save on shipping!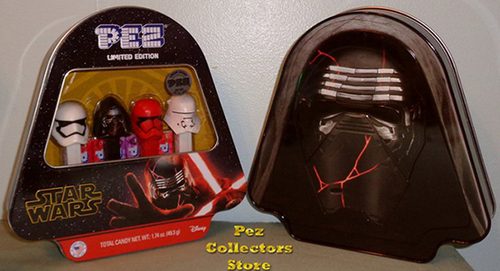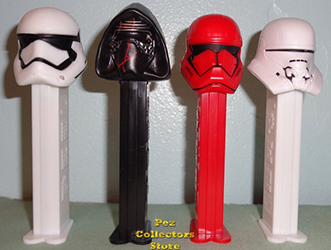 The Star Wars Episode 9 Twin Pack Pair includes the droid D-0 on a mini stem and BB-8 in the Resistance twin pack and Kylo Ren with red cracks and red Sith Trooper in the First Order twin pack. Mini D-0 is available only in the twin packs. These pez twin packs feature new Episode 9 Rise of Skywalker graphics.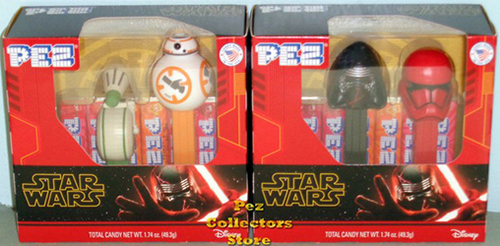 The polybag assortment for Star Wars Episode 9 includes 6 pez - Rey on a white stem, D-0 on a full size stem, BB-8, Kylo Ren with red cracks, First Order Storm Trooper and red Sith Trooper. We also sold out of these sets very quickly but more are on their way and should be back in stock soon!
We still have some of the 12 Days of Christmas Ornaments left and we look forward to adding the new Snow Globe, Snowman and Gingerbread Man soon!

This is also the month of Bring your Pez to Work Day, It all started when Lou in the advertising department at Providence Journal in Providence, RI brought a dozen pez dispensers to work to give to his co-workers to offset the craziness of that busy time for advertisers. Pez Collectors have continued the tradition by participating in the November 30th Bring Your Pez To Work Day. In 2010, November 30 was a Tuesday. This year, it falls on a Saturday, so feel free to celebrate on November 29 instead, or whatever day suits your own work schedule!
Funko POP! PEZ just keep coming and we are bursting at the seams with so many new releases and announcements!
The complete set of H.R. Pufnstuf with Cling, Clang, Witchiepoo and H.R. Pufnstuf is in stock now. Clang gave us a real surprise as it is on a Made in Vietnam, IMC A stem. We are looking forward to discovering if pez in the future for release in the USA will be on Made in Vietnam stems or if these molds will be used only for Funko POP! PEZ. Regardless, it is exciting for all stem collectors to see a new variation! The set of 4 is available as a convenient bundle, or Cling, Clang, Witchiepoo and H.R. Pufnstuf can be purchased individually!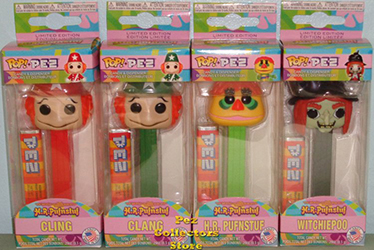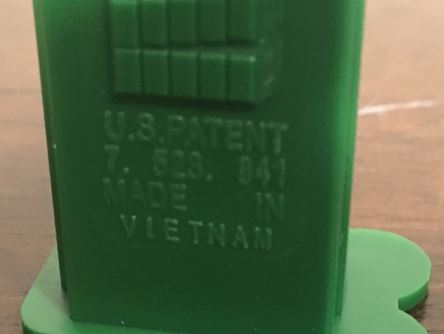 The second series Nightmare Before Christmas POP! PEZ are in stock now. The set includes Dapper Jack, Dapper Sally, Oogie Boogie in Burlap, Barrel, Lock, and Shock. These are available in a bundle or individually.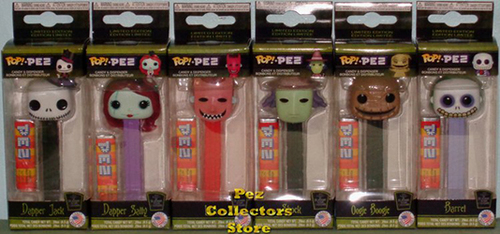 The Ghost Busters Walmart Exclusive Glow in the Dark Slimer and Angry Stay Puft are in stock in the Pez Collectors Store.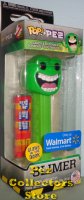 We now have in stock all 34 different NFL Football team POP! PEZ sporting either Beanies, Caps, or Helmets, and the Seattle Seahawks come in all three variations! We are selling these individually so you can choose your favorite teams, or in bundles featuring teams with Beanies, teams with Caps or teams with Helmets. These all come mint in package – we just haven't had a chance to photograph each one individually and in the various bundles.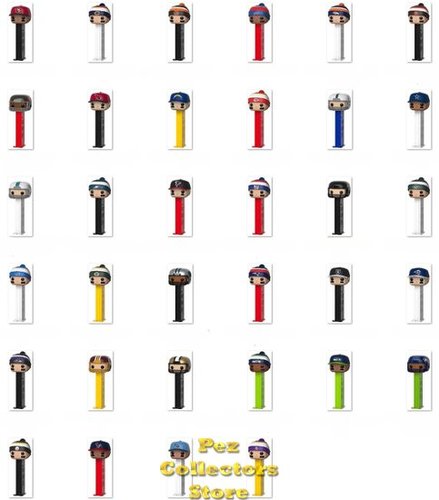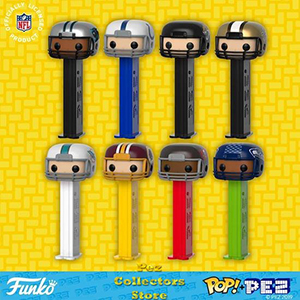 A Christmas Story Ralphie in Bunny Suit and Ralphie Sheriff are in stock now as a Christmas Story Bundle or separately.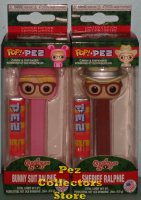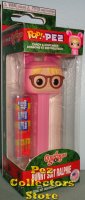 Buddy the Elf from Elf is in stock now in the Pez Collectors Store!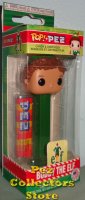 Iron Giant has arrived and is available for immediate shipping!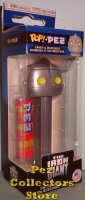 Tron has arrived to join Sark. This pair is from the Disney movie Tron.
Pez Ad Icons Peter Pez and Mimic the Monkey POPs have arrived. These are actual POPS and they are holding POP! PEZ of themselves! Absolutely wonderful cross collectible products! Peter Pez Pop is the version with the red pants and bow tie and blue hat, holding a blue stem, blue hat Peter Pez POP PEZ. The Mimic the Monkey is the teal version with a yellow hat, holding a yellow hat, teal stem Mimic the Monkey POP PEZ. These are available now in the Pez Collectors Store and the Brunette Pez Girl is on her way!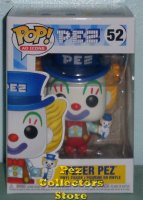 The KFC Colonel Sanders was previously announced but now we have an image that we can share as well! These will be coming in a few weeks.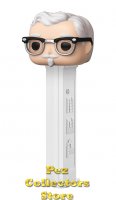 Lilo and Stitch are expected within the next few weeks.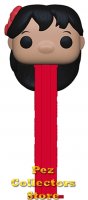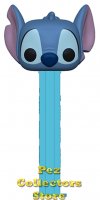 Spyro from video games is coming within a few weeks.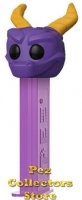 Dark Crystal Rian, Aughura, and Chamberlain Skeksis are expected in mid November.
Dwight Schrute, Prison Mike, Darryl Philbin and Facebook Jim from The Office are expected to arrive in late November.
Hercules, Baby Hercules, Baby Pegasus and Hades are due to arrive along with Big Foot, Snowy Bigfoot and Cthulhu in early December, followed by Dumbo, Dumbo Clown, Coraline and Coraline Chase.
Funko announced several new releases for 2020, starting with My Hero Academia All Might, Deku, All for one and Todoroki coming in early January.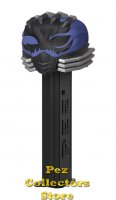 Gremlins POP! PEZ will include Gizmo, Gremlin and Gremlin Chase. The images for these will be coming later and they are expected to arrive in January, 2020.
Care Bears – Share Bear, Grumpy Bear, Good Luck Bear, Funshine Bear, Cheer Bear and Cheer Bear Chase are due to come in mid January.
Toy Story Lots-o, Zurg and Chuckles were also announced and are expected in late January or early February.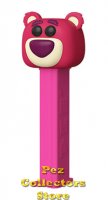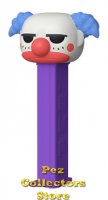 That's all for this month but be sure to keep an eye on the Pez Collectors Store for all the newest Pez and POP! PEZ!
All the best,
Chris Jordan
www.pezcollectors.com