November 2017 Newsletter
November is the month for Thanksgiving and we are giving thanks to PEZ for offering us so many new additions for our collections this year. We are also giving thanks to our loyal customers (read on for all the details). There are a few new additions to the Pez Collectors Store this month, new licensed items just appearing, new items added to the 2018 lineup and another Pez collector gathering coming, and we are giving you all the details in this month's newsletter!
Marshall the Dalmatian fire pup is finally available. It is the newest addition to the Paw Patrol pez assortment and he is absolutely adorable. This cute fire fighting puppy can be found for sale in the Pez Collectors Store – add him to your shopping cart now!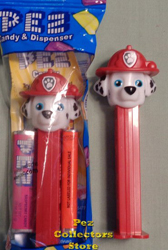 Yo Kai Watch pez from Europe have arrived. Yokai are a class of supernatural, invisible spirits in Japanese folklore and Yo-Kai Watch is a popular anime series about a boy who can talk to them using his magic watch. The characters represented in the pez assortment are (from left to right) Robonyan, the robot cat, Jibanyan, a Charming Tribe cat, Komasan, and his brother, Komajiro who are Charming Tribe lion dogs. The dispensers are in stock now!
M2 Machines has released a couple of new 1:64 scale 1950 Studebaker2R Pez trucks with the Pez Girl on the door and PEZ Makes You Smile written on the shell over the bed of the truck. The Yellow truck will be the most common and the glittery purple truck will be the "Chase" vehicle with only 750 produced for worldwide distribution. These are really cute and are a great addition to the pez collection! At this time, we have just a couple of the Yellow M2 Studebaker Trucks in stock in the Pez Collectors Store!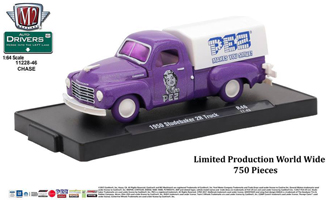 We have gotten a few of the Blonde Angel pez in Christmas Tubes in stock, but they are in very short supply in the cases of Christmas Tubes, making them rather hard to come by! Sadly, this beautiful blonde angel is available only in tubes this year. She is certainly very pretty and looks great beside the mini Angel from the Christmas ornaments! We have a few now and hope to get more soon!
Valentines Pez will begin shipping from Pez Candy on November 1, with Happy (Heart) Day valentine, the Brown Love Bear and the Love and the Kissing Emojis which will have new packaging, but there are no new dispensers. On December 1, a new emoji twin pack with Angel and Devilish will be released, along with the Love and Kissing emoji twin packs. Each case will have 6 Angel/Devilish and 6 Love and Kissing twin packs. We have ordered the twin packs and will have them in stock next month.
There are a few new additions planned for the Pez lineup for 2018. There will be a Jurassic World Twin pack with Blue Raptor and T-Rex (heads only versions) being released April 1, 2018, at the same time as the Jurassic World assortment with Blue Raptor, T-Rex and Dilophosaurus in the standard assortment on card and in polybags. The Jurassic World graphics on the twin pack boxed set really make these stand out. These are in addition to the June 1 release of the Jurassic World Click and Play dispensers that will come in the Gift Tin with a game board.
In addition to a new Incredibles assortment with Violet, Dash and Jack Jack on full sized stems, there will also be an Incredibles tri-pack boxed set with Violet, Dash and Mini Jack Jack, also coming May 1, 2018.
In addition to the Han Solo gift tin planned for release May 1, 2018 with a new version of Han Solo (10 yrs younger), Lando Calrissian, Chewbacca and a yet to be announced dispenser, PEZ Co. will also be producing a Han Solo Twin pack with Han Solo and Chewbacca, coming September 1, 2018. This twin pack release is scheduled to promote the release of the Han Solo Movie DVD release. We expect the dispensers to be the same as those in the gift tin, but the packaging will be the twin pack boxed set that Pez Co. has so often used and warmly embraced.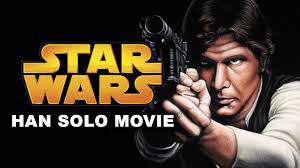 Collector Brian Jaskolski and part of his fabulous pez collection were featured in Sports Collectors Digest this month. The article is in the printed copy of the magazine and is also available online at http://www.sportscollectorsdigest.com/pez-collection-amassed/. The article focuses on sports related dispensers primarily, and it is a great read and a super promotion for the hobby!
The 2nd Annual Maryland Pez Gathering will take place on Saturday, November 11, 2017 at 2 pm. This event is hosted by Scott Karsner in his home in Arnold, MD. Details can be found on the Maryland Pez Gathering group page on Facebook.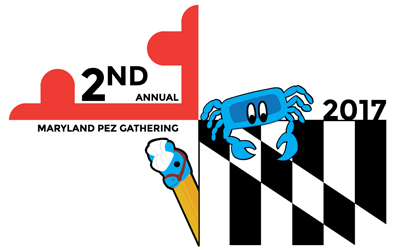 The 5th Annual Christmas Pez Gathering will be taking place on December 2 in the new home of Jessica and Juan Orozco near Redlands, California. This is a great pez gathering that begins with a group dinner at a local restaurant on Friday night, then lots of fun shopping in a giant warehouse filled with many different vendors selling various collectibles on Saturday morning. The official gathering begins at 4 pm on Saturday, December 2 and this year, the hosts are having a Christmas Hat contest. The White Elephant gift exchange is always a lot of fun and the Bingo games are a blast with lots of great prizes. The food and drink are plentiful and there are many laughs and much joy being spread. Jessica and Juan love Christmas as much as they love pez and their house is always decorated to the max (think Griswold's Christmas Vacation on steroids!) so it is the perfect get together to get you in the holiday spirit and share your love of all things pez! For all the details, contact Jessica at jdgmbg2005@yahoo.com or visit the Christmas Pez Gathering group page on Facebook. If you're not already a member of the group, send a message to Jessica Goodsell Orozco on Facebook asking to join the group! We will also be doing Brian's Swag Swap at the gathering – this has been an awesome addition to conventions this year! We hope to see you there!
The next convention will be the Northeast Pez Convention 20th Anniversary May 3 – 5, 2018. It's never too early to start planning!
Pez Dispensers are a finalist for induction into the National Toy Hall of Fame and the voting is very close between Matchbox Cars and Pez Dispensers. These two finalists are well in the lead among the other nominees, but wouldn't it be great if Pez Dispensers finished on top? You can vote daily and supposedly can vote from different devises – computer, laptop, or telephone each day until November 9th. Pez Candy, Inc. really would like to win – they are even sending out a little printed notification to get collectors to vote. In the past, they have said collectors don't matter – that we are insignificant to their overall sales, but I think our voting is certainly showing them we do matter and our voice is strong! Be sure to visit http://www.toyhalloffame.org/ each day from multiple devises and make our voice even louder!
November 30 is Bring Your Pez to Work Day. It all started in 2010 when Lou in the advertising department at Providence Journal in Providence, RI brought a dozen pez dispensers to work to give to his co-workers to offset the craziness of that busy time for advertisers. Pez Collectors have continued the tradition by participating in the November 30th Bring Your Pez To Work Day. In honor of this pez event and by way of giving thanks to our wonderful, loyal customers, we will be sending a free Pez Collectors Store truck pez when you place an order of $50 or more in merchandise with the Pez Collectors Store between now and November 30 (or while supplies last). What better way to celebrate the day than by taking a free Pez truck from the Pez Collectors Store to work on November 30!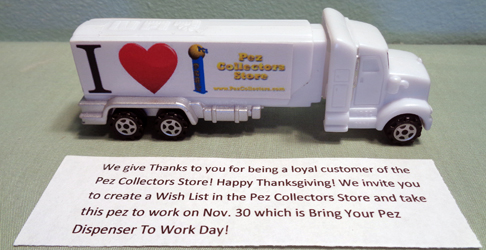 The Holidays are just around the corner so now would be a great time to start thinking about your Pez Wish List! It is easy to create your wish list by logging in to the Pez Collectors Store and browsing through the thousands of pez we have listed. Click the Add to Wish List button for each product you would like to add to your personal Wish List. You can even make comments or rate the items on your wish list to indicate those you really want the very most! Provide your friends and family with a link to your wish list by clicking on the Tell a Friend link or just tell them to visit the Pez Collectors Store and search for your wish list using the Find a Friend's Wish List option!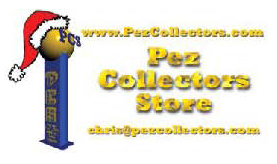 That is all the news we have for you this month! Happy Pezzing and thanks for reading the Pez Collectors Store Newsletter! Happy Thanksgiving!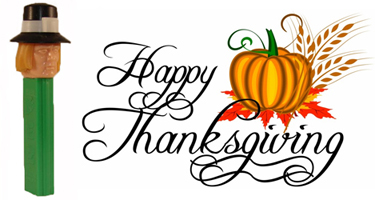 All the best,
Chris Jordan
www.pezcollectors.com