November 2015 Newsletter
Pez fall releases have been very popular and are moving quickly, and there are more new releases coming in November from the USA and from Canada. The 2016 US and European Pez lineups look awesome, so there is always something new to look forward to.
NHL team Zamboni (ice resurfacing machine) pez are in stock now in the Pez Collectors Store. This set of 7 pez includes NHL teams Calgary Flames, Edmonton Oilers, Montreal Canadiens, Vancover Canucks, Ottawa Senators, Toronto Maple Leafs and Winnipeg Jets. The team logos appear on a Zamboni Ice resurfacing machine and the NHL logo is printed on the stems. This pez release is exclusive to Canada, but we have them now in the Pez Collectors Store!

Harry Potter pez sets were limited to 100,000 and Pez Candy very quickly sold out of these sets. We have received all of the sets we can get, so when they are sold, we won't have a ready source to get more. These are collectible by Harry Potter fans as well as pez collectors. We have only a few sets left in the Pez Collectors Store!
Crystal Star Wars pez in the Darth Vader tin have also sold out at Pez Candy. This set is a limited edition, with only 300,000 produced worldwide according to Pez Candy reps. We still have them in stock in the Pez Collectors Store and they have also been very popular among Star Wars fans and pez collectors. Likewise, the Peanuts 60th Anniversary Pez Boxed sets are still in stock in the Pez Collectors Store but we are told that these also sold out at Pez Candy, so we won't be able to get more when they are sold.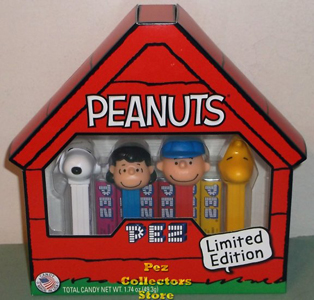 The Presidents Pez Volume 8 and 9 are shipping from Pez Candy now and we expect to have them in stock in a week or so. These final volumes complete the pez Educational Series for the US Presidents.
Emoji pez will be released December 1 and these 5 new pez have different faces than the Australian emoticon pez. Love, Happy, LOL'ing, Silly and Kissing are the names given by Pez USA. They have been on display as Coming Soon at the Pez Visitors Center and Eddie Santiago shared this image with us. The Pez emojis are a fun way to show how you are feeling! We will have these available just as soon as they are released.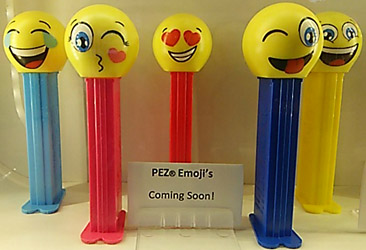 Shipment of the new Christmas Plush pez assortment was delayed by Pez Co. until the leftover supplies of Winter Plush pez were sold. We are still waiting for our order of new Christmas Plush pez. Otherwise, it does not seem that there are any new pez for the Christmas holidays this year.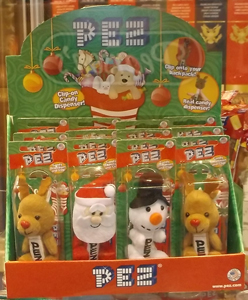 The 2016 pez lineup is firming up with some new surprises and a few things disappearing from the anticipated releases. The ideas and concepts are always in a state of flux with Pez Co. and nothing is final until the pez are actually released! In May, 2015, I attended the Sweets and Snacks Expo in Chicago and the information and pictures from the show were shown in our June, 2015 Pez Collectors Store Newsletter. There have been a few changes since that time and some of the prototype pez have changed, new pez have been added to the lineup and some pez have been delayed or removed from the lineup.
Valentine Pez for 2016 will begin shipping in December, 2015. We are not aware of any changes to the regular Valentine pez, but there will be a new boxed twin pack which will include Snoopy and Woodstock. These two characters are expected to be just like the ones included in the 65th Anniversary Peanuts Boxed set, just in different Valentine's Day themed packaging.
Batman v. Superman will begin shipping from Pez Co. January 1, 2016. Photos taken at the Sweet and Snack Expo of the prototype dispensers show the concepts. Pez International has released images of Batman and Superman that look a bit different and will probably be closer to what we will actually see. The Pez International image was first shared by Faster pez on his blog at Fasterpez.com. Europe isn't getting Wonder Woman, but she will be included in the assortment for the USA. There is a potential for a 3 piece gift pack with movie specific packaging targeted to launch February, 2016, but these would likely be the same 3 dispensers we expect to see in January.
Easter 2016 pez will begin shipping in January and there are some really cute new dispensers planned, including a white floppy ear bunny and a new Easter Egg. There are also adorable mini dispensers in eggs with familiar head in different colors on mini stems in small eggs.
There will be a new Star Wars, Episode VII: The Force Awakens assortment released March 1, 2016. This set will include two new characters which are expected to be Kylo Ren and a First Order Storm Trooper.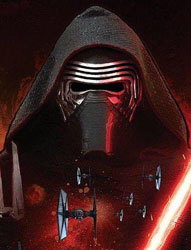 There is also a new version of Darth Vader shown at the Pez Visitors Center, along with Yoda and R2D2 on mini stems. These are shown as coming soon in the photo shared by Eddie Santiago, so it will be interesting to see if they are included in the March, 2016 assortment, but Darth Vader has been reported as being found already!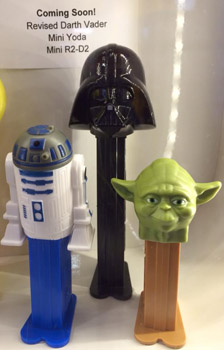 A side by side comparison of the new Darth Vader and the original Darth Vader by Eddie Santiago reveal several differences in the overall shape of the helmet, the front center of the helmet just above the eyes, the eyes themselves and the mouth area dots and grill and the chin area.
There has also been a change to the WWE boxed set as Hulk Hogan has lost his standing in the WWE Hall of Fame. His planned pez character has been replaced by The Undertaker who will join John Cena and The Rock in the gift set scheduled for release in March, 2016.
How cool would it be to have an Ironman Pez with light-up eyes and a Captain America with a detachable Spinning Shield? This Marvel Twin Pack concept is under development with a target launch date of April, 2016! No pictures yet - just use your imagination!
In May, we expect to see the Nerdy Hello Kitty with glasses added to the assortment. Europe will also be getting the updated Kitty during the first quarter, 2016.
Pez Connectibles TMNT pez sets will be released in May, 2016. Raphael, Michelangelo, Donatello and Leonardo, will each come with their weapon of choice and turtle shells. What an awesome interactive candy toy concept!
Finding Dory pez dispensers with new translucent stems and a mystery character will be available in May, 2016. Dory is expected to be on a yellow translucent stem and Nemo will be on a white translucent stem.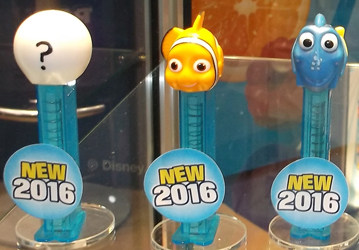 There will also be a Finding Dory Gift set that comes with Dory, Nemo and a mystery character on blue translucent stems in a plastic fishbowl, also scheduled for release at the same time.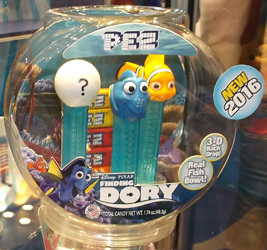 An addition to the lineup for May is a Secret Life of Pets pez assortment to include Max (a terrier dog), Duke (a big shaggy mongrel dog), and Snowball (a rabbit). The Secret Life of Pets movie will be released July 8, so this set will come out ahead of the movie.
Halloween Pez will begin shipping in July, 2016 and a new Witch pez is under development.
In August, three newer generation Transformer Robots in Disguise pez will be released. The set will include Optimus Prime, Bumblebee and Grimlock and these will likely be updated versions of the Transformers.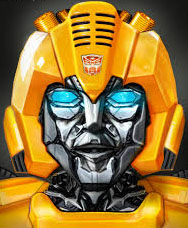 In September we can look forward to 3 new pez Trolls - Princess Poppy, Guy Diamond and Cooper, in honor of the November 4 Trolls movie release when we will discover the secret to colorful, gravity defying hair! This set will be awesome!
A Star Wars set including 3 existing and one new dispenser in a Death Star shaped package is in planning stages, scheduled for release in September, 2016.
Power Rangers pez have been postponed until December, 2016. They were originally scheduled for July, 2016 release. Red Ranger, Black Ranger and Pink Ranger are the ones scheduled to be included in this set.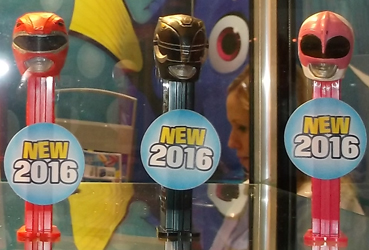 Removed from the USA lineup are the updates to the Disney Junior assortment. Miles of Tomorrowland and Lion Guard Kion pez were on display at the Sweet and Snacks expo, but are no longer included in the planning calendar. Too bad, we really liked these!
Europe has just released a limited edition, numbered box set of Star Wars pez with 6 pez - Darth Vader, R2D2, C3PO, Yoda, Stormtrooper and Chewbacca, all in their currently available versions. The boxed set does have the Disney logo on the packaging. This Pez International photo is compliments of Faster Pez.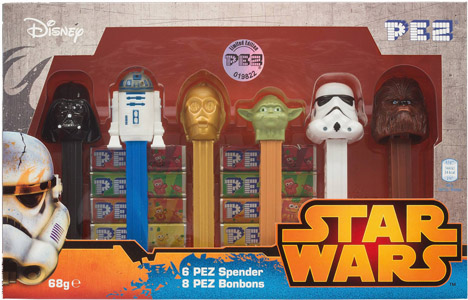 Upcoming pez from Europe include updated Kung Fu Panda pez with a new Tigress, Kung Fu Panda and Shifu. The molds appear to be the same, but the paint and features are a bit different, and the stem colors are completely different than previous releases. Photos from Pez International were shared with us by Faster Pez.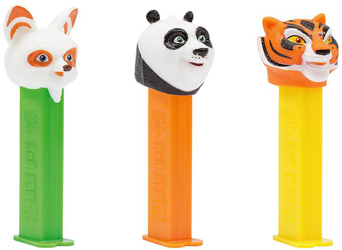 As previously reported, Europe is looking forward to Fluttershy being added to the My Little Pony Pez assortment.
Europe will also get the newer generation Transformer Robots in Disguise pez, Nerdy Hello Kitty, and Pez Trolls and Finding Dory.
One last important bit of news for this month, November 30, 2015 is Bring Your Pez Dispenser to Work Day. This tradition was started by Lou and his Sales Group Office colleagues at the Providence Journal in Providence, RI in 2010. In honor of this pez event and by way of giving thanks to our wonderful, loyal customers, we will be offering a free pez for you to take to work on November 30. To claim your free pez, just enter the words "NOV. 30 FREE PEZ" in the comments box when you place an order with the Pez Collectors Store between now and November 30 (or while supplies last). We did this last year and the printing on the stem was white, but this year, the printing is black.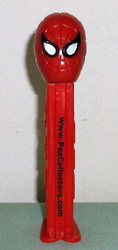 The Holidays are just around the corner so now would be a great time to start thinking about your Pez Wish List! It is easy to create your wish list by logging in to the Pez Collectors Store and browsing through the thousands of pez we have listed. Click the Add to Wish List button for each product you would like to add to your personal Wish List. You can even make comments or rate the items on your wish list to indicate those you really want the very most! Provide your friends and family with a link to your wish list by clicking on the Tell a Friend link or just tell them to visit the Pez Collectors Store and search for your wish list using the Find a Friend's Wish List option!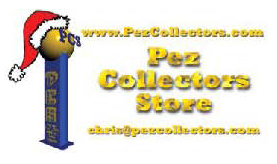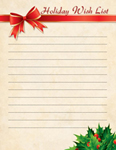 That is all the news we have for you this month! Happy Pezzing and thanks for reading the Pez Collectors Store Newsletter! Happy Thanksgiving!
All the best,
Chris Jordan
www.pezcollectors.com