November 2014 Newsletter
There are lots of new pez and a lot of pez news this month! Many exclusive pez releases are making their way onto store shelves and we are working hard to get these in stock. Internationally, Pez is beginning to reveal photos of the European lineup and there will be lots of new pez for collectors coming out in the near future!
The Toy Story Terror Cat from the Toy Story of Terror Halloween special is a Toys R Us exclusive pez. Unfortunately, not all Toys R Us stores are receiving this limited edition pez.  According to Pixar, the cat is simply called PEZ Cat (there have been some rumors that PEZ Candy uses the name Carol for the cat, but we have been unable to find any validation of this name). The PEZ cat is voiced by Kate McKinnon. While the PEZ cat role is rather minor in the TV special, the actual dispenser is awesome! These are in stock now in limited quantities in the Pez Collectors Store.
The University of Utah Utes football pez is another exclusive and these are available now in the Pez Collectors Store. This college football pez has the Utes logo with the U in a circle with feathers hanging down on the side printed on the football. This exclusive football pez is an indication that Pez is continuing the college football pez line. It is available loose to save on shipping or mint on card!

We have just a few of the UCONN mens and womens National Champion Pez mint in tubes. These were a PEZ exclusive at the Big E fair with a limited production of only 2000, though many of those 2000 likely went to UCONN basketball fans rather than into pez collections!
We have just a few of the white Bubbleman Pez with black hat and printing, mint on cards. We are told that 286 of these dispensers were made for the 4th Japan Pez Gathering and were packaged on a generic card by Pez International. It is great that Pez International is so receptive to producing truly different, special pez in limited quantities for the international pez conventions and gatherings!
Target is releasing another gift card this year with a Santa Target Dog and an Elf Target Dog on a mini or short stem. These are absolutely adorable. We will have these two dispensers mint in package available in just a couple of days. The package also has a $5.00 gift card which can be redeemed without removing it from the package for those who would like to keep the packaging intact and want to use the value of the card! What a sweet deal!
HEB is a grocery store chain in Texas and Mexico and this chain has two different exclusive promotional pez trucks. According to customer service, the trucks are not supposed to be on shelves until November 11, but some stores have stocked them already. We will have these in stock in the Pez Collectors Store just as soon as possible.

The US Presidents series Volume 6 and 7 are shipping to us now and will be in stock within a week in the Pez Collectors Store. Volume 6 will include Taft, Wilson, Harding, Coolidge and Hoover and Volume 7 will include Roosevelt, Truman, Eisenhower, Kennedy and Johnson. These will be the last sets to include 5 presidents per volume. In November 2015, Volume 8 and 9 will be released with 4 presidents each and the Presidential seal!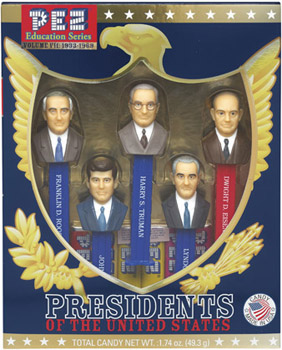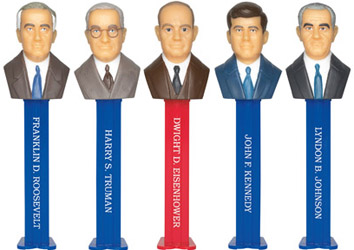 The holidays are fast approaching and it is time to start thinking about your Pez Wish List! It is easy to create your wish list by logging in to the Pez Collectors Store and browsing through the thousands of pez we have listed. Click the Add to Wish List button for each product you would like to add to your personal Wish List. You can even make comments or rate the items on your wish list to indicate those you really want the very most! Provide your friends and family with a link to your wish list by clicking on the Tell a Friend link or just tell them to visit the Pez Collectors Store and search for your wish list using the Find a Friend's Wish List option!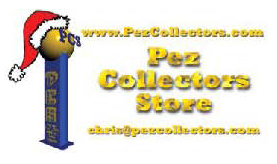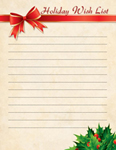 The day after Thanksgiving, November 28, 2014 is Bring a Pez to Work day! This event was started in 2011 by the Providence Journal in Providence RI and has been adopted by PezHeads around the world as a fun way to make people smile! Which pez will you choose to take to work? In honor of this amazing event, and to give thanks to our loyal customers, we will include a FREE Spiderman pez from the Pez Collectors Store with every order through the month of November, while supplies last! Take this pez to work to remind your colleagues that you collect pez – who knows, perhaps they will want to check out your Pez Collectors Store wish list before the office parties and gift exchanges take place!

Disney Frozen Pez Gift sets and single dispensers in bag will be shipping in a few weeks and we will have these in stock just as soon as possible! This is a great new release featuring Anna and Elsa in the boxed gift set and Anna, Elsa and Olaf in single packaging.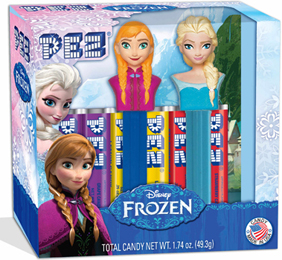 The Christmas Elf is beginning to appear here and there and we will be getting them in stock soon, but we have been waiting until Pez Co. ships out the leftover inventory from last year before placing an order. This is a cute new dispenser for Christmas 2014!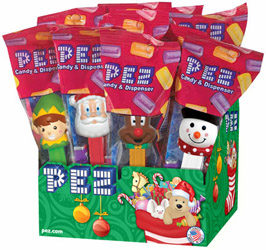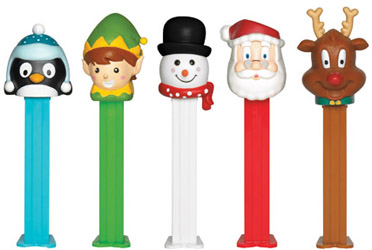 Pez International has revealed the Penguins of Madagascar pez set of 4 featuring Skipper (the leader of the group), Kowalski (the smartest), Rico (the craziest), and Private (the youngest) as full body Penguin pez dispensers. These adorable Penguin pez are being released in European countries at the end of the year! We will get them in stock in the Pez Collectors Store as soon as possible!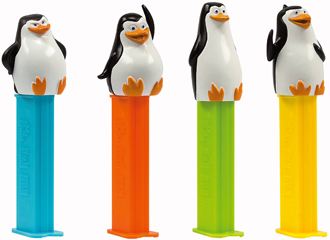 The ever adorable My Little Pony pez we told you about will be as cute as we envisioned! Twilight Sparkle, Rainbow Dash and Pinkie Pie PEZ dispensers will be available in European stores in January 2015 and we will have them in stock just as quickly as possible.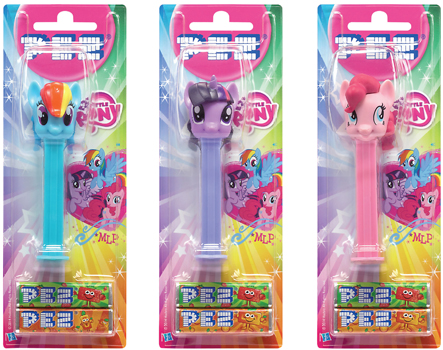 Pez International has also revealed the Star Wars pez that they will be releasing in Europe in January, 2015, but from the photo, it appears that they will be getting the same Storm Trooper, Yoda, R2D2 and Darth Vader that have been available in the USA for quite some time. It is possible that there might be some slight variation, but nothing really new for US pez collectors. 
That's ok, because we know the USA will be getting a crystal set and a new set with at least two new characters in September, 2015!
Finally, congratulations to the San Francisco Giants on their World Series 2014 win! Being from Missouri, we are truly die hard Royals fans and we had high hopes for our team this year. Somehow, the champions always seem to have Pez Dispensers – we see it in basketball, baseball, football and soccer events. Sadly, the Royals don't have a Pez dispenser with their logo and while they did what they could – one base away from having to go into overtime in the 7th game of the World Series when they could have won it all, it was the power of not just one but two different versions of pez baseballs plus a baseball cap pez that led the SF Giants to the World Series Championship. Well, ok, it could have been some great players and coaching that did the trick, but it would still be nice if the Royals had a MLB baseball pez!
Until next month, thanks for subscribing to our newsletter and for shopping with the Pez Collectors Store! Happy Pezzing!
All the best,
Chris Jordan