November 2010 Newsletter
November is upon us and there is plenty to be thankful for this month in the world of Pez. Most of the pez scheduled for arrival in October made their way to us in the Pez Collectors Store along with more stock of a few pez that were in short supply at the beginning of the month.  We can look forward to new NCAA Collegiate Basketball pez scheduled for release November 1.  And, it seems fitting that this month will focus on the release of new promotional pez featuring Hauler trucks from various grocery stores.
The full set of 8 different European Truck Pez are all available in the Pez Collectors Store and all are currently in stock now.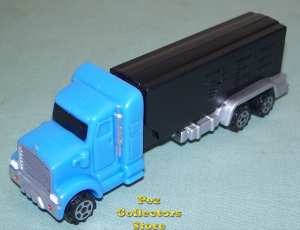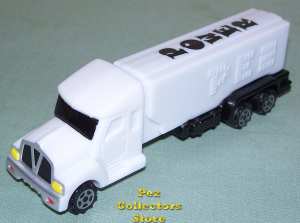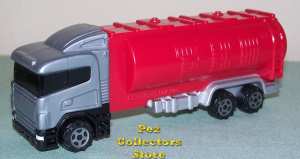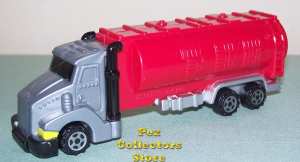 European SpongeBob pez are also in stock now in the Pez Collectors Store!  The newest European SpongeBob Pez include Squidward on an Orange Stem and the printing of his spots and face are darker ink. Patrick also has a deeper pink color and darker printing. SpongeBob dressed is only half dressed – the printing of his clothes only goes across the front of the dispenser, rather than around the sides and back as seen on the US versions of this dispenser and the same goes for Embarrassed SpongeBob in Undies – his tightie whities only cover the front of the dispenser! Gary the Snail is also among the European SpongeBob pez and this dispenser was never released in the USA!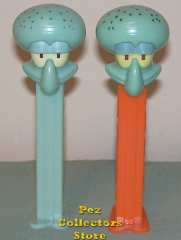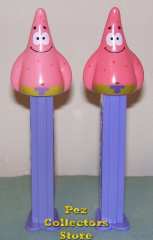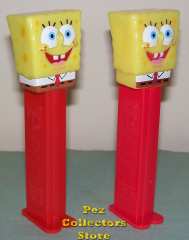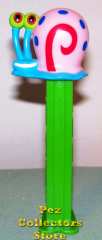 Princess Tiana is back in stock – the few we originally had sold out very quickly, but we have more now!
The Food Lion Promotional Pez Rig or Hauler Truck is available now and the new, 2010 version of the Wegmans Promotional Pez featuring beautiful ripe tomatoes on the side is also now available. The Wegmans truck is still the only one of the promotional hauler trucks to have both a logo sticker on the side and pad printing on the top of the cab. It is also the only brown tractor trailer rig!

The Bottom Dollar Food promotional pez and the Wawa promotional pez haulers are scheduled to be released this month and we have our orders in to get them in the Pez Collectors Store just as soon as possible after their release!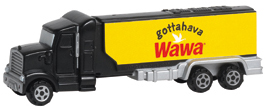 I am starting to think that maybe having a new Pez dispenser for your team increases the chances of making it far in the championship games! The Philadelphia Phillies have both a "P" logo baseball and a Phillies Phanatic baseball and the San Francisco Giants have a new SF logo baseball. These two teams made it to the finals of the National League championship and the Giants will move on to the world series. The New York Yankees have the new "NY" logo and they made it to the American League Championship finals. While the American League Champion Texas Rangers don't have a MLB pez, something tells me that they really should!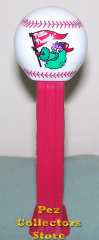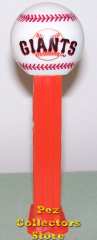 If having a pez dispenser helps get Sports Teams into championship games, it is no wonder that the University of North Carolina was the 2009 NCAA Basketball champion and maybe that means that Syracuse and University of Connecticut will be great contenders this year.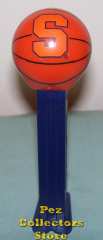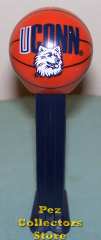 But wait, it seems to be catching on and the University of Kentucky and Ohio State will have basketball pez of their own! Syracuse and UCONN were released last month and the UK and Ohio State basketballs are scheduled for release this month! Of course, having a pez dispenser doesn't guarantee anything and there is certainly a lot to be said for having a great team and players! Still, we are excited to be adding these new NCAA Basketball teams to our Pez lineup! The Pez Collectors Store has the UNC, UCONN and Syracuse Basketballs in stock now and we will add the UK and Ohio State just as soon as they are shipped from Pez Co!
Banks in Austria celebrated World Savings Day October 30 and customers were encouraged to come to banks to make deposits. Again, Sparefroh Pez Dispensers were given as gifts to those customers and we are looking forward to adding more of these to the Pez Collectors Store. The Sparefroh Pez released this year is the same as last years, but they are still quite hard to come by in the USA!

There is no new dispenser that we are aware of in the Christmas Pez release, but the Winter Plush are available and are really cute. The Holiday Santa Hauler mint in bag or in the Santa and Hauler Gift set are also available now in the Pez Collectors Store.

The Holiday season is rapidly coming up and now is the time to start thinking about shopping for those most wanted and must have gifts! The Pez Collectors Store Wish List makes it easy for you to let everyone know which dispensers you really want to receive! Simply login to your account in the Pez Collectors Store and browse through the pez available then click on the Add to Wish List button to create your own personal shopping list. You can even add notes about which pez on your wish list you want the very most, which are absolute must haves and rank the list by the level of your desire! The list can be emailed to your friends and family making it very easy for them to shop for you and so they know exactly which dispensers to shop for! Check it out and give it a try!
PEZ Candy used to offer special pez by mail order or on online through their fulfillment house, but they have not done any of these in a very long time. These special, limited edition or mail order only dispensers were never sold through the mass retail market and the limited distribution through the PEZ fulfillment mail order or online order made these dispensers much harder to get. Many of the misfit Pez, many Crystal pez sets in both colors and clear, colorless versions, limited edition remakes are available in The Pez Collectors Store in the Pez Mail Order Offers section. We are putting all the pez listed in this category on Sale at 10% off for two weeks this month, now thru November 14. Hurry, this opportunity is only available while quantities last and only for two weeks! Check out the Bubbleman Pez, Crystal Sets, Glow in the Dark Sets, Golden Glow Anniversary Pez and Limited Edition Crystal remakes and more - all on sale now!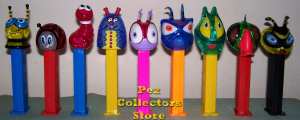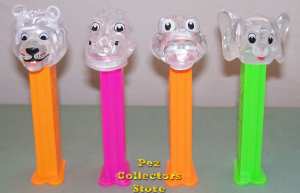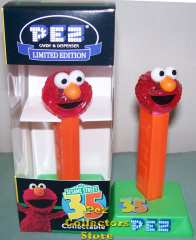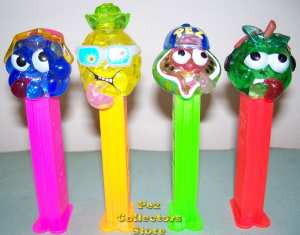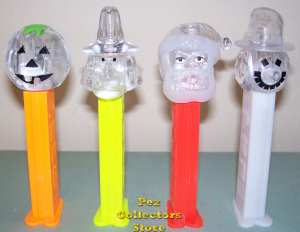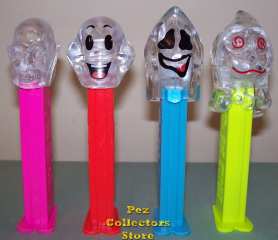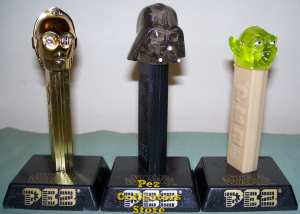 With Halloween barely behind us, Thanksgiving and Christmas rapidly approaching, it may seem early to begin thinking about Valentine's Day, but it is never too early to start thinking about new Pez! The Valentine's assortment is scheduled to include a new Teddy Bear Pez dispenser which is infinitely cuter than the Cupid which was the last new Valentine's release! Also scheduled are two new Valentines Plush Bears - a cute Brown bear and a sweet Pink Bear. Additionally, Mickey and Minnie Mouse with hearts printed on the stems and Disney Cars Lightning McQueen with Sally with printed stems will be the Disney Couples for Valentine's Day this year. These new Valentine's Day Plush pez and Pez Disney Couples boxed gift sets should be available soon in the Pez Collectors Store!
That is all the new news for this month, so before we get too far ahead of ourselves, we would like to wish you all a very happy Thanksgiving!
Happy Pezzing!
Chris Jordan
www.pezcollectors.com