May 2017 Newsletter
There are lots of new pez that have just arrived and more that are on their way to us right now! Awesome new pez releases are always so much fun! We are having a great time right now in our PEZ stocked booth at Planet Comicon, meeting and welcoming lots of new collectors! This is an exciting month for pez collectors because we will get to see sneak previews of the 2018 lineup at the Sweets and Snacks Expo and we will bring you all the new release information.
If you happen to be in the Kansas City area at Planet Comicon, come by and visit the Pez Collectors Store in booth 3116, near Celebrity Row!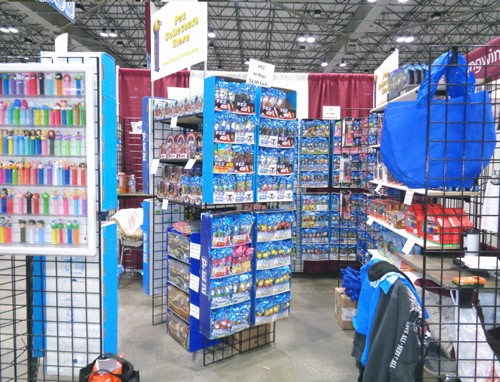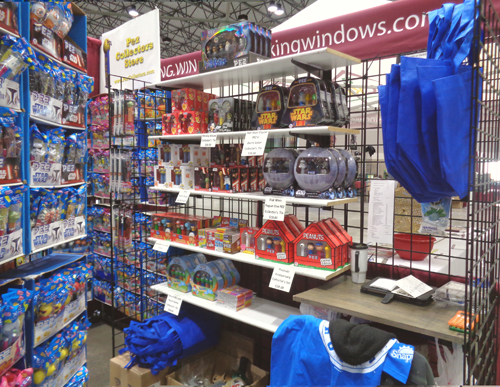 Globi, the world traveling Parrot from Switzerland has made his way to us and he is awesome. The graphics on the card show Globi and his friends. We love the unique promotional and exclusive pez and it is really cool when they are packaged on unique cards as well! Globi is in stock now, either loose or mint on card!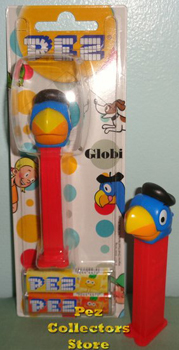 Star Wars pez BB-8 and Rey have arrived and they look good! This pair made an impact in the Force Awakens, and their story will continue The Last Jedi. Great new additions for Star Wars fans and pez collectors!
Our cases of Star Wars Pez also included the Red Dot version of R2-D2. The R2D2 with a red dot in the center of the grey dome and a silver hinge on the top of the shoulder first appeared in the 2015 Crystal Star Wars limited edition set in the Darth Vader Tin. The original R2D2 has no red paint and a grey color in the spot on the center front of the dome and it has a black hinge at the top of the shoulder. This is a great variation for a Star Wars pez that has been the same for a long time! We also have lots of the Darth Vader version B with the rounded helmet and small dots on the lower sides of the triangular breather.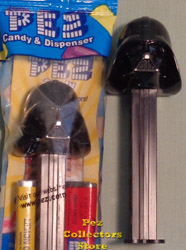 We have just learned that there will be new twin packs featuring Episode VIII graphics with BB-8 and Rey and a second with Chewbacca and "Beaks". Sorry folks, no spoilers here – we will all just have to wait and see. These twin pack boxed sets are scheduled to begin shipping September 1. The Millennium Falcon Pez Gift Sets with BB-8, Rey, Chewbacca and and exclusive Han Solo dispenser will also be released September 1!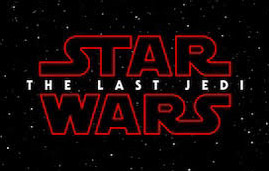 Rocket Raccoon and Groot are great new Guardians of the Galaxy Pez and they are available now in the Pez Collectors Store as full size dispensers and in a Guardians of the Galaxy Twin Pack boxed set that includes Rocket on a mini stem! They are in stock now.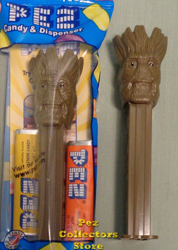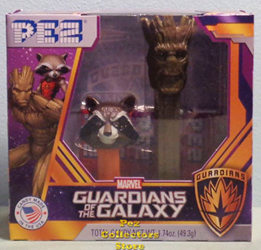 The Crystal Devilish pez has arrived to join the Pez Emojis set. It looks even better in crystal than it did in the fortuitous error opaque version!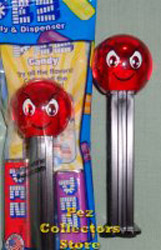 John LaSpina has released the 28th Edition of the Original Collector's Price Guide to PEZ. This 2017 edition of the price guide has been updated to reflect the new dispensers released and updated pricing of various dispensers. The book has check boxes to keep track of your collection and it is now more than 220 pages! Imagine what it might be if it were to include pictures of all the different dispensers!
We are anticipating shipment of Paw Patrol, scheduled to begin May 1. Chase and Skye will be available in the Pez Collectors Store as single dispensers and also in a twin pack boxed set! These should be coming very soon!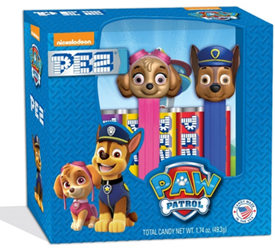 Nintendo Pez are also scheduled to begin shipping May 1. We are anxious to see if Mario, Yoshi, Donkey Kong or Princess Peach have any variations from those released earlier in Europe. We will have them in stock just as soon as possible!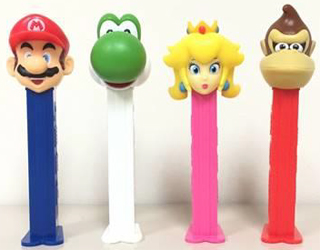 The World's Smallest Pez are still afloat in a container heading for port, and the anticipated dock arrival is now May 1. We have been promised our order will be prioritized as soon as they arrive at the warehouse!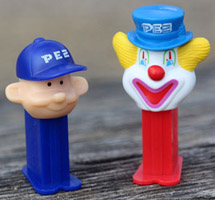 Despicable Me 3 will also begin shipping later this month, on May 19. We will have the new Jerry and Gru in addition to Dave, Stuart and Agnes, as well as the tripack boxed set with Banana flavored pez candies and Mini Jerry and Stuart pez.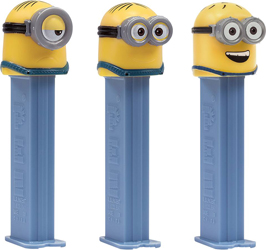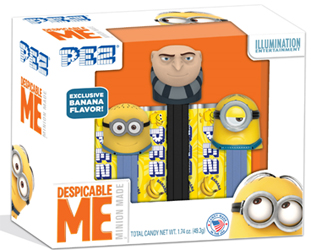 We are looking forward to the arrival of the European Transformer Robots in Disguise pez with Play Codes printed on the stems. We have an order placed and as soon as these are available in late May, they will be shipping to us, so get ready to get your game on!

The Sweets and Snacks Expo is scheduled May 23 – 25 and we have our registration confirmation set to attend! We are really looking forward to seeing all the newest innovations at the show, but particularly at the Pez Candy, Inc. booth. We look forward to meeting with the sales reps and seeing the new pez that will be coming in 2017 as well as plans for 2018! We will take lots of pictures and talk with the company reps to get all the information and inside scoops!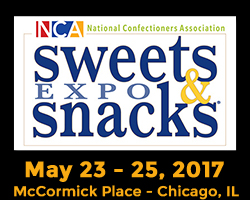 In June, we are expecting to receive the My Little Pony and Transformer Connectibles. Rainbow Dash and Twilight Sparkle will come with add on parts to form a body with wings and tail and a page of stickers to decorate and customize the connectible dispensers. The Transformers Optimus Prime and Bumblebee will come with snap together body and arms, turning the pez dispenser into a full action figure toy!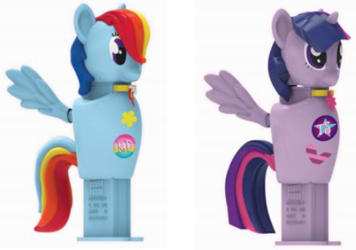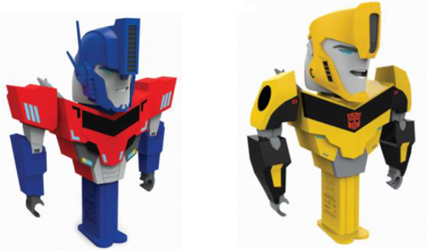 The 19th Annual Northeast PEZ Convention will take place June 22 – 24 at the Sheraton Stamford Hotel and Richie assures us that it will be a "blast"! Visit www.nepezcon.com for all the details!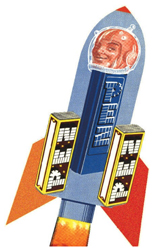 Pezamania 27 is scheduled July 20 – 22 in Cleveland, OH, and it will certainly seem like Christmas in July as we immerse ourselves in this convention! Our hosts Rick and Sue Marlowe will have lots of great things planned for this convention! Details can be found at www.pezamania.com !

That's all the news for now, but check the Pez Collectors Store for new pez being added all the time!
All the best,
Chris Jordan
www.pezcollectors.com