May 2011 Newsletter
Happy May Day! Remember the childhood riddle "If April showers bring May flowers, what do May flowers bring?" Pilgrims was the correct answer back then, but the strong April showers in Missouri are bringing more PEZ in May! We have purchased several collections to add some older inventory to the webstore, and  more new pez have arrived from Europe. There are new pez from the USA to look forward to and more gatherings and conventions to look forward to!
The University of Hawaii has a new NCAA football pez exclusive. These are available only through the University, but we have purchased substantial inventory to be able to offer them to our customers through the Pez Collectors Store. The shipment should arrive here by Friday, May 6.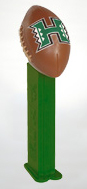 Three more NCAA Footballs are scheduled for release in July – Texas A&M, Texas Tech and Boise State University will all get into the competition with sports dispensers!



We quickly ran out of several European pez sets last month. The Littlest Pet Shop, Mr. Men and Hello Kitty Skull pez sets are now back in stock in the Pez Collectors Store.
We have just a couple of sets of the FIFA Slovenian Soccer ball limited edition sets in stock. These dispensers were produced for the Slovenia FIFA World Cup games in South Africa. The stem colors of red, white and blue represent the colors of the Slovenia flag. These limited edition dispensers were originally released on a card printed with "Limited Edition, Navijamo za Slovenijo" which translates to 'We cheer for Slovenia', but these dispensers are sold loose and ready to display!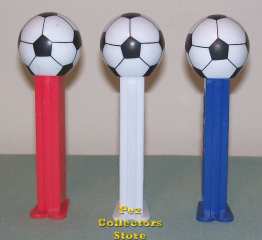 We added some inventory that has been sold out for quite some time, but these came from collections so we have only one or two sets available on some of these. Nintendo Mario Brothers, Crazy Animals, Kooky Zoo, ET, Warner Bros. Looney Tunes on Bullseye cards, Zielpunkt  and Sparefroh on cards are a few of the older retired sets.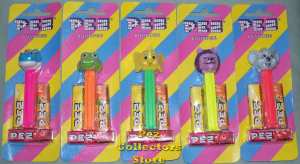 We also added a few new dispensers to the vintage section – Captain Hook, Cocoa Marsh and Roar the Lion with Crown are a few.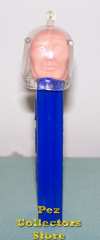 Some new pez should be coming in soon. We have three separate shipments of Smarts pez dispensers on their way to us from Austria and are anxiously awaiting their arrival.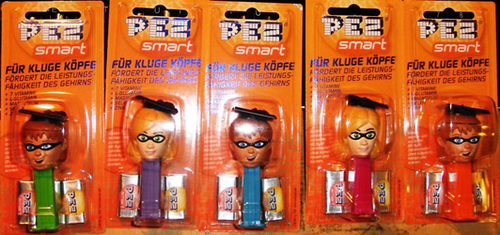 Rapunzel should be added to the Disney Princess assortment this month, but we have not seen them in cases being shipped yet. 
Cars II featuring a revised Mater, a revised Lightning McQueen and a new Fin McMissle are scheduled to be released this month.
The pez release schedule for June includes a new plush pez added to the Hello Kitty Plush set – Keroppi, a green frog with a v-shaped mouth. This new Sanrio plush pez should be really cute!

June should bring the new Price Chopper promotional advertising truck to the East coast Price Chopper stores and to the Pez Collectors Store. There is also a new ShopRite Supermarket promotional truck that is in the works.
Eight new WalMart trucks are also scheduled for release. There are blue cabs and white cabs with big smoke stacks and little smoke stacks, wide windows and V shaped grills, and four different WalMart logos beginning with the old sort of outlaw font from 1964 through the newest 2008 logo.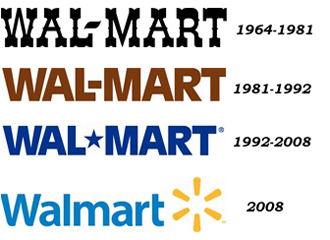 Justice League will be released in July and Superman and Green Lantern will finally make their debut with a new revised Batman.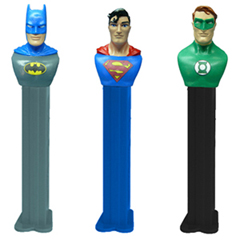 There have been some hints of what may be coming in the 2012 PEZ release schedule. The Muppets may be making a comeback with a new Kermit, new Miss Piggy and the addition of Animal! Also shown are two Hockey Team dispensers shaped like goalie helmets. It seems these National Hockey League dispensers will be released sometime in the future in Canada only. We will show photos as soon as possible, but must adhere to the no show until 6 month before release policy.
More in the news for KISS  fans, Gene Simmons tweeted on 4/29 "Just signed KISS Pez candy deal... and the KISS Slot Machine deal......" Do you think he's just wagging his tongue or that maybe we really will see authentic KISS Pez sometime in the future? I am going to guess the latter as I know someone who works at PEZ Candy is a real KISS fan! Maybe the remaining Wonder Woman Pez can now remain as Wonder Woman instead of being painted to look like KISS as fantasy pez!
Speaking of things in Connecticut, the boxed William and Kate Dispensers auction ended at 8,200 British Pounds ($13,676.78 US Dollars) and was won by eBay user Frank841950 from Connecticut, USA! Congrats to Frank! It would be awesome if Frank were willing to lend the Royal Couple to the Pez Visitors Center in Orange, CT, scheduled to open in September, 2011!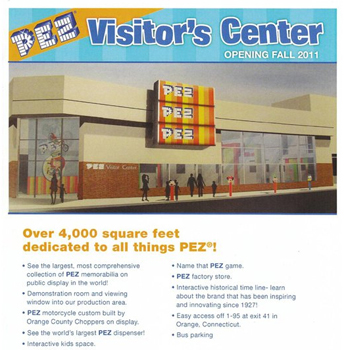 The Kansas City PezHead Gathering will be here before we know it and we are quacking up! The whole event is going to be just Ducky! The Holiday Inn will be releasing our room block and special pricing of just $75.00 a night will return to regular rates on May 6, so hurry and get your reservations made! There is still time to register for the Works or for an absentee packet through May 11, but at that time we have to finalize our T-shirt order and there won't be any extra shirts available. Visit our gathering website at www.KCPezGathering.com - there is not much time left and you don't want to miss out!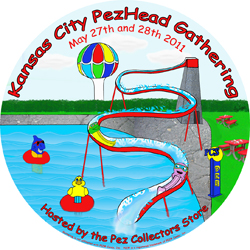 We are going to be playing a new Funky Pez Set game on Friday and Saturday and it is a blast! Pez collectors define a set in different ways, and in this game, there are many ways to make a set of three!  Try a practice game here – find six different sets of 3 cards for which each card has all the same or all different characteristics. Your set must include all the same or all different  stem colors,  all the same or all different funky faces, all the same or all different feet, no feet or shoes,  and all the same or all different numbers of dispensers on the cards.
 These games are now available for purchase through the Pez Collectors Store or through the Kansas City PezHead Gathering website!
We hope to see you at the Kansas City PezHead Gathering or perhaps at the St. Louis Annual National Pez Convention in June. More on that convention in the next Pez Collectors Store newsletter!
Happy Pezzing!
All the best,
Chris Jordan
www.pezcollectors.com
www.KCPezGathering.com