June 2012 Newsletter
Pez Convention season has been kicked off and is now in full swing with summer conventions in June, July and August! Pez Co. will be releasing a completely new series this month – the Strawberry Shortcake pez set! The Pez Collectors Store has been updating our inventory with many retired US carded pez, some retired European pez and all the newest pez releases. And, we have a few sneak peek photos of upcoming pez sets soon to be released!
The Amazing Spiderman and Lizardman are the newest pez release in stock in the Pez Collectors Store. This pair was released to coincide with the opening of the Amazing Spiderman movie in which the Lizard man is the villain to Spider-man's superhero character.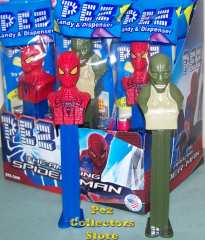 The European Love and Friendship Heart pez are on their way and should arrive in a few days. These are similar to the US Valentine hearts but they have different sayings. One says friends forever, one says hug me! and the third says I (heart) you with a large heart. This is a nice variation and they are somewhat more versatile than the Happy Valentines Day saying! A nice way to express Love and Friendship throughout the year! These will be in stock in the Pez Collectors Store within a week or so!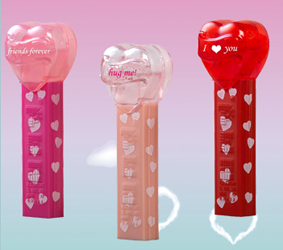 Strawberry Shortcake is scheduled to begin shipping June 1 so we are anxiously waiting for our order to arrive. This set of 3 includes Strawberry Shortcake, Orange Blossom and Lemon Meringue. These are really cute. We will have them in stock just as soon as our shipment arrives from Pez Co!
Speaking of cute, the Disney Cuties are scheduled to be released in Europe in July and we hope to have more news by next month about when our order will arrive in the USA! This European Click 'n Play pez set is adorable!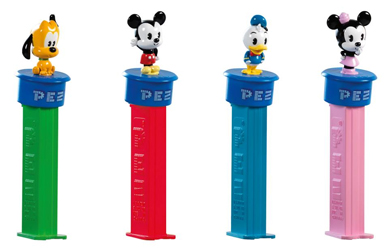 The Star Trek the Next Generation pez gift set was featured at the Sweets & Snacks Expo in Chicago. The photos look like this should be a nice set! Our order has been placed, but this set will not be released until September, along with the new KISS gift tin, the Barbie Gift Tin and the new Pull 'n Go Hotwheels. We have seen some sneak preview photos of the gift sets, but haven't seen anything on the Hot Wheels cars yet.
We have been wondering why there have been no new Major League Baseballs released this year and we believe the answer came from Pez dispenser designer Barbara Partyka! In an interview at the Sweets and Snacks Expo, Barbara revealed that she has been involved in the design of the new Major League Baseball Hats! That could mean that the ball mold is being retired – at least for use as the Baseball mold. It will be very interesting to see if this new hat mold is a baseball cap or a baseball helmet and we will guess that the baseball team's logos or mascots will be featured on the hat - maybe even the Kansas City Royals!

Partyka also mentions working on the Hobbit pez, so we are anticipating that that will be the box set for release in 2013. The question is - which 8 Tolkien characters might we expect to see? Bilbo, Gandalf, Thorin, Bombur, Fili and Kili, Balin, Beorn? I really want to see Smaug! The Hobbit set would not be complete without the dragon!
The Presidents Series, Volume 1 has been a great seller and we have received many questions about the release dates for future sets. The schedule provided by PEZ Co. states that Volumes 2 and 3 will begin shipping in November, 2012, Volumes 4 and 5 in November, 2013, Volumes 6 and 7 in November, 2014 and Volume 8 in November, 2015. The further volumes are listed as TBA, but with 5 in each set, that would probably get us up to Ronald Reagan and then we only have 4 presidents remaining. If Barack Obama wins the 2012 election, there would not be a 5th president for the set until 2016. If he does not, then Volume 9 could be released in November 2015 with 5 different presidents (assuming that the living presidents agree to have their head on a pez, but hey – they are famous already, so why not!). Meanwhile, the Presidents Volume 1 are selling out fast! This series is a limited run, so when they are gone, the will not be remade by Pez Co.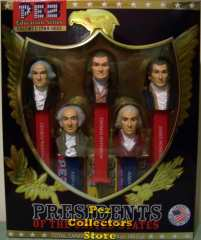 We have been slowly adding some carded retired US and European pez to the Pez Collectors Store. These were purchased as part of a collection, so in most cases, we have only one of each. We usually order pez in polybags when possible because it is so easy for the cards to be damaged or the bubbles to be crushed. So, for those who may be looking for pez on cards, we will add approximately 300 different pez on cards as we find time. If there is something you are specifically looking for on card, let us know and we will check to see if we have one for you!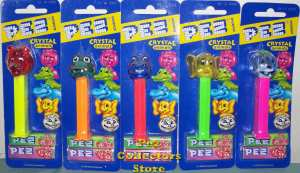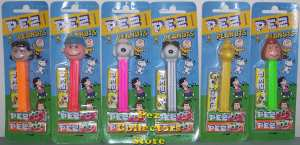 We have also added some European pez that we have been out of stock on for a while including Kooky Zoo, Crazy Animals, MGM Tom and Jerry, Merry music makers and others, so check out the subcategories in Retired European Pez to see what is now back in stock!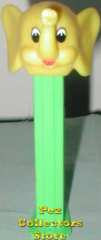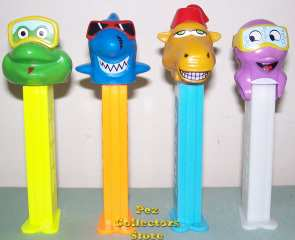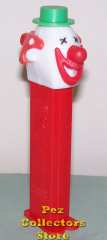 We also added some Bandai Mini Pez sets from Japan that have been out of stock for a while. Be sure to check them out as we have only a few of some of the sets, so get them while you can!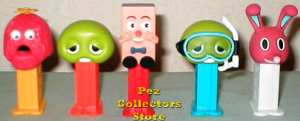 This month is the 20th Annual National Pez Convention in St. Louis, Missouri, June 14 - 16. Information can be found at www.pezconvention.com . We are excited to attend and to see many of you at this convention! Mike Chadwick will be presenting a seminar and Shawn Peterson will be presenting another seminar. The topics have not been announced, but I will guess that Mike will be showing and talking about vintage pez from his fantastic collection and that Shawn will be talking about the Visitor Center and new releases, so hopefully we can get some additional information about what is scheduled for the next year! There will be plenty of room hopping and lots of different games scheduled and the big dealer show is on Saturday, June 16. Please understand that orders placed through the Pez Collectors Store from June 13 through June 16 will be shipped on Monday, June 18.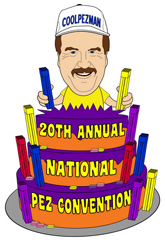 July 19 -21 is the 22nd Pezamania Convention in Cleveland, OH. Information for this convention can be found at www.pezamania.com. We will plan to share more about this convention next month.

Planning ahead to August, be sure to add the 17th MNPezCon in Bloomington, Minnesota, August 2 – 4. Information for the MNPezCon can be found at www.mnpezcon.com and we will talk more about this convention next month as well!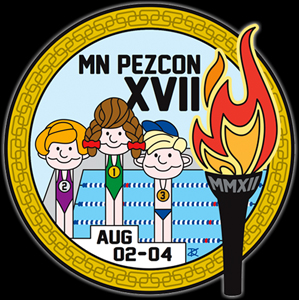 Until next month…
Happy Pezzing!
All the best,
Chris Jordan

www.pezcollectors.com