June 2009 Newsletter
June 2009 Pez Collectors Store Newsletter

Pez Convention season is now upon us and new pez are coming into the Pez Collectors Store. This past month has been very busy with hosting the 2009 Kansas City PezHead Gathering and with new additions of a variety of pezzy items in the webstore.
The newest addition to the Pez Collectors Store is the regular size Thomas the Tank Engine pez set. Thomas, Percy and James are cute as can be. They each have different facial expressions and are completely different molds. This set has been released only in European countries, but we were able to get a shipment earlier this week. The shipment also included just a few remaining Silver Whistles that were limited to only 300 produced!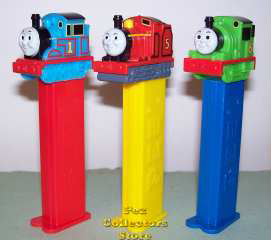 This month we added Pez Fabric. The 100% cotton fabric is perfect for those who are crafty or want to sew up some pezzy shirts, baby clothes, tote bags or curtains for the Pez room. Crafters can use the fabric for picture frames, light switch cover plates, lamp shades or whatever your creative juices lead you to! We have many different styles and colors in stock now – order by the yard and get busy decorating!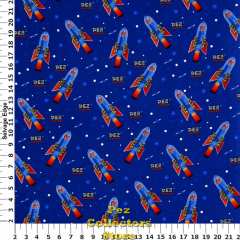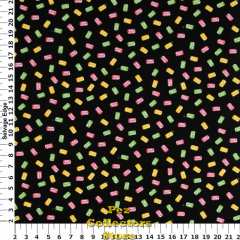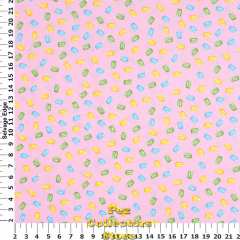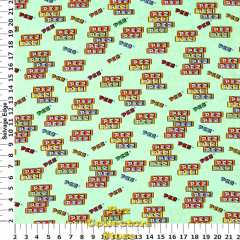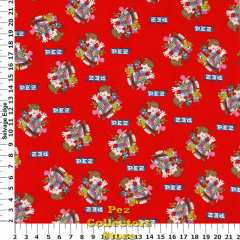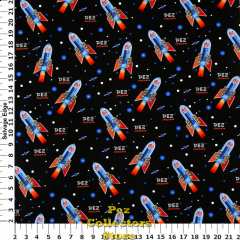 We added some Pezzy Jewelry and accessories to the Pez Collectors Store this month. We have pezzy earrings, necklaces, lapel pins and keychains to show your pezzy style with items featuring vintage dispensers, candy packs or "I Collect Pez, Got Any?" pins or keychains, you can now accessorize with a mix or match of pezzy jewelry.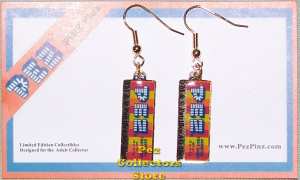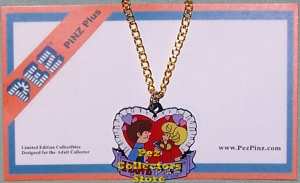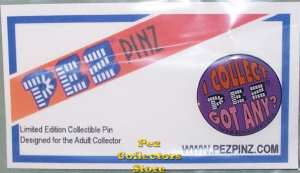 NASCAR Haulers are now available mint on card and the mix now includes some Jimmy Johnson Lowes Haulers as well as the Sprint Cup All Stars NASCAR Hauler. There has been news that the Darlington, Talladega or Firecracker 500 dispensers might be shipping soon, and we are not even sure if they will be released as helmets only or helmet/hauler gift sets or just haulers alone, but they are not in the helmet or hauler assortments yet. We will just have to keep waiting!


We can now show you the images of the three new NCAA Football pez scheduled to begin shipping July 1. We have these ordered and will have them available just as soon as we receive them. University of Missouri (Mizzou) Tigers, University of Arkansas Razorbacks and an all new Louisianna State Football are in the lineup.

It sure feels like it may be a long summer waiting for new releases as there is nothing new scheduled in the USA except the Footballs and maybe the NASCAR pez for June or July, so we don't have a lot to show you.
We have heard that Darby from the Winnie the Pooh My Friends Tigger and Pooh set has been found in the USA on a European green stem and we have also heard that Diego from the Ice Age 3 set has been found in the USA on a blue stem. We have not received any yet, but we will keep watching for them! Maybe in our next shipments…
New packaging exclusive to Walmart Stores have been spotted by several collectors and we got to see the new card during Shawn Peterson's Seminar at the 2009 KC PezHead Gathering. These shorter cards with less candy are, at least for now, only available to WalMart stores, but it adds a whole new dimension (literally) for those who collect carded dispensers. Be watching your WalMart stores, as the word is that they will be expanding their inventory of Pez. It hasn't happened at any of our local WalMart stores yet, but they never carried much anyway.
The Pez Collectors Store hosted the 2009 Kansas City PezHead Gathering on Saturday, May 23 and it was a lot of fun. Thanks to all of you who attended and I hope that everyone had as much fun as I did! I owe a huge Thank You to my entire family, without whom I could never have done this! Todd, Liz, Kyle, Bethany, James, Tom, Shawn and Tony all assisted me with the planning and organization, and throughout the day on Saturday. There were plenty of shoppers and plenty of pez!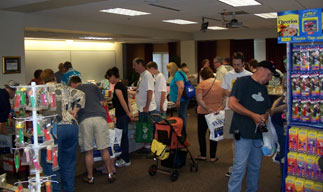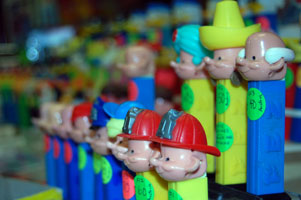 Thanks to Dwight Lutsko who assisted with the Charity Auction and the UMKC Mascot - Kasey Roo who came by to help too. Kasey Roo even bid, placing an absentee bid for a bidder who was unable to attend. As Todd so cleverly pointed out, we don't take checks from kangaroos because they bounce, but we will happily accept one from the absentee bidder.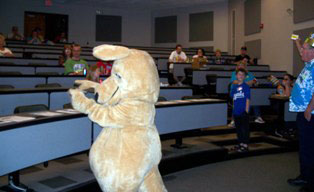 With the masterful auctioneering skills of Mr. Lutsko, the beautiful 'stuffing a kangaroo suit' skills of Tina Lutsko, the wonderful donations of items for the auctions, and the very generous bids of all the bidders, we raised $1380.00 during the Charity Auction alone. An additional $750.00 has been raised from sales of the Charity pins and $205.00 more was raised during the charity rounds of the PDOJ! Thus, the 2009 KC PezHeads gathering has raised $2335.00 for the Crohn's and Colitis Foundation of America. I think that is outstanding! A few charity pins are still available.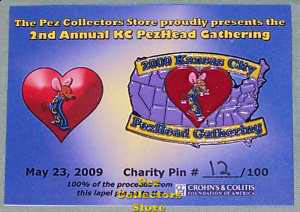 It was a pleasure to have Eric Thorell present the May PHOTM prize package to Shawn Peterson and it was a lot of fun to recognize each of the previous PHOTM recipients and Hall of Famers who were present at the KC Gathering!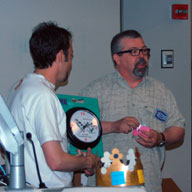 A special thanks also goes to Shawn Peterson for the very informative seminar. Due to technical difficulties (read as I couldn't find the little black remote control box that turns on the projector), Shawn was unable to show the photos on the screen, but he fortunately had many of them printed out so we could all take a peak at the new items scheduled for release, new packaging, etc. It is so great to get the inside scoop from Shawn!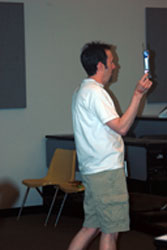 The Pezzy games were a lot of fun. Even though the mylar bags had a tendency to wear off their coating, the ID the pez game was still a bit of a hoot and even after a sneak peak at the pez inside, some people still couldn't name them!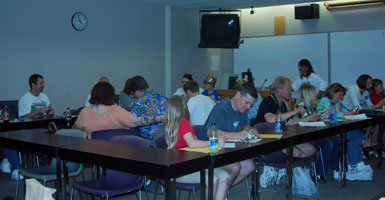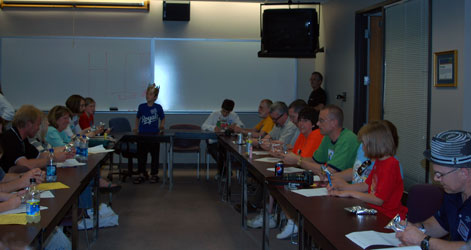 The memory game went extremely fast and, as I sort of expected, the youngsters beat out the older people. The Pezzy Dance of Joy was a lot of fun for me. I enjoyed people dancing and laughing and I had a great time dancing as well.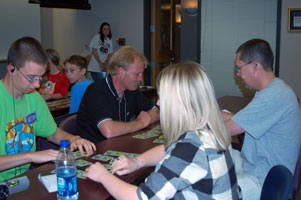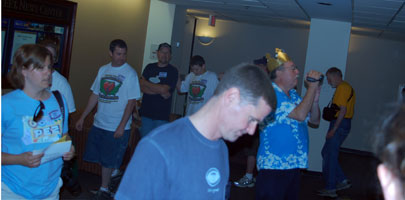 A photo gallery of all the photos we took at the 2009 gathering is available in the Pez Collectors store. Check the left side bar under News and Information; PCS Photo Gallery and select the 2009 Kansas City PezHead Gathering to see all the pictures!
We still have a few remaining 2009 KC PezHead Gathering Souvenir goodies and a few of the lapel pins left and you can purchase them now in the Pez Collectors Store.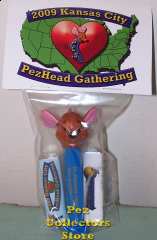 I can't wait to see you all again soon - if you didn't make it to KC or did and want more fun, plan to go to St. Louis, Cleveland or Minnesota this summer! Shoot for Linz Austria, or Slovenia, or Sweden, or Finland if Europe is a possibility, or go for Myrtle Beach, California, or the Northeast convention, but do try to make it to a convention over the next year!
The next convention is St. Louis June 18 – 20. We will be at the Marriott West on Wednesday, June 17 and we look forward to seeing you there! Stop by the Jordan's room – the Pez Collectors Store and say Hi!
That is all the news for this month. Hope to see you at a convention soon!
Happy Pezzing,
Chris Jordan
www.pezcollectors.com