July 2020 PCS Newsletter
Hot new pez releases are coming just in time for summer! We also have information about the USA Pez lineup for 2021, news from Funko POP! PEZ and convention information!
Harry Potter Pez dispensers have arrived on full size stems with the Hogwarts logo printed on the stem. Harry Potter, Ron Weasley and Hermione Granger are in the polybag assortment with rolls of Mystery Flavor pez candies!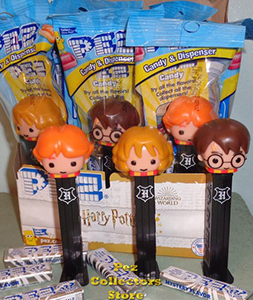 The same dispensers are available on mini stems in the Harry Potter Pez Twin packs with 6 rolls of Mystery Flavor Pez candy. We have the twin packs mint in package for those who enjoy the twin packs and their great graphics, or we have them available loose so that you don't have to pay the additional shipping costs for the added weight.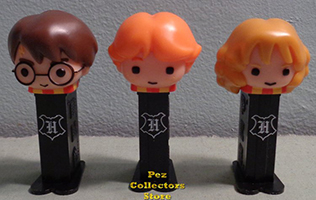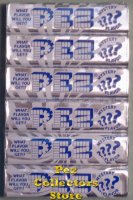 The Harry Potter Pez Gift Tins include an Exclusive Dumbledore Pez in addition to the Harry Potter, Ron Weasley and Hermione Granger. The gift tin features Harry Potter graphics with a window showing the pez in the front and the Hogwarts School castle on the back of the tin. The tins come with Mystery Flavor Pez candy. In stock now mint in gift tin or as a set, loose to save on shipping!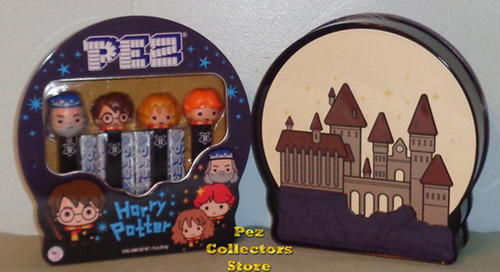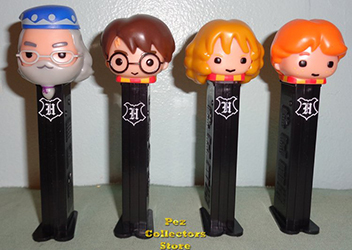 Miles Morales has joined the new 2020 Spiderman in the latest Marvel Pez assortment. Miles Morales is the same mold as the Spiderman, but he is black with red webbing. These are in stock now!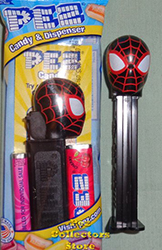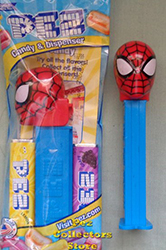 The Orange Candy Brick Pez Mascot dispenser is in stock now! The Orange Candy Brick joins the previously released Pink Candy Brick and Yellow Candy Brick dispensers, and the exclusive White Mystery Candy Brick. The new Orange Candy Brick Pez Mascot dispenser is available now on card in the Pez Collectors Store.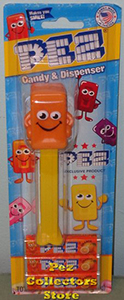 It sure seems early, but the Scary Pumpkin for Halloween 2020 is available now!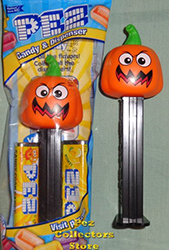 The the LaSpina Original Collector's Price Guide to Pez and other candy dispensers is now in its 31st edition for 2020. It is available now and is bigger than ever with 282 pages! The price guide includes a handy checkbox format with brief descriptions of dispensers and variations from vintage to current, plus POP! PEZ and some vintage non-pez candy dispensers.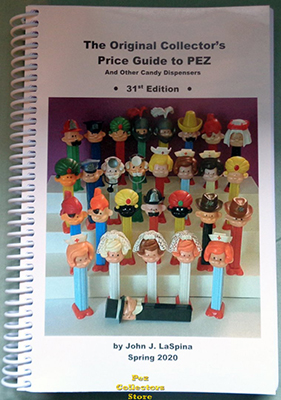 Moana is back in stock in the Pez Collectors Store, along with Glitter Crystal Poop, Scooby Doo pez and the My Little Pony Crystal dispensers. We sold out of these very quickly but have restocked!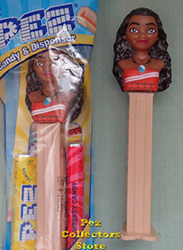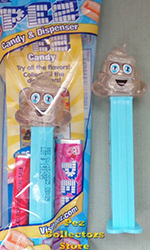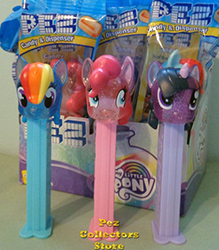 PAMP Suisse Ducky Pez with Silver Candy Bricks are in production for July release! We will have these in stock as soon as they are available!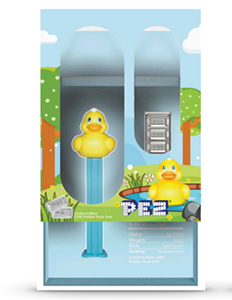 Sadly the Pokemon Twin Packs which were to include Eevee were canceled, but Eevee is still supposed to be added to the Pokemon Pez assortment in July. We will have them in stock as soon as possible.

Panda Pez are finally making their way to the USA! The boy and girl Pandas were originally released in Europe in March and are scheduled to begin shipping from Pez Co. on July 1. These cute pandas are limited editions similar to Floyd and Mabel Flamingos, and Lili and Spike Cactus – very trendy anthropomorphic male and female pandas! These are super cute and fun additions! The Panda Pez will come mint on card with USA flavor candies and we plan to have them in stock in a week or so!
PezPalz Blogspot shared great news for 2021 International Pez conventions regarding new dispensers! The Panda Pez will be used, in a clear glitter crystal version and each convention will be able to choose their stem color and what they want printed on the stem!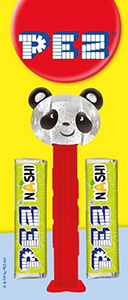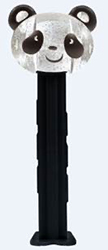 August 1 is the first ship date for the next round of LOL Surprise pez. The plan for Series 2 is the same as before - 3 new characters or molds, each in 3 different styles - Stylin' or Popular, Special or Fancy, and Super or Rare, for a total of 9 new dispensers.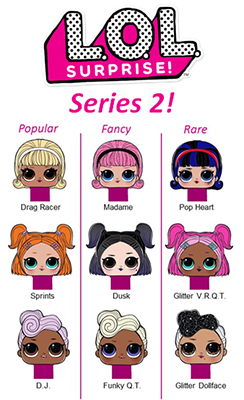 Luigi will join the Nintendo Pez assortment! He will be flowed into the existing assortment with Mario, Donkey Kong, Yoshi and Princess Peach beginning August 1.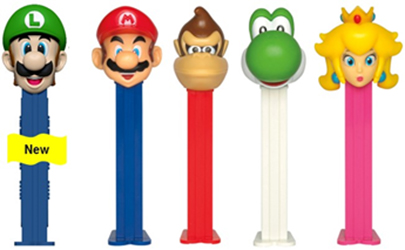 Luigi will also be available in a twin pack pair with Mario and Luigi in one and Mario and Donkey Kong in the second twin pack.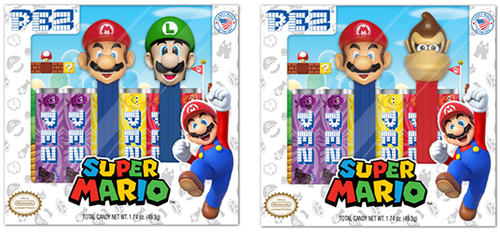 Pez flavor Slushie machines are being installed in places like Jiffy Mart! Nothing like branching out and promoting the license!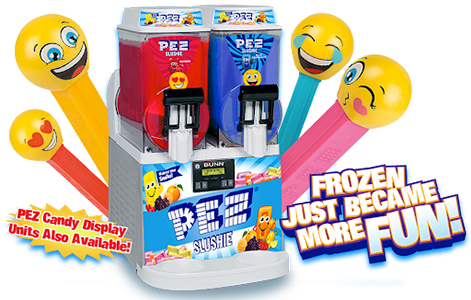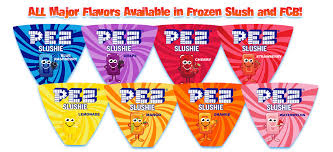 There are plenty of things to look forward to in 2021. The Pez plans suggest we are in for some real treats! In fact, it all begins with the new Treats assortment scheduled for release January 15, 2021, which will include Pizza, Cheeseburger and Taco dispensers inspired by emojis with cute faces. The line will likely be continued with new dispensers being added to the assortment at later dates, perhaps with French Fries, Soda and Cupcake based on what the proposed card looks like. We will show images of all of the 2021 pez as soon as we are allowed or at least within 30 days prior to the first scheduled release date!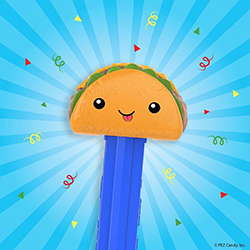 A baseball cap Mickey and a new Minnie with red polka-dot bow will be added to the Mickey Mouse and Friends assortment, taking the place of Steam Boat Willie, Minnie with Pill Box Hat and Minnie with Pink polka-dot bow. The new dispensers will be flowed in to the assortment beginning January 15, 2021.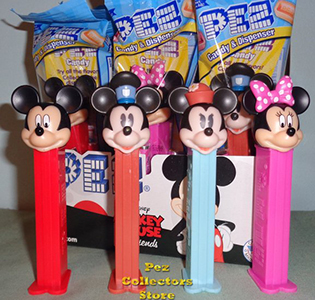 Also coming January 15, 2021, is the Spirit Riding Free Assortment. It appears that this assortment will be the same Lucky, Spirit, Chica Linda and Boomerang scheduled for release in Europe in September. Lucky and Spirit will also be available in a twin pack.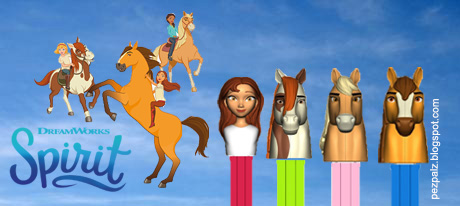 The Eternals assortment is scheduled for release January 4, 2021. The assortment will include Ikaris, Sersi, Kro and Celestial. Marvel's immortal beings will be available in twin pack pairs as well with more Ikaris and Sersi twin packs than Kro and Celestial twin packs in each case.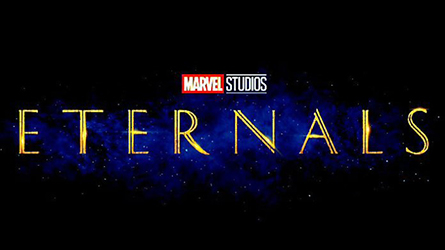 March 1, 2021, there will be a new Bumblebee Hello Kitty added to the assortment! Hello Kitty with a printed stem that says Hello Kitty has a pink flower and a Bumblebee striped cap with antenna.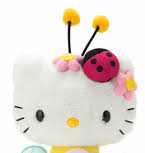 April 1, 2021, charm style Voldemort will be added to the Harry Potter assortment. The charm style Voldemort looks a bit like Charlie Brown, but the stem will be printed with the Death Eater emblem that looks really cool!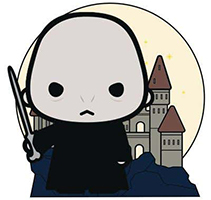 May 1, 2021, the Jurassic World pez assortment will be updated with 'new dispenser variants', with color and deco variations for the T-Rex, Blue Raptor and Dilophosaurus dispensers.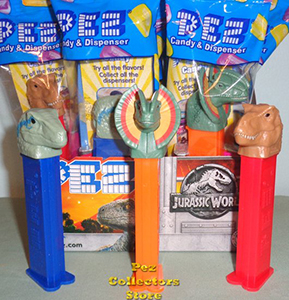 May 1, 2021, DC Comics will add Joker to the assortment with Batman, Superman and Wonder Woman.
June 1, 2021, we will look forward to an all new assortment for the Space Jam 2 movie. The assortment will include Bugs Bunny, Daffy Duck and Tweety Bird, and possibly an additional dispenser!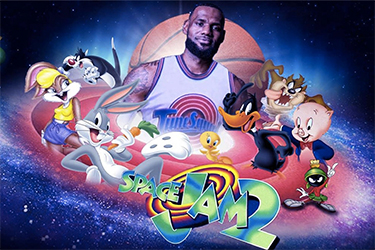 June 1, 2021, the LOL Surprise Series 3 assortment will be released with another 9 new dispenser. Following the previous pattern, there will be 3 characters, each in a Stylin or popular version, Special or Fancy version and Super or Rare version.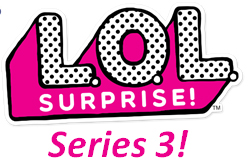 July 1, 2021, the 2021 Halloween pez assortment will be released. A new Vampire pez will be added to the assortment in 2021! It looks like the Baby Vampire Pez from 2013, but a bit more grown up with mischievous, semi-evil looking eyes and fangs.
August 1, 2021, Marvel will add a new Thor pez to the assortment. The new Thor will have a helmet with silver wings that are long enough to also provide protection to the cheeks, down to the jaw. The previous version has white wings that cover only the ears.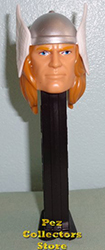 September 1, 2021, the Game of Thrones Pez Gift Set will be released! Jon Snow, Tyrion Lannister, Daenerys Targaryen, Night King and Arya Stark will be included in the gift set! Now, please tell me that Tyrion will be on a mini stem! How could it be otherwise?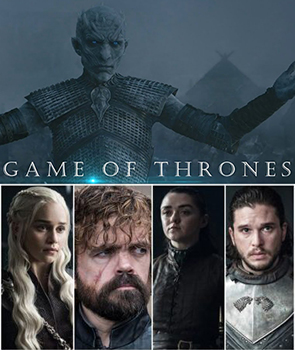 September 1, 2021, The Office Pez Gift Set will be released to include Michael Scott, Dwight Schrute, Jim Halpert, Pam Beesly and Stanley Hudson. Twin packs will also be available with Michael and Dwight, and with Jim and Pam.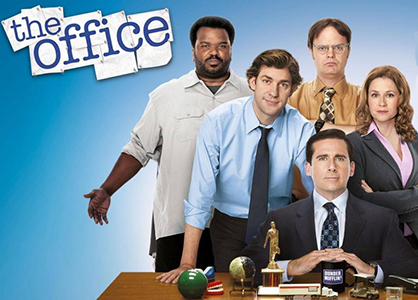 Also coming September 1, 2021, will be a new Sing 2 assortment featuring Rosita, Johnny and Ash.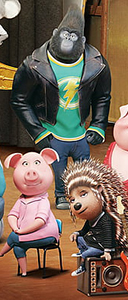 September 1, 2021, the 2021 Christmas Pez will begin shipping and will include a new Elf pez. A new Nutcracker Soldier pez will be available only in tubes.
November 1, 2021, the 2022 Valentine's Day pez will begin shipping and the assortment will include a White Bear (the same mold as the current 2020 Valentine Love Bear) with a kiss on his forehead and different facial features.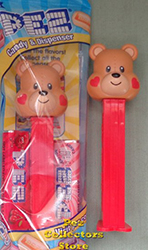 Back to this year and updates from Funko! New Funko POP! PEZ were announced for release in October! We are excited and hope that this means POP! PEZ will be starting back up! The break with no new regular POP! PEZ available other than exclusives has been far too long and October is still a ways away! We are looking forward to adding the Operation Game Cavity Sam, Hasbro Uncle Pennybags and Mattel RockEm SockEm Red Robot POP! PEZ. Images will be made available as soon as allowed by Funko!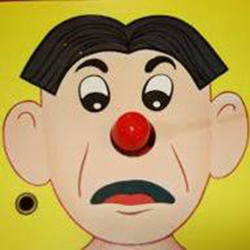 Hosts Landon Proctor and Morgan Rhinehart continue keeping us entertained with Virtual Pez Conventions held online via ZOOM! Attendance is free and it is a great opportunity to safely connect for an afternoon /evening with your fellow pez collectors from the safety of your home or wherever you might be practicing social distancing! The next VPC - Summer Edition will be held July 25, 5 pm EDT (4 pm CDT, 3 pm MDT and 2 pm PDT). The PezHead of the Year (PHOTY) award will be presented and there will be short seminars and other fun and games! Be sure to sign up so you can get the link to join in on all the fun! Details and free registration can be found at https://www.virtualpezconvention.com/event-details/virtual-pez-convention-summer-edition/form
At this time, Pez on the River is still scheduled to take place September 10 – 12, 2020. Registration and all the details can be found at www.pezontheriver.com and we hope conditions will allow us all to get together in Winona, MN for this event!

That's all the news for now! Happy Pezzing!
All the best,
Chris Jordan
www.pezcollectors.com