July 2019 PCS Newsletter
There have been some great new PEZ released this past month and more are on their way. New Funko POP! PEZ continue to be released and there seems to be no end in sight for this license! That means there is always something new to be watching for – collect the ones you enjoy – there is plenty to choose from in the Pez Collectors Store!
The Cactus pez pair, officially named Spike and Lily, have arrived in the Pez Collectors Store. These are a fun addition!
The Candy Mascots with a pink candy brick and a yellow candy brick have also arrived. What an awesome new release. I imagine we can look forward to an orange, a purple, a raspberry pink, a cola brown, a blue, and a green mascot in the future, representing all the different PEZ candy flavors.
2019 Lion King pez have been released and are in stock. The full set includes Mufasa, Simba, Nala, Timon and Pumbaa. Unfortunately, Pumbaa was in very short supply in our initial shipments, so we ran out of full sets, though we still have the others available separately. We will get more in stock as soon as PEZ Co. has more available to ship! Each of the Lion King pez are on different stem colors, but otherwise appear to be the same molds used in the original 2004 set.
The Lion King pez also come in a twin pack pair on mini stems. Simba and Nala are in one twin pack box and Timon and Pumbaa are in a second twin pack box. Again, rather than even 6/6 distribution in a case of 12, they came to us in an 8/4 distribution, being short on the Timon/Pumbaa pair. We have a few complete sets available, either in the twin packs or loose, and we have the Simba/Nala twin pack available separately as well!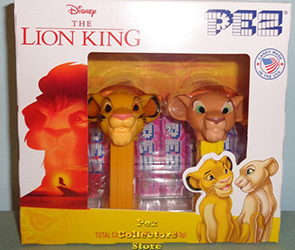 While it is not a new pez, we were able to add a few Old Dominion Promotional Pez Trucks to the Pez Collectors Store. These have been fairly scarce, but we now have a few in inventory!

We are looking forward to the release of Halloween mini Pez in Halloween Party Bags beginning July 1. Each Party Bag will come with 12 individually wrapped mini pez, each packaged with a roll of Candy Corn flavored pez candy. The assortment is supposed to include 2 of each of the following dispensers – Bats, Cat with Hat, Spider, Ghost, Pumpkin and Frankenstein (or it could be an Owl) all pictured on black, orange or yellow balls. These will be arriving on Wednesday July 3.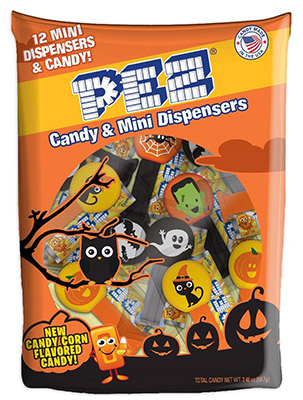 We are also looking forward to adding the new full body Bat, but since this will be flowed in to the assortments, we are waiting to place another order in hopes of getting the Bat once it begins shipping when the older inventory is depleted.
The European Angry Birds assortment has a new addition named Silver. Silver looks really awesome and she is making her way across the ocean to the Pez Collectors Store. We will have this new pez in stock very soon!
LOL Surprise Pez are due to be released on August 1. We will have these available in polybags. You can't see through the polybag, so which character you get will not be known until you open them up for the surprise! There are 3 different molds - Glitter Queen, Splash Queen and Queen Bee. Each of the dolls comes in a popular, fancy or ultra rare version. Collecting them all will be the challenge!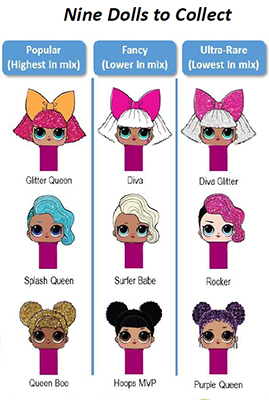 August 1 is the scheduled release date for new Justice League Wonder Woman, revised Batman and revised Superman. We believe the Batman and Superman will be the same as the European versions, but Wonder Woman has a whole new look!Funko has been busy as always with new POP! PEZ releases and announcements!
Ad Icons Big Boy, Green Giant and Sprout POP! PEZ arrived in the Pez Collectors store and are available separately or as a bundle. The Big Boy POP! PEZ comes with a roll of Pez candy, but the Green Giant and Sprout do not have any candy included.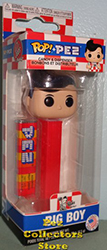 Ghost Busters Dr. Egon Spengler, Dr. Raymond Stantz and Dr. Peter Venkman joined Slimer, Stay Puft and Winston Zeddemore to complete the Ghostbusters POP! PEZ assortment. We offer these individually or as a bundle to save!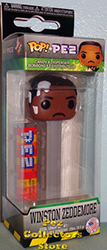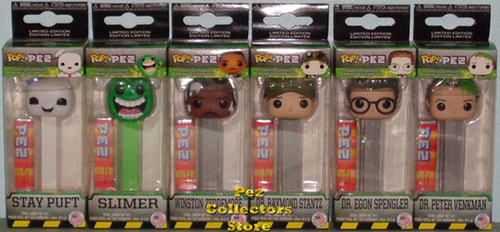 Looney Tunes Marvin the Martian, Space Cadet and Duck Dodgers POP! PEZ arrived in the Pez Collectors Store. Unfortunately, only a small part of our order for Duck Dodgers arrived, so we have sold out of the Bundle, but we still have plenty of the Marvin the Martian and Space Cadet available! We will have more bundles and Duck Dodgers available separately as soon as the rest of the order arrived from Funko!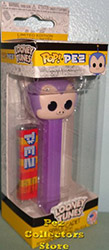 The E3 Exclusive Disney Kingdom Hearts Donald POP! PEZ is available now in the Pez Collectors Store. This awesome E3 exclusive is really sweet!
More Disney Kingdom Hearts POP! PEZ are expected in a few weeks! Sora, Organization XIII Mickey and Heartless will be arriving soon!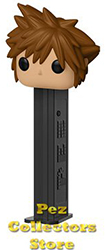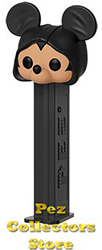 Funko has also announced that a new set of Nightmare Before Christmas POP! PEZ will be released. Dapper Jack, Dapper Sally, Oogie Boogie in Burlap, Barrel, Lock and Shock will be coming in August!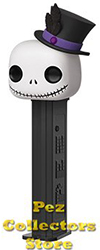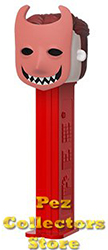 The Mistress of the Dark, Elvira POP! PEZ will also be released in late August!
Star Wars Holiday Boba Fett and Boba Fett Prototype POP! PEZ are planned for September release, joining the long awaited Lando!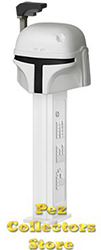 A Christmas Story Sheriff Ralphie and Bunny Suit Ralphie are also coming soon. What could be more fun (besides a leg lamp POP! PEZ)?
Heat Miser and Snow Miser from A Year Without Santa are also scheduled for release soon. Funko tweeted that these great characters will be available in PEZ versions! We will have the POP! PEZ in stock as soon as they are released by Funko!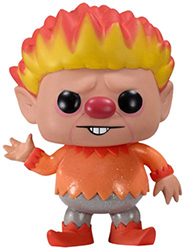 We have also seen some sneak previews of the San Diego Comicon Exclusive releases! The SDCC Mascot Toucan looks awesome as a POP! PEZ.
The Banana Splits will be released as a SDCC exclusive with Fleegle, Bingo, Drooper and Snorky! These are fabulous new POP! PEZ.
I have personally tried very hard to avoid adding any POP! characters to my collection, but that is probably going to change with the new Peter Pez POP!.
There is no doubt that there will be additional announcements of new POP! PEZ at the SDCC Funko Fundays!
The largest Pez Convention – Pezamania is just a few weeks away. The theme is summer camp and we are excited to attend! The convention is in Cleveland, OH, July 18 – 20th. Summer camp is always a lot of fun and Rick and Sue Marlowe are sure to work the Camp theme to the max! Be sure to interpret this as campfires, sleeping bags and smores rather than in the Met Gala Camp style – or go all out with Camp in whatever way you interpret it! It's sure to be a good time! Details can be found at www.pezamania.com
That's all the news for now! Hope to see you in Cleveland and until next month, Happy Pezzing!
All the best,
Chris Jordan
www.pezcollectors.com