July 2011 Newsletter
The schedule for July has several new Pez releases and the Pez Collectors Store has been stocking the new pez releases and restocking the old pez when we can! We have recently purchased several collections and have been able to relist some of the older, retired European and US sets. Be sure to spend some time browsing through the Pez Collectors Store if there are older, retired pez you have been looking for, we may well have them in stock now. There are plenty of new pez as well!
The DC Justice League Batman, Green Lantern and Superman have been released and are shipping to us now.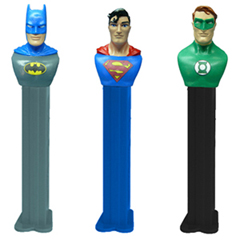 Three more NCAA Footballs are scheduled for release in July – Texas A&M, Texas Tech and Boise State University will all get into the competition with sports dispensers! These should be released soon and will be in stock in the Pez Collectors Store just as soon as possible.



Kerropi plush pez were scheduled for June release, but we still have not seen them yet. Just as soon as they are available to us, we will add them to the Pez Collectors Store as part of the Hello Kitty Plush dispensers.
photo by Michael Garavaglia from Shawn Peterson's Seminar in St. Louis
The ShopRite promotional hauler is due in stores sometime in July. We have been working with them to have some shipped to us as soon as they arrive since these stores are located only in a few states in the north east! We will have these available through the Pez Collectors Store for collectors across the country and in other countries!

 photo by Michael Garavaglia from Shawn Peterson's Seminar in St. Louis
Disney Cars 2 and Disney Rapunzel from the movie Tangled arrived last month. Major League Baseballs - the St. Louis SL logo, Dodgers flying ball logo and Wally the Boston Red Sox mascot were also new to the store last month.  The Price Chopper Promotional Hauler, Pez Smarts, and the Hawaii Football are all still available in the Pez Collectors Store.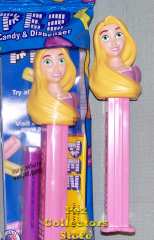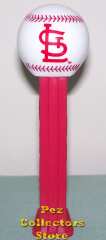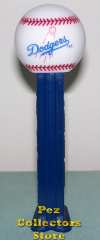 A new Witch is in the lineup for Halloween this year and she is awesome looking! We hope to have these available in the near future!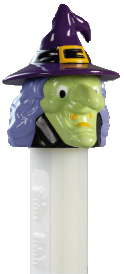 September promises lots more new pez – the Lord of the Rings gift set, Phineas and Ferb and Disney detachable pull-n-go cars are all scheduled for September 2011 release.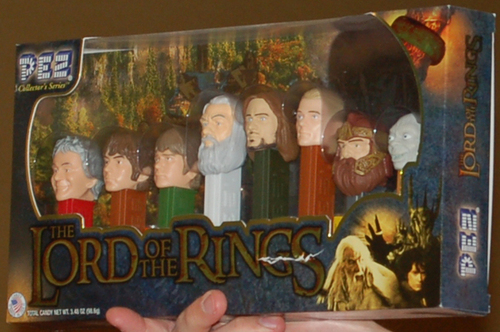 photos by Michael Garavaglia from Shawn Peterson's Seminar in St. Louis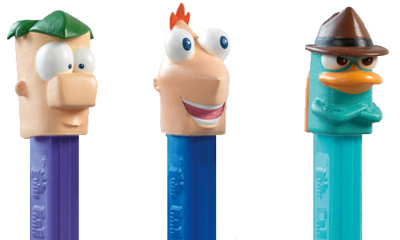 The new Walmart Exclusive Walmart hauler trucks with retro logos are also scheduled for September release.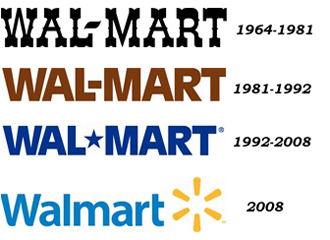 November is the scheduled ship date for the first series of US Presidents boxed sets. Pez Co is already planning the release of Series 2 and Series 3 for November, 2012!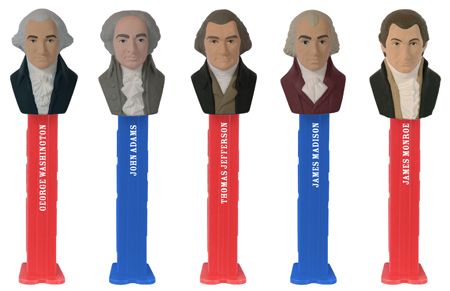 The St. Louis Annual National Pez Convention was held June 15 – 18. The Pez Collectors Store was well represented by my sons, Todd and Kyle, and my grandson, Tony. Unfortunately, I was unable to attend and the kids didn't get pictures for me. I was hospitalized with a herniated disc in my lower back. Who would have thought packing boxes of pez in the Pez Collectors Store trailer could cause injury? Yes, I know – lift with your knees...! Many of these dispensers were shown at the St. Louis convention during a seminar by Shawn Peterson. Michael Garavaglia took pictures at the seminar and we have his permission to post some of those photos in our newsletter. Michael is a wonderful photographer and we are pleased to be able to share the info from Shawn through Michael's photos! 
PEZ Candy, Inc. has been very busy in planning out the lineup for 2012 and we are slowly getting glimpses of the scheduled releases. We were much more excited about the new releases than we were with the new prices, but there has not been a price increase in several years, so it was inevitable I suppose.
We are expecting to see two new Teddy Bears for Valentine's Day. These will use the same mold as the teddy bear released this year but there will be a pink bear and a white bear. The Pink Bear holds a heart saying HUGS and the White Bear holds a heart saying KISSES. These are just as cute as the Brown Teddy Bear that says LOVE released this year! These new Valentine Bears will be released with two new Valentine hearts – a purple crystal and a 'ruby' red crystal heart with printed stems that say Happy Valentine's Day. The mockup photos show the older 'high rider' heart, but these will likely come on the newer version low rider heart mold where the tip of the heart comes down in front of the stem. These should be released later this year for distribution in time for Valentine's Day 2012.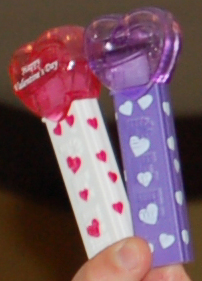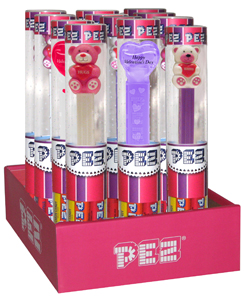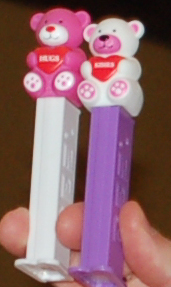 January 2012 is the scheduled release for the new Muppets pez dispensers. A new Miss Piggy, new Kermit and new Animal will be released in this new Muppets series.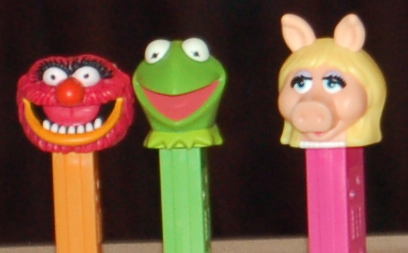 photo by Michael Garavaglia from Shawn Peterson's Seminar in St. Louis
February 2012 will bring a Star Wars updated assortment – we don't know what will be included, but it will be fun to guess in the meantime! May 2012 will bring a new Super Heroes Spiderman assortment. Ironman will have a new look in gold colors and I am not sure what new updates Spiderman might have.
June 2012 has Strawberry Shortcake listed as a new release! We don't have any information on what those might look like but all new pez are good pez and you have to love Strawberry Shortcake!
Last month, we told you about the planned KISS pez release which is scheduled for release in September, 2012.
We have now learned about a Hot Wheels pull-n-go pez that is in the works for September, 2012. These will likely be quite similar to the Disney Cars detachable pull-n-go cars due out this fall.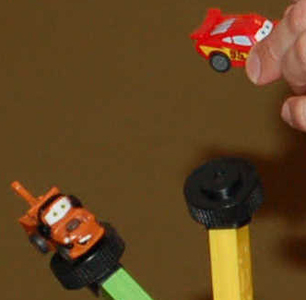 photos by Michael Garavaglia from Shawn Peterson's Seminar in St. Louis
A Barbie Gift tin is also scheduled for September, 2012 release and so is the Star Trek Next Generation Gift set. September 2012 is going to be a huge month for new releases with something for everyone!
One additional note as a followup from our last newsletter where we showed the nostalgic Pez Girls gift tin full of 400 rolls of pez candy from Pez International facebook contest. Well, we spoke too soon in a way - our pet name of "Lady Glitterbug" for the Swarovski Crystal Ladybug pez was chosen as one of the top three names by popular vote and we did receive the Crystal Ladybug pez dispenser as well! It is absolutely fabulous! I LOVE PEZ!!!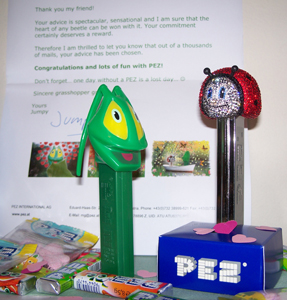 Next up is the Pez-a-Mania convention in Cleveland, Ohio July 14 – 16. This is usually the largest convention in terms of attendance and John and Linda Gliha work hard to make it happen! I look forward to being there in just a few weeks if the doctors release me to make the 14 hr drive. Hope to see you there!
Happy Pezzing!
Chris Jordan
www.pezcollectors.com