July 2008 Newsletter
It is hard to believe that it is July already!  The year is half over and we have seen some great new Pez releases in the first 6 months!  As anticipated, we did receive the Bride and Groom remakes and Wall-E and Eve and these have been available in the Pez Collectors Store for the past several weeks.  The Pirates of the Caribbean also arrived and they look great!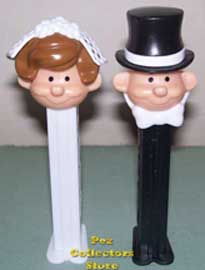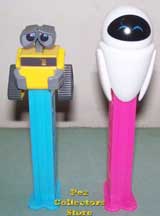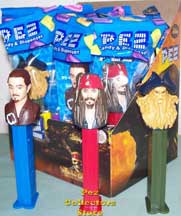 The next new release scheduled for July is the University of North Carolina and the Virginia Tech footballs.  These are scheduled to begin shipping July 15, or so we have been told.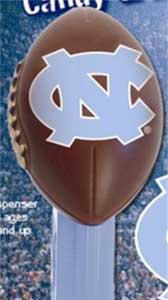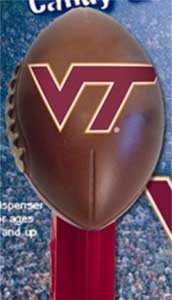 Dale Earnhardt, Jr is now on helmet #88 with the National Guard car and there is also a new Carl Edwards #99 Office Depot helmet!  These should start showing up in the mix of helmets soon and we will be reordering in hopes of getting some of these in stock.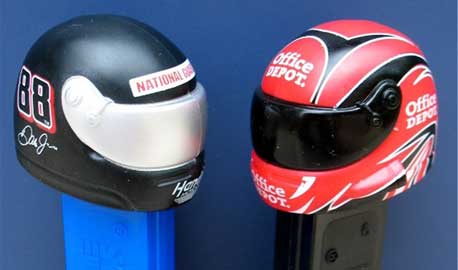 We were able to acquire a few variations of the 2005 FX Show dispensers featuring the hand holding the Earth.  In 2005, the FX Show offered an exclusive Pez dispenser never before seen.  This is the hand holding the Earth, representing the "Coolest Show on Earth".  There were 8 variations offered in 2005, each with different pad print color combinations.  The white with a black outline was offered to the first 500 public entrants to the Saturday show, the pink with black outline was offered to those with a 3 day pass and the red with white outline was given to dealers and exhibitors.  The other variations were sold at the show. A 9th variation had orange lettering with a white outline and it was limited to only 50 made for staff and was never sold or included with regular registrations. We don't have many, but if you are looking to add some of these to your collection, a few of these are now available in the Pez Collectors Store.


The summer months may be a bit slow for new pez releases, but summer is Pez Convention Season! During the month of June, we attended the 16th Annual National Pez Convention in St. Louis.  It was great to get to meet so many of our customers at the convention and visit with them during room hopping.  We have some pictures posted on the website that were taken by Kyle Jordan during the floor show on Saturday June 21.  A few are shown here, but check them all out by visiting the Pez Collectors Store and clicking the link for the 2008 St. Louis Photo Gallery!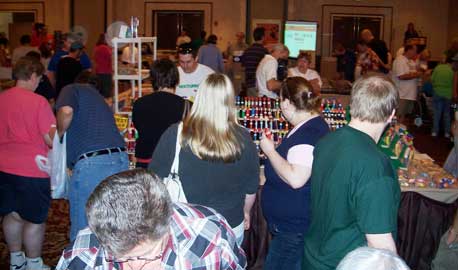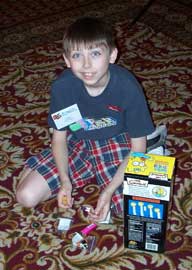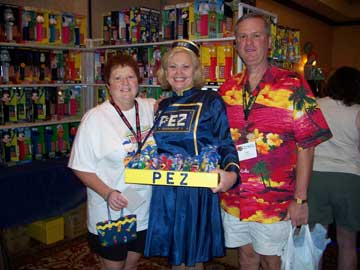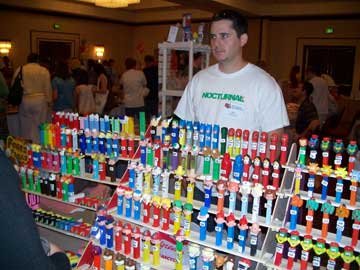 This month, we will be attending the Pez-A-Mania convention in Cleveland, Ohio.  We will leave for the convention on July 16 and return on the 20th.  Please note that orders placed from July 16 - 20 will ship on July 21!  We hope to see many of our customers at this convention or at the MN PezCon in Minnesota August 7 through 10th.
Happy Pezzing!
All the best,
Chris Jordan