January 2020 PCS Newsletter
Happy New Year to all our loyal customers and readers! It has been a really great year with all the new Pez and Funko POP! PEZ releases. It has been really great to get new licensed items as well to fill in the gaps when there is a lull in new Pez dispenser releases. We have hopes that the coming year will bring us many, many more new licenses with fun characters to collect.
There were just a few new releases in December. We added the new Hello Kitty Llama set from Europe that is really cute! This set of 4 includes three new Hello Kitty Pez, with printed stems and printed headbands and other ornamentation related to the Llama theme and coloration, plus a full body Llama pez!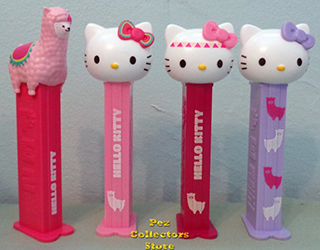 We have a few of the PAMP Suisse Snowman with Silver Pez Candies left in stock. This set was a limited production with only 3000 made which sold out very quickly. The snowman comes set in a nice display box and the silver candies are packaged in a little plastic tray that is etched with the PEZ Logo on the lid. The box cover slides over the inner tray holding the dispenser and silver candies for a very neat display! According to License Global, Dec. 9, 2019, "When we first started looking at this collaboration, we knew it was a sterling idea; given the instantaneous sell-out, it's clear that our collectors agree!" says Christian Jegen, chief executive officer, PEZ North America. "We look forward to expanding this program with additional creative executions!"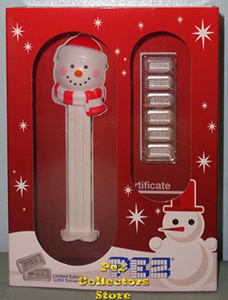 We have a few of the limited edition MoMopez.com pez left. This was a limited production of only 210 pieces and they are available in the USA only through the Pez Collectors Store. Celebrating the much used website for identification and tracking of your pez collection, you can help to support the continuation of the website through the purchase of this very limited purple crystal emoji pez. It was made and packaged by Pez International, printed on the front with the website and the owner's name, and printed with Collector's Edition and "online since June 10, 2011" on the back of the stem.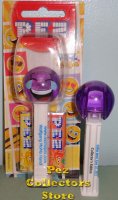 M2 Machines released a few more 1:64 scale PEZ vehicles. We have just a few of these small collector's cars in stock.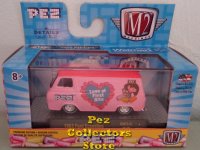 The Valentine Mini Pez 12 count Party Favor bag has three full sets of 4 different Valentine's Day mini pez. Included are Crystal Silly Heart, Crystal Happy Heart, Love Emoji and Kissing Emoji, each on a mini stem and individually packaged with a pack of pez candy. We have a few in stock now in the Pez Collectors Store!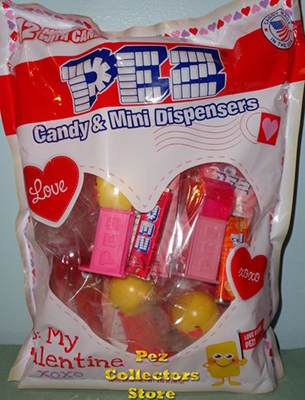 Valentine's Day Pez for 2020 include a new Teddy Bear head that is really cute! Also available in the assortment are both the Silly and the Happy Crystal Valentine hearts, along with the pink face Lady Bug introduced last year. We expect to have them in stock soon!

New Trolls pez are expected to arrive soon from Europe! The new European Trolls Poppy pez will have a completely new mold, Branch will have changed colors with a deep purple, almost black hair on a light purple stem, Guy Diamond has a different stem color, and Barb is a new character being added. We expect to have these in stock within a few weeks!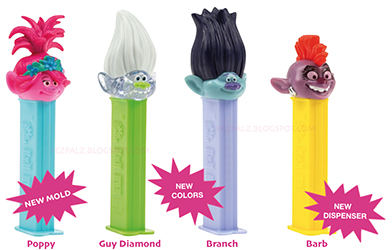 A new soccer ball has been released in Europe for FC Bayern Munchen. This football club is a new addition to the original 8 German soccer balls and celebrates the team based in Munich, Bavaria. These will be added to the Pez Collectors Store within a few weeks!

Peppa Pig will be coming to the USA this month in twin packs with a first ship date of January 15! Peppa Pig and George pez are in a twin pack and Princess Peppa and Pirate George are in a second twin pack. These dispensers will likely be the same as those released in 2018 and 2019 in Europe, but the Twin pack packaging is very cute!
The Emoji assortment is expected to begin shipping January 15 with a crystal glitter Poop emoji and a new crystal ball mold with a picture of a Party Popper. The new assortment will also include Cheesing emoji on a on a red stem instead of the previous purple stem. The new pez will be 'flowed' into the assortments so it may be a while before we find the Party Popper, and the rainbow poop is replaced by the crystal glitter poop, and the Cheesing on red replaces the one on purple.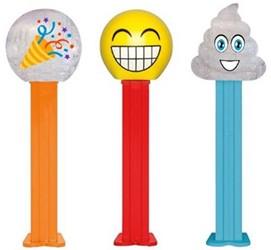 Of course, Pez will also sell the Pezemojis in a twin pack pair with last year's Unicorn and Surprised in one twin pack and a brown poop with a new crystal glitter poop in the second twin pack.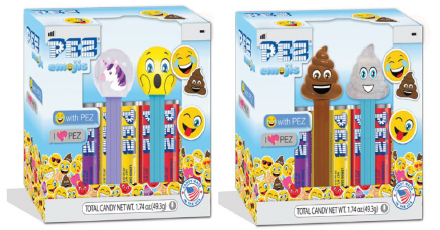 Beginning February 1, the Nick Jr. Pez Assortment will add Nahal from Shimmer and Shine which was previously available only from Europe, and will include the re-release of Thomas the Train from Thomas and Friends. The Nahal and the Thomas pez are likely to be the same as the previously released versions, but maybe there will be some variation to make them different. These characters will join Shimmer, Shine, and Paw Patrol Chase and Marshall in the Nick Jr. assortment.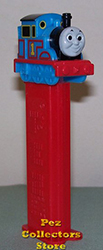 February 1, Rocky and Zuma will be added to the existing Paw Patrol assortment for USA distribution, joining Marshall, Rubble, Chase and Skye. It appears that these will be the same as the Rocky and Zuma which have been available in Europe for the past few years, so they are really only "new" for USA release.
The Disney Princess Assortment will also have a new addition beginning February 1. Princess Moana will join Cinderella, Rapunzel, Belle, Ariel and Jasmine in the assortment, but only Moana is new to the assortment.
Funko POP! PEZ additions during December included the arrival of the Disney set with Hercules, Baby Hercules, Baby Pegasus, Hades, Dumbo, and Dumbo Clown. These are in stock now in the Pez Collectors Store! These are sold individually or in a convenient bundle with all 6.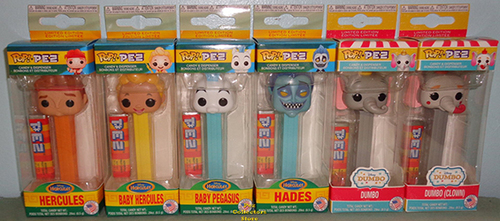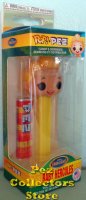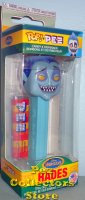 Bigfoot (aka Sasquatch), Snowy Bigfoot (aka Yeti), and Cthulhu also arrived and are available separately or in a Mythical Creatures bundle.
My Hero Academia All Might, All for One, and Todoroki are expected to arrive January 2, with Deku arriving Friday January 3. These will be sold separately or in a bundle!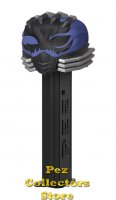 Coraline and Coraline CHASE are shipping to us now and will be in stock in the Pez Collectors Store on Friday January 3!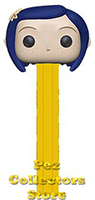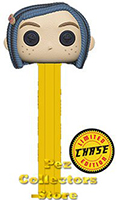 Gremlins Gizmo, Gremlin and Gremlin CHASE are on their way to us and are expected to arrive on January 3!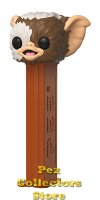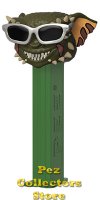 Care Bears – Share Bear, Grumpy Bear, Good Luck Bear, Funshine Bear, Cheer Bear and CHASE Cheer Bear are expected to arrive mid to end of January.

In a complete surprise, a Smokey the Bear POP! PEZ has been spotted at Funko HQ in Washington by collector John DiPardo! This new POP! PEZ was unexpected and may be a Funko exclusive, but it does not have a sticker indicating it is an exclusive. Something strange is going on with the Funko POP! PEZ distribution!
Two years ago, on December 20, 2017, Pez Candy, Inc. first announced the licensing partnership with Funko Inc. to create the new line of PEZ candy dispensers featuring Funko's Pop! style heads on PEZ stems. The new line was featured at San Diego Comicon in 2018 and the first products appeared in July, 2018. The licensing partnership has been very fertile and produced over 300 different dispensers released to date. Many pez collectors embraced the new line and many Funko POP! collectors became PEZ collectors as a result of this licensing union! Sadly, what may have seemed like a marriage made in heaven may now be on the rocks!

Funko sent notifications to retailers in mid-November stating, "We regret to inform you that several POP PEZ items previously ordered will now be Funko-Shop exclusives and have to be removed from your orders. These items include:
DC Comics Green Lantern, Lex Luthor, Green Arrow, and Hawkman

Toy Story Lotso, Zurg, and Chuckles

Darkwing Duck, Launchpad McQuack, and Negaduck

The Last Airbender – Appa
Each of these planned releases were originally expected to arrive after mid-January, 2020. Since the cancellation of the 4 newest announcements above, there have been no new announcements of future POP! PEZ. The Funko products catalog lists many new POP! PEZ products, but all are listed as "On Hold" and "Not Available". Given the previous rapid rate of new releases, this sudden withdraw of announced items, and the lack of new items being announced may suggest the end of the line for the POP! PEZ. We certainly hope that whatever the hold-up is will be resolved quickly, but let this serve as a warning to fill in any holes in your collection - get them while you still can! We currently have inventory for most of the POP! PEZ released to date, but they could all vanish quickly!
Pez Convention hosts take off no time in planning and organizing their conventions. Now is the time to plan your vacation schedule to include attending a convention or two this year! Here is a quick list of what's on tap for 2020 in the USA:
April 29 - May 2 - 22nd Annual Northeast Pez Collectors Convention in Stamford, CT.
June 25 - 27 - 5th Michigan Pez Convention in Ann Arbor, MI.
July 16 - 18 - 30th Pezamania in Cleveland, OH.
September 10 - 13 - 7th Annual Pez on the River, Winona, MN.
We look forward to seeing you at one or more of these conventions this year!
That's all the news for this month. Wishing you all health, happiness and all the very best in this new year! Happy Pezzing!
All the best,
Chris Jordan
www.pezcollectors.com