January 2019 PCS Newsletter
It has been quite a year for pez collectors! Pez USA and Pez International released a lot of new pez and then the POP!+PEZ licensed dispensers hit the market and our collections exploded! There are many new pez collectors as a result and many pez collectors are becoming Funko Funatics, so it is a win-win! The outreach to collectors from Funko has been warmly received and the active customer appreciation that is shown by Funko's CEO has been refreshing and welcomed by pez collectors! We celebrate what has been in 2018 and we welcome all that is to come in 2019!
Fireman Sam and Jupiter pez dispensers are a European pez release, not available in the USA. Fireman Sam is a British animated comedy children's series about a fireman called Sam and his Firetruck called Jupiter from the fictional Welsh village called Pontypandy. These dispensers are in stock in the Pez Collectors Store now. They come loose and ready to display!
Super Wings is another new assortment from Europe. Super Wings Pez feature Jett the red and white package delivery plane, Donnie, the accident prone yellow and blue plane, and Dizzy the Helicopter. Dizzy's helicopter propeller really turns! This great new European pez set comes loose and ready to display!
How to Train Your Dragon Toothless and Hiccup pez were released in Europe about a month ago. We had some in the Pez Collectors Store and have nearly sold out now. These pez will also be released in the USA, with shipping scheduled to begin January 15, 2019. We expect the USA releases will be the same as the European, but until they arrive, we never know!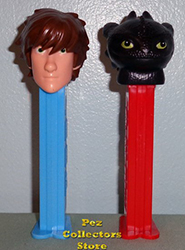 Pez Candy USA did an early release for several of the pez planned for 2019. Cheeky chocolate was supposed to be added to the Shopkins Assortment beginning January 15, but it was released early. Cheeky Chocolate and Cupcake Queen are available in the Pez Collectors Store.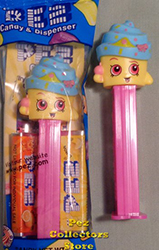 Rubble was supposed to be added to the Paw Patrol Assortment beginning March 1, but it was released early in November in the USA. Rocky and Rubble have been available for 6 months in Europe and we now know that the USA version of Rubble is the same as the European version. Rocky is a European only release at this time and we have not heard of any plans for Rocky to be released in the USA. A few sets of European Rocky and Rubble are still available and Rubble in USA polybag packaging is available now in the Pez Collectors Store.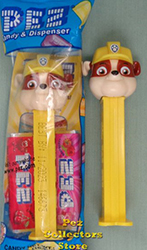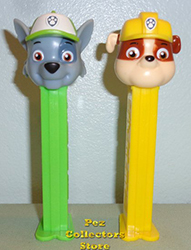 Pez for Valentine's Day were released in November. We still have plenty of stock on the new Lady Bug, the full 2019 assortment, and the twin packs with new Hearts!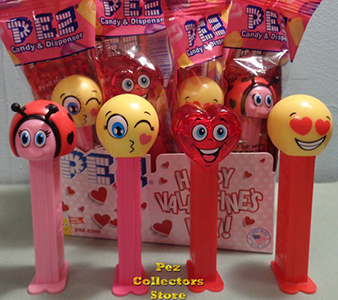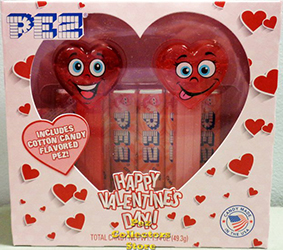 Two new Pez Emojis will join the assortment in January. Surprised is a new emoji face on the ball mold and a Unicorn picture on a colorless crystal ball is also being added to the Emoji assortment. We will get these in stock as soon as possible.

February 1 is the first scheduled shipment date for the new Ugly Dolls pez assortment! Moxy, Ox and Ugly Dog dispensers will be included. A fourth dispenser, Lucky Bat was originally planned to be in the assortment and could possibly be included in a future refresh of the assortment, but for now we can look forward to the three Ugly Dolls. We have an order placed and will get these in stock just as soon as possible!
In February, a PJ Masks Tri-Pack Boxed set with Gekko, Catboy and Owlette from Disney Junior was supposed to be released, but the tri-pack has been discontinued. The three dispensers will likely be released as singles on card or in bag, but they are expected to be exactly the same as the European PJ Masks that have been available for months now. We will have the set of three USA versions available just as soon as they are released.
Two versions of the Elvis Pez have been re-released in an exclusive for the It's Sugar Candy Store. They are the same molds previously used for the 1960s and 1970's Elvis in the gift tin with the 50s Elvis, but the paint is a bit different – his lips are not painted on these newer versions. The new versions are also on 7.5 patent stems and the dispensers come on cards with great graphics. We don't have these in the Pez Collectors Store and aren't likely to add them to our inventory, but be on the lookout for them!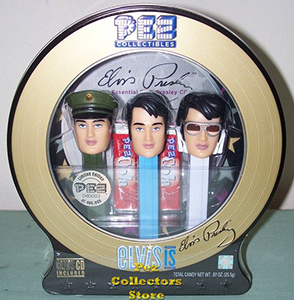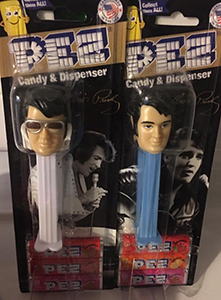 A new pink PEZ logo M2 Machine semi-truck with a van has been released. There is a chase version with pink tires and a standard limited edition with black tires. The side of the truck says PEZ "A Toy For The Child In All Of Us" and it has a picture of the Pez Girl holding Little Lion, Clown with Collar, and Monkey Sailor Pez dispensers. The graphic details on the side of the semi-truck and van are the same as the VW Model Kit with a blue background.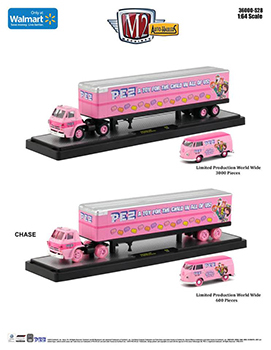 Pez Christmas gift wrap featuring Christmas Pez dispensers was available at Target stores. Pez Socks and different t-shirts have been appearing at various stores as well! There certainly are an abundance of PEZ licensed items available!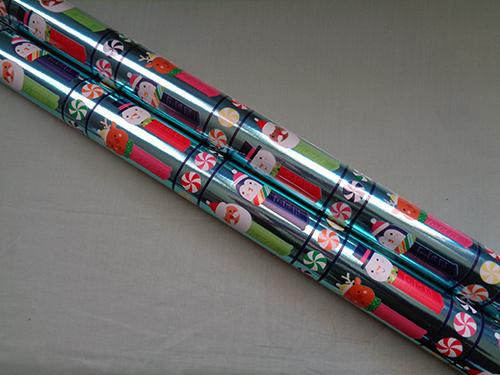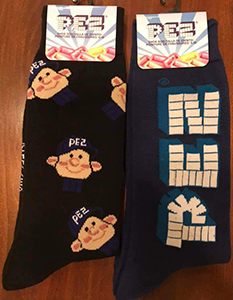 Funko POP!+PEZ are the rage, in demand by Pez collectors and Funko Funatics alike. There is no shortage of new releases with these!
We added the Policeman Pez Pal with a blue cap and blue stem and the chase version with a black cap and stem to complete our shared exclusive Pez Pals offerings. The Policeman, Boy with Cap and Fireman Pez Pals are shared Funko exclusives, available only from the Pez Collectors Store or fellow pez dealer John LaSpina. The production run for these is 106 x 36 count master cases of each pez pal with 1 in every 6 being a chase version. So, all told, unless another production run is done, there are 3180 Firemen, 3180 Boy with Cap, and 3180 Policemen. Even the common versions are fairly limited by Funko or by Pez standards! There are only 636 of each Pez Pal Chase version, so at $40 each, they are a steal compared to the Golden Huckleberry Hounds (limited edition of 600 pieces) that are currently selling for around $300, or the SDCC Freddy Funko color versions (limited edition of 450 pieces of each color) that sell for $100+! We limit the chases to 1 per order to get them to as many collectors as possible but they are going fast, so be sure to get yours before they are gone!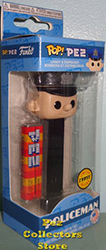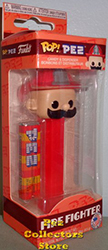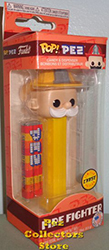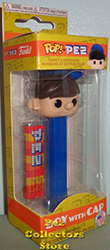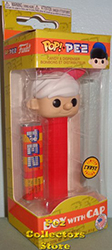 Hanna-Barbera's Yogi Bear on a green stem is in stock now, joining Huckleberry Hound, Snagglepuss, Morocco Mole and Secret Squirrel. We quickly sold out of the few Chase Yogi Bear on red stems, as we did on the Huckleberry Hound Chase, but we expect more of both to arrive in a few days! Grape Ape is expected to arrive within a week or so!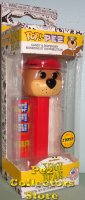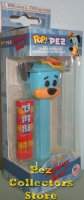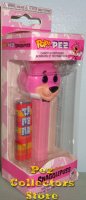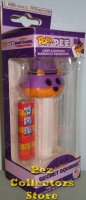 The Nightmare Before Christmas Funko POP!+PEZ Jack Skellington, Pumpkin King, Oogie Boogie, and Sally have arrived in the Pez Collectors Store! We expect to receive Vampire Teddy within a few days! These great NCC characters are wicked cool any time of year! We are offering them individually and will offer the full set as soon as Teddy arrives!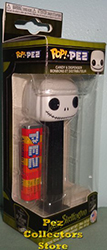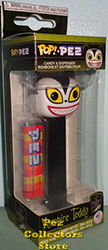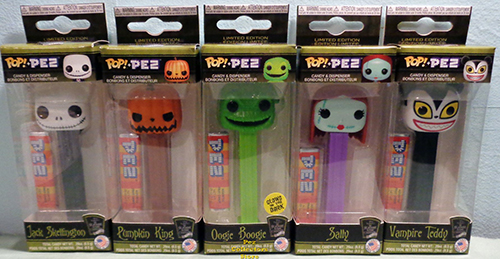 We will have more of the Doctor Who Eleventh Doctor arriving on January 2. We will offer the Eleventh Doctor separately as we do with the Fourth, Tenth and Thirteenth Doctors and we will offer the full set for easy shopping!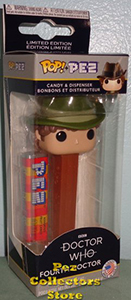 Keep watching because we have more Cap'n Crunch arriving within a few days and that means more Cap'n Crunch Chase!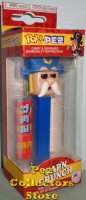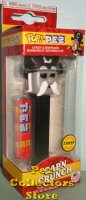 Golden Girls Blanche is in stock now, Rose and Sophia are expected to arrive in a few days, and Dorothy is expected to arrive within a week or so.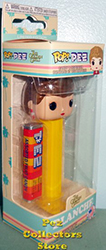 Star Wars Ponda Baba and Snaggletooth and their chase versions are expected to arrive within a week or so. We don't have permission to share images yet, but it won't be long until we have them on hand, photographed and available for sale in the Pez Collectors Store!
Masters of the Universe He-Man and his chase version will be arriving soon. We will add the other MOTU characters as soon as they are made available to us.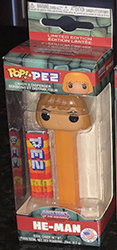 There are some great variations showing up in the POP!+PEZ! For those who collect packaging variations, the Marvel Star Lord, Yondu, Hulk, Hulk Chase, Loki and Thor packages have been revised and on the top flap, they just say Marvel instead of Marvel Guardians of the Galaxy Vol. 2 or Marvel Thor Ragnarok. The background color and graphics are different on the new packaging. Thanks to Brian Jaskolski for the image of the new package variations!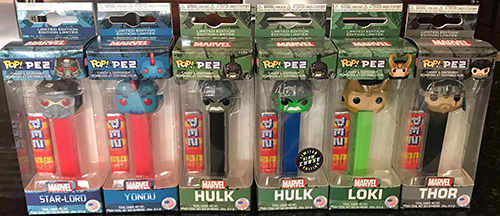 There are also some variations for the Crunchberry Beast and Jean LaFoote, but this time on the dispensers themselves. The new Crunchberry has a black outline around his spots and the Jean Lafoote has a black line between his teeth and a completely different skull and crossbones! These comparison images from John Disbrow show the differences! We will try to get the newer versions in stock as soon as possible!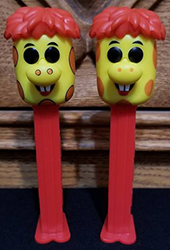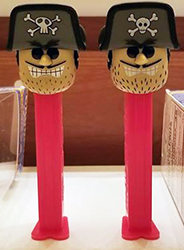 There are lots more Funko POP!+PEZ coming in 2019 with many different, cool licenses! Whether you collect them all or just collect the ones you like, you're sure to find something that really hits home and is a must have with all the awesome Funko POP!+PEZ! These arrive in the Pez Collectors Store and some sell out very quickly. The Pez Collectors Store free monthly newsletter comes out on the last day of the month, which may be too late for some of the trendy POP!+PEZ. To keep informed whenever we receive new POP!+PEZ, please subscribe to our free Funko POP!+PEZ notification email list and we will send an email when we get new items in stock!
That's all the news for now, but rest assured that there will always be more news and more new PEZ and POP!+PEZ! Wishing you all a happy, healthy and prosperous New Year!
All the best,
Chris Jordan
www.pezcollectors.com