January 2018 Newsletter
As 2017 comes to a close, we look back through the year and find it was filled with new pez releases to keep us constantly updating our collection and inventory. Looking forward to 2018, it looks like it is going to be another stellar year. First peeks at the new European Pez shows that there is lots to be excited about! Getting organized and displaying your pez is a great activity for those cold winter months and we have price and identification guides as well as wall displays and grand stand displays to help you along the way!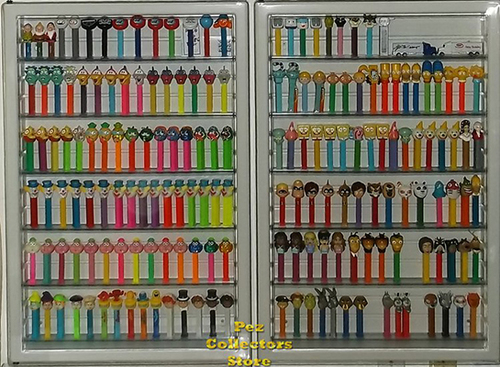 A new Chuck E. Cheese B promotional pez was released in December! It looks very different from the original Chuck E. Cheese A released in 2010, but is more representative of what the mascot looks like today. We have both releases in stock in the Pez Collectors Store.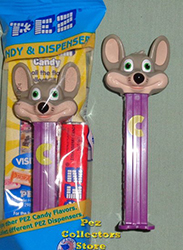 The Ultimate Pez Pal Handbook – Prices, Pictures and Variations by Jeff Rosenberg is in stock now in the Pez Collectors Store. The book is actually in a second printing and there were a few changes to enlarge several photographs and correct a few typos. This book is an excellent resource showing the many different variations of Pez Pals made in different countries and variations among different productions within the same countries. The book contains tables showing the variations and pricing differences for each of the pals and their variations.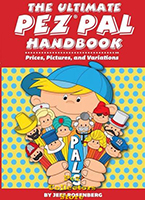 The Valentine Emoji Twin packs with the Crystal Angel and Devilish were scheduled to being shipping on December 1 and the cases were supposed to contain 6 twin packs with Love and Kissing and 6 twin packs with the crystal Angel and Devilish. Our order arrived but had nothing but the Love and Kissing emoji twin packs. I have since been told that my order would be revisited in mid-January, but that production was not expected to make more of these and that all of the existing product had already gone to other accounts. While we find it very discouraging that our order was not honored, we do know that these will be available, and we will try to get them in stock just as soon as possible! Meanwhile, we have lots of Kissing and Love emoji twin packs available now!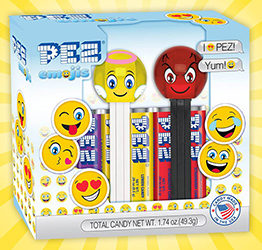 The following photo of Valentine Hugs and Kisses bears on mini stems was recently taken at the Pez Visitors center. The mini bears were listed in the November 2016 Pez Plan and they were to come in a molded heart shaped box with a window as a twin pack gift set. When they were not on display at the Sweets and Snacks Expo in May, 2016, I asked and was told the plans for them had been canceled. When they appeared on display at the Visitors Center, I went back to my sales rep and tried to order them but was told that they would not be available. I asked why the mini bears were on display in the Visitors Center. My sales rep met with the Visitors Center on December 19 and was told they thought they had taken them out of the case since they were not going forward with the product. My rep told me that they were removed from the case while he was there on December 19, but the image below was taken on December 28 by a fellow collector. Pez Co. sometimes has to change plans and that is why I am not always able to share information ahead of time. There are a lot of steps between proposing a new product, getting licensing rights when necessary, adding product to the marketing plans and actual final production and distribution of the product. The prototype was planned and who knows, maybe they will happen in the future!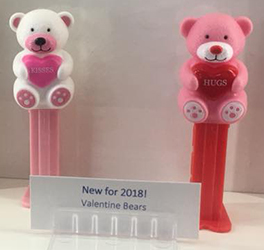 The new crystal Thumbs Up and Sparkling Heart ideograms are beginning to appear in emoji assortments and in Valentine assortments already. The crystal balls are clear, colorless balls printed with the pictorial ideograms. These graphic symbols are commonly used to represent the idea or concept of a 'job well done' or 'I like it', for the Thumbs Up, and the concept of 'Love' for the Sparkling Heart, so they fit well with the emoji assortment, even though they aren't really expressing emotions like the emoji faces do. The Sparkling Heart is also appearing in the Valentines assortment. We will have these in stock soon in the Pez Collectors Store!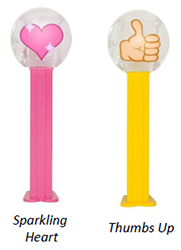 The Troll Emoji pez twin packs are scheduled to begin shipping on January 15 and our order has been placed for first available shipment. The graphics on the box are quite similar to the previously released Trolls twin and tri-pack boxes, but the Troll Emoji pez have a clear, colored ball with the pictures of the Trolls printed on each. I haven't quite figured out the concept of the Poppy or Branch picture is supposed to represent, and I don't think I have ever experienced any Troll emotions, so I don't really understand Troll Emojis. Nonetheless, they are new pez and I do like the colored crystal balls and packaging! We will have them in stock soon!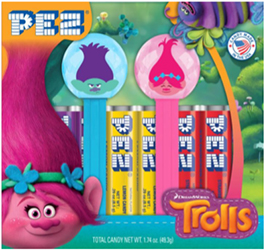 Easter Pez will begin shipping in mid-January and we are looking forward to the new Vanilla Cupcake Flavored pez candies and the new pez variations for Easter. There are differences in the stem colors and a new Easter Basket design on the Egg that will come in tubes.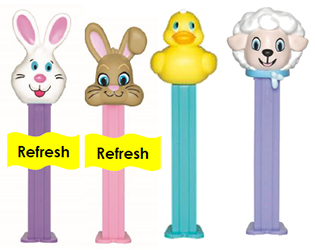 Funko Pop! and Pez are collaborating and the new line of Pop!/Pez will be released in the first half of 2018. "We are thrilled to announce this significant partnership which infuses the timeless collectible confection, PEZ, with our most popular collectible figures, Pop! Vinyl," said Funko CEO Brian Mariotti. "This collaboration will bring two of the world's most collected items together, in a unique and stylized package that fans of both companies are going to love. As a PEZ collector myself, I couldn't be more excited to join Funko with PEZ."
"This is a truly historic collaboration," said Lisa Marks, President, LMA, Inc."PEZ and Funko creates a whole new platform that will capture the imagination of collectors and fans of pop culture everywhere!" At the Pez Collectors Store, we are particularly excited about the new collaborative line because we are hoping that some of the contemporary characters that are in high demand may be included in the new production. We look forward to new Pop! Pez characters. My friend, Ted Kahan of East Coast West Pez, shared this preview image!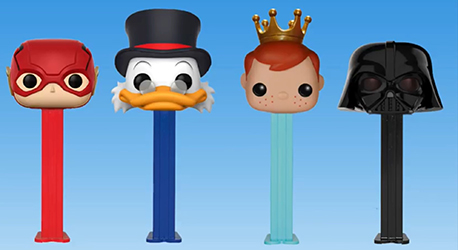 The 2018 European Pez Plan sneak peaks show us that there is a lot to be excited about for the coming year with new European pez. The first quarter pez releases include Shimmer and Shine with a European only Nahal pez that looks great. We will have these in stock soon!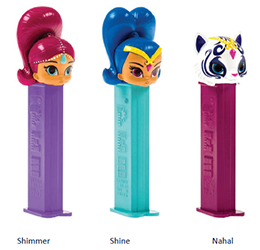 The European Catalog shows that a new Kinopio is scheduled to be added to the Nintendo pez assortment, but it looks a lot like the previously released European Kinopio, so we will have to wait and see what the difference is.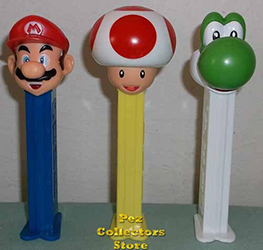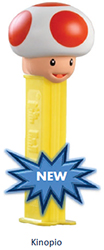 Blaze, Crusher and Stripes Truck Pez look awesome and will be a fun addition! These are scheduled for release in the first quarter and we hope to have them in February or so.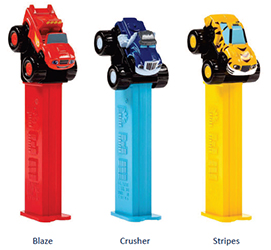 The Shopkins Pez Set is listed as a second quarter European pez release. The mockup images look a little odd with the heads and stems not quite aligned properly, but they give you an idea of what to expect to see. We will also have the Shopkins pez released in the USA.
The new Hello Kitty Unicorn Pez Assortment is adorable. The markings on the ears really make the Hello Kitty Pez stand out as different and the Unicorn is a great new character!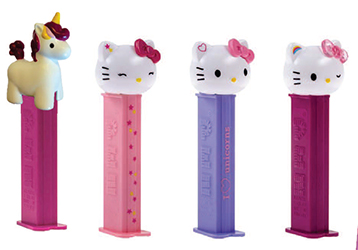 Peppa Pig will be released in the second quarter in Europe. The catalog shows Peppa Pig and George but we don't know what the actual pez will look like.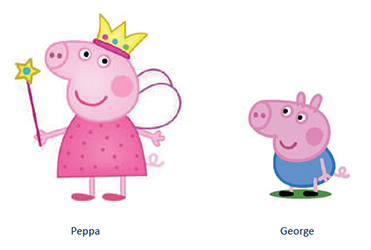 PJ Masks Pez will include the Gekko, Catboy and Owlette and they will be released for the third quarter.
There will be two new pez added to the Nickelodeon Paw Patrol assortment in Europe in the third quarter. Rocky and Rubble will join their other furry friends!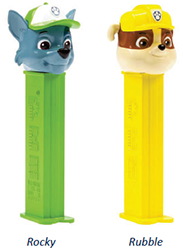 Miraculous Pez are another European exclusive pez set coming in July or so. The set will feature the Ladybug and the Cat Noir.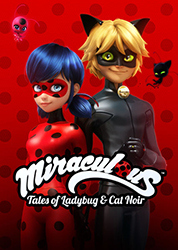 Europe isn't giving us much of a sneak preview of the Dragons 3 pez, but it is sure to be an awesome set, coming in September or so.
With so many new releases coming from the USA and Europe, we will need to make some room! 2017 was a very busy year for Pez with lots of new releases in the USA and Europe. We still have stock on the items pictured below. If you missed adding a set or dispenser to your collection, be sure to get yours while they are still available. From the emailed newsletter, the pictures are linked so just click on the picture to go directly to the item for sale in the Pez Collectors Store.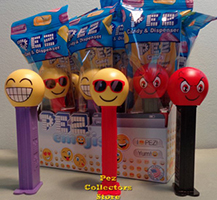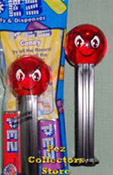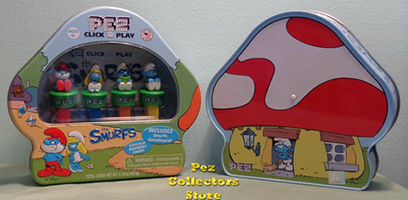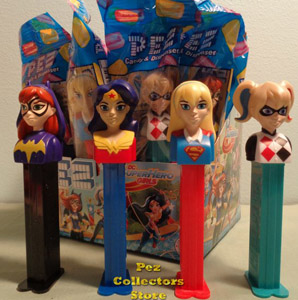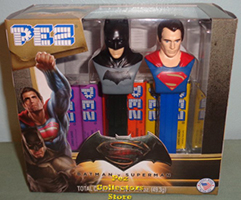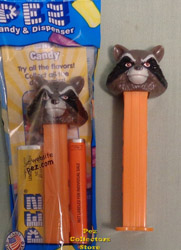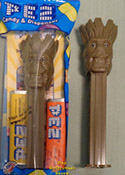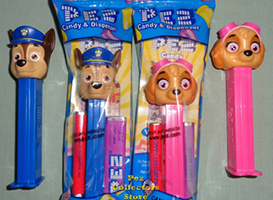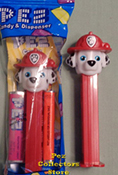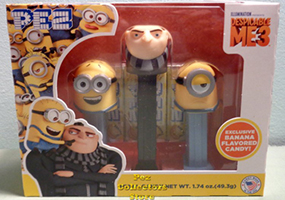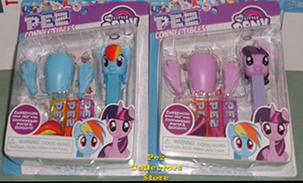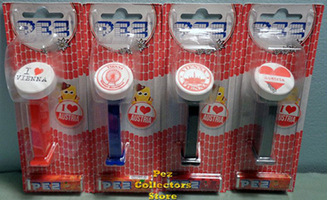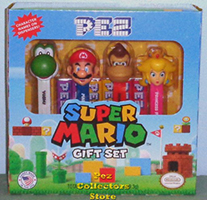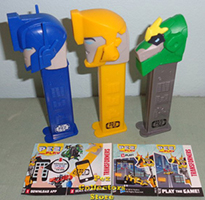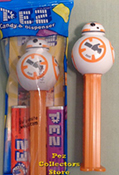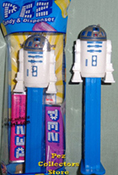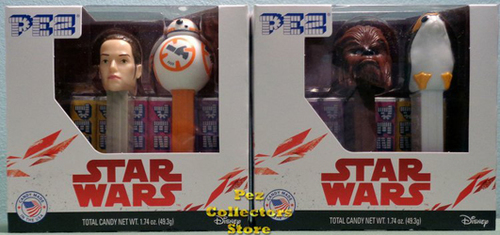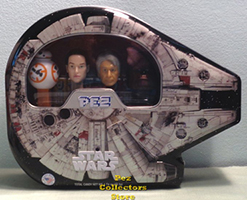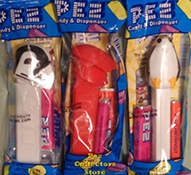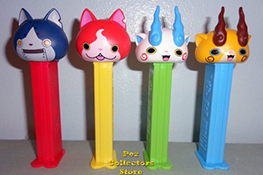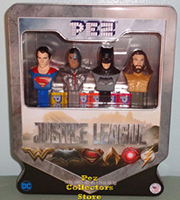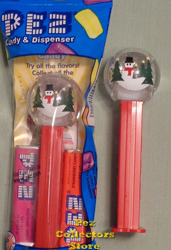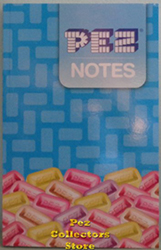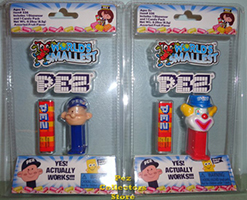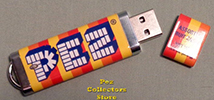 We will do a rundown of the Pez Conventions and Gatherings scheduled for 2018 next month. Meanwhile, don't forget to register for the 1st Niagra Falls Pez Convention April 19 - 21, and the NorthEast Pez Convention May 3 - 5!
That's all the news for this month. Wishing you all a happy, healthy, prosperous and pez filled New Year! Happy Pezzing!
All the best,
Chris Jordan
www.pezcollectors.com