January 2009 Newsletter
The Pez Collectors Store would like to wish a Happy New Year to all our wonderful customers! 2008 was a really busy year with all the new pez releases and 2009 will bring many, many more great Pez!  Some of the 2009 Pez releases are even now available in the Pez Collectors Store and we will show you some previews of those that are expected to be arriving soon!
Even though Christmas is barely over and we are just now ringing in the New Year, the Pez Collectors Store has already received Valentines and Easter Pez for 2009. 
We got our first shipment of 2009 Pez Valentines and were somewhat surprised and relieved to find that there seem to be only three different sayings this year and a total of 10 different pez dispensers. The sayings include I (heart) U, Happy Valentine's Day and Be Mine. These are all written on the hearts in the black block style font that was seen last year and they all have white hearts printed on the stems. There are three crystal hearts – the red crystal and the light pink crystal seen last year and a new medium pink cloudy crystal on a medium pink stem. These three new Valentines Hearts are joined by the Cherub which was anticipated as a new release for 2009.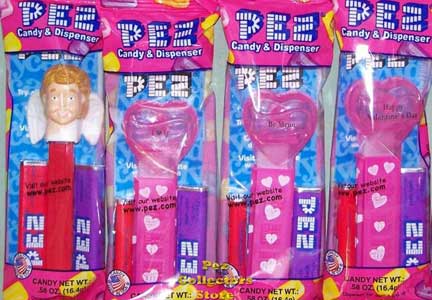 The 2009 Easter assortment includes a new Rubber Duckie Pez which is absolutely adorable. The 2009 Easter Duck looks just like a Rubber Duckie swimming in a pond on its medium blue stem. The 2009 Easter assortment also includes a Chocolate Brown Bunny. The mold is the same as the Mr. Bunny or Bunny E, but the head is a chocolate brown color, similar to the Dylan's Bunnies. This new Chocolate Bunny has darker pink paint on the ears, nose and tongue than the Dylan's bunnies. Mr. Bunny, Mrs Bunny and Lamb seem to be the same as those included in the 2008 Easter assortments.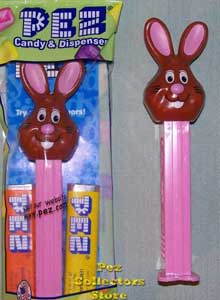 The Pez Collectors Store is anxiously awaiting arrival of the Disney Clubhouse Mickey and Friends assortments which should include Pete. According to Wikipedia, Pete (also known by variations of his name, including Mighty Pete, Peg-Leg Pete, Bad Pete, Big Pete, Big Bad Pete, Black Pete and Peter Pete) is a Disney character from the Walt Disney Company studios.  He is an anthropomorphic cat and is sometimes depicted with a peg leg and known as the arch-nemesis of Mickey Mouse, Donald Duck and Goofy. In many of Mickey Mouse motion pictures, Pete has been known as the villain. We are also hoping that the revised Goofy will be included in this shipment, but we will just have to wait and see. Check the Pez Collectors Store often for new additions!
The next scheduled release for 2009 will be a February release of the next Star Wars Clone Wars series. This awesome set will include Clone Captain Rex, Anakin Skywalker, Ahsoka Tano, OBI-Wan Kenobi, General Grievous, C-3PO, R2-D2 and Yoda. We don't know yet if General, C-3PO, R2D2 and Yoda will get an updated look or new mold, but the others have a much different look, with more realistic features. We think these will look great!

The European pez releases are also looking pretty awesome for 2009. Scheduled for release in mid January is the Monsters vs. Aliens pez set. This set is based on the DreamWorks Animation movie Monsters vs. Aliens that should be in theaters March 27, 2009. We have already placed our order and these will be shipping to us from Europe just as soon as they are available. We hope to see them by the end of January or early February. Below is a photo of "the Missing Link" from the Monsters vs. Aliens movie, posted on several different Pez Collectors Forums, originally posted by Alex Feulner - GiraffePez on the MySpace4Pezheads forum. We are guessing that the other two that will be included in the set may be B.O.B. and Insectasaurus. It didn't matter much to us which characters would be included – new pez is new pez and new pez are great!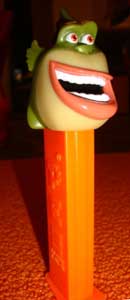 Thomas the Tank will also be released in Europe and we are hoping these will be on regular dispensers rather than the minis which were released in Japan by Bandai. We don't have much in the way of details with regards to this set, but it is expected sometime in June, 2009.
We are working on getting the new European Disney Pez which include Bambi, Aristocats Marie, Dalmatian, as well as Baloo and Simba. The Bambi, Marie and Dalmatian are all new, while the Baloo and Simba seem to be the same as those released previously. We have no word on when these will be available to us, but we are working hard to get them and will have them added to our inventory just as soon as possible! The photos are compliments of Jani Koskimäki who obtained this set in Finland!
Back on the USA side, in addition to the 2009 pez lineup already announced in our October, 2008 newsletter, two new Major League Baseballs have been added to the lineup for shipment March 1. We can't show you the pictures yet, but one is the Philadelphia Phillies baseball featuring the Liberty Bell with the Phillies logo inside a homeplate shape, and the second MLB for this year is a Yankees Stadium 2009 Inaugural Season Commemorative dispenser. These look great and we will give you a preview in next month's Pez Collectors Store newsletter.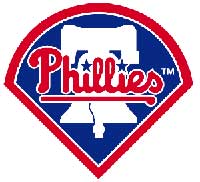 Keep your calendars marked and be watching as we begin to release information for the 2nd Annual Kansas City PezHead Gathering, again being hosted by the Pez Collectors Store on Saturday, May 23, 2009 of Memorial Weekend! Kansas City is the Heart of America, former home of Walt Disney, home of the UMKC Roos and a wonderful place to spend a memorable day with your Pezzy friends! Details coming soon!
That is all the news for this month and a lot of news to start a great New Year!
Happy Pezzing,
Chris Jordan

www.pezcollectors.com