February 2015 Newsletter
There is a lot of exciting news in the Pez collecting world right now, ranging from the newest Pez releases, a new Pezident at Pez Candy, Inc. and the lineup of Pez Conventions for 2015! The year holds lots of great things for pez collectors and we are happy to be able to share the news with you!
We have added three European pez releases to our inventory in the Pez Collectors Store. My Little Pony pez set of three with Rainbow Dash, Twilight Sparkle and Pinkie Pie are super cute and colorful!
The European Penguins of Madagascar set of 4 with Skipper, Private, Rico and Kowalski are in stock now and they are a great addition to the Madagascar pez series.
The 2015 European Hello Kitty pez set includes four new Hello Kitty Pez with different facial expressions, different bows and different stems. Two are full body Hello Kitty molds and two are head only Hello Kitty pez and all four are solid white instead of the crystal versions which had been the trend for a while.
In the USA, the three new Valentine Hearts feature new bold lettering for 3 sayings – Be Mine on a cloudy crystal pink heart, XOXO in super bold white lettering on a crystal red heart and Happy (Heart) Day on the 'rubine' red crystal heart. There are only 3 different hearts this year, making it easier to keep up with collecting all the hearts!
The Limited Edition crystal Darth Vader, crystal Yoda and Golden C3PO come on a current no foot stem. These were originally sold in boxed sets and came with a stand, but Pez Co. later packaged them in bags for sale at dollar stores and at the Visitors Center, but they did not come with stands. These limited edition Pez stands are in demand now by pez collectors who purchased the limited edition Star Wars pez without the stand. We have lots and lots of these stands available in the Pez Collectors Store! These stands can be used with any current no feet pez - remake regulars, psych eyes, valentine hearts, etc.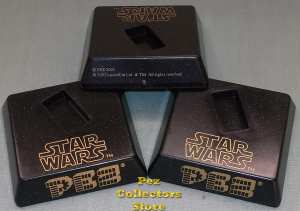 The 2015 European Minnie Mouse Bowtique pez are on their way to us now. This set of 4 new Minnie pez feature two different molds and different facial expressions as well as new bows and stems. This set has a bright look and makes a great addition to the Minnie Mouse pez collection. Our shipments should arrive within a few days, so be watching the Pez Collectors Store to add this new European release to your collection. Compare the newest European Minnie Pez Set on the left to the 2014 release on the right to see differences!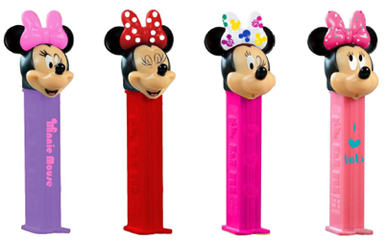 The Despicable Me pez release in the USA will be available in March and will feature the minions Dave (2 eyes) and Stuart (one eye) as well as Agnes. In Europe, only Dave and Stuart will be released and the European assortment is called the Minions instead of Despicable Me. It appears that the two minions released in Europe and in the USA will be identical to one another.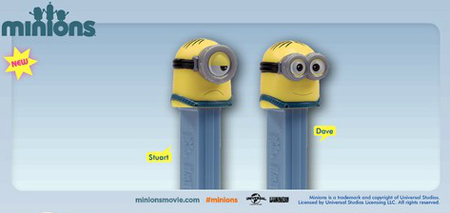 Last month, the Pez Collectors Store newsletter provided a rundown of the releases expected for 2015 in the USA. We can now confirm that the Transformers will be added to the lineup for July, 2015 release in the USA! Sweet!!! Optimus Prime, Bumblebee and Megatron will be included in the set. The dispensers will include the heads of each character and will not transform, but hey, they are pez, so still 'more than meets the eye' right? These should be cool!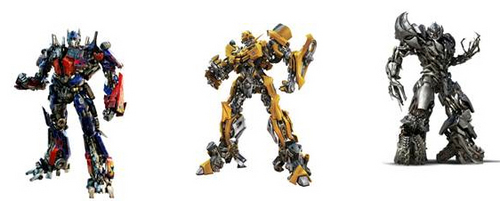 The European Pez Catalog was posted online and while there were no real surprises, the catalog does shed some light on a few of the new pez that will be released in 2015. 
The European releases which appear to be different from those scheduled for release in the USA have already been released – specifically, the Penguins of Madagascar, My Little Pony, 2015 Hello Kitty and 2015 Minnie Mouse Bowtique, all shown above. The other new releases include Minions discussed above, Avengers, Peanuts Anniversary pez and the Star Wars Pez Gift Tin, but these appear to be the same as what we expect to see released in the USA. It is hard to say if the tin will say Limited Edition as is seen in the mockup from the European Catalog or look more like the one that was on display at the Sweet and Snacks Expo in 2014.
The Avengers are scheduled for release in April in the USA and a comparison of the sneak peak from the 2014 Sweet and Snack expo to the 2015 European Pez Catalog suggests that these releases will be the same for both continents, with updates to Iron Man, Hulk and Captain America. Thor appears to be unchanged but will be included in the Marvel Assortment.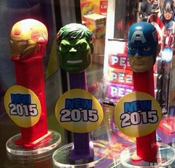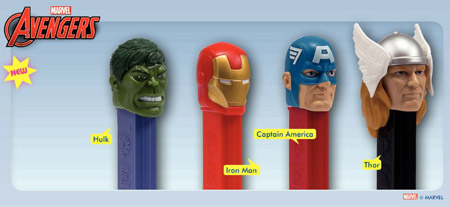 Of particular note is the Peanuts Anniversary Pez Set. It does not appear that there will be any new characters added to the set, but it does look like there will be some differences, at least in the European versions which will likely be the same as those released in the USA. The molds look very much like the Peanuts Series 2 pez but we are fairly certain that the copyright on the head will change from UFS (United Feature Syndicate) to Peanuts Worldwide LLC. Additionally, at least the European versions will have new stem colors with Snoopy on a white stem, Lucy on a blue stem and Charlie on a red stem that does not appear to be a neon red. The Peanuts Anniversary pez are scheduled for release August 1 in the USA and in October in some European countries.
In other news from the wonderful world of pez, PEZ Candy, Inc. has a new Pezident! Joe Vittoria has been president and CEO at Pez Candy, Inc. and is now moving on to Promotion in Motion as their executive vice president and chief administrative officer. We wish Joe well in all his future endeavors. Christian Jegen assumes the role of President and CEO at Pez Candy, Inc., coming from the position of President at Haribo of America, the home of the original gummi bears candies. We welcome Mr. Jegen to the helm and look forward to seeing what innovative ideas and strategies he has planned to move the iconic brand even further in the United States. As long as he stays true to the course that made this brand what it is today by releasing new Pez dispensers, I think he will be able to keep the loyal fan base happy! We sincerely hope that he will be at least as collector friendly as the past Pezident!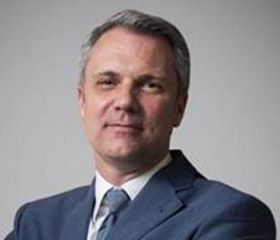 Pez Convention season is upon us! The USA conventions kick off with the 14th Annual PezCific Coast Convention in Manhattan Beach, CA February 19 – 21, 2015. This is the perfect cure for the winter blues! Just outside of Los Angeles, the Manhattan Beach area has plenty of sunshine, sand and ocean surf and the pez will be awesome, too! We will attend this convention from February 18 – 22, so orders placed with the Pez Collectors Store during this time will be shipped on Monday, February 23. We look forward to seeing you there! More information can be found at http://www.pezcific.com and hostess Maheba Merhi will be happy to answer any questions you may have!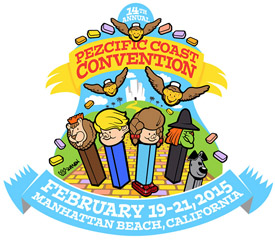 March is the month for the first ever ATX Pez Gathering in Austin, Texas March 27 – 29, 2015. This is a Friday, Saturday, Sunday event. Deep in the south, the weather should be wonderful at the end of March – just what is needed after a long winter! The host Ryan Rimmer is working very hard to organize this first time event! More information about this gathering can be found at http://www.atxpezcollectorsgathering.com 
April 30 – May 2, 2015 will bring the 17th Annual Northeast Pez Collectors Gathering in Stamford, CT. This gathering/convention is located very near the home of PEZ Candy, Inc. and the PEZ Visitors Center in Orange, CT, just off of PEZ Boulevard (yep, in December, 2014, PEZ Candy, Inc. got a road renamed after the company due to all the traffic to the Visitors Center!). All the details can be found at http://www.pezgathering.com and this event is sure to be well attended and well organized by host Richie Belyski!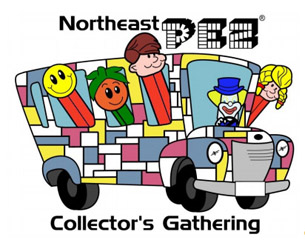 For the past 22 years, June has historically been the month for the Annual National Pez Convention in St. Louis, MO, but host John 'CoolPezMan' Devlin reports that they were unable to secured a hotel for the event and that the Marriott West had no dates available in June, 2015. So, the 23rd Annual National Pez Convention will not be taking place in 2015 and this is truly very sad, but they hope to have something worked out by 2016! We are rooting for the return of our beloved ANPC!
July 23-25, 2015 marks a milestone for Pez conventions as the Pezamania 25 convention takes place at the Holiday Inn Independence, in a suburb of Cleveland, OH. This is the longest running convention and is sure to be absolutely huge as they celebrate their 25th year of the convention and 10th year with hosts John and Linda Gliha. The hotel will fill fast for this monumental event so be sure to check out all the details at http://www.pezamania.com and book your room immediately! Without a doubt, flat Rick will make an appearance and the rounder Rick will be helping out, so we are really looking forward to attending this convention! Got Family? Yes, this convention will be like a Pez Family Reunion!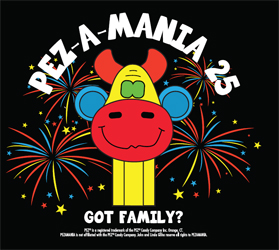 Pez on the River 2 will take place in LaCross, WI, literally in the middle of the river between Minnesota and Wisconsin. Fortunately, there is an Island with a hotel there, so we will all be able to keep our pez high and dry! The hosts Cheryl and Sandy Gardner-Ghionzoli hosted this wonderful event for the first time in 2014 and it was fabulous! For 2015, the gathering will take place September 25 and 26 and the venue will allow for more room to accommodate all the pezheads who will be attending! More information can be found at www.pezontheriver.com and don't wait to make your reservations to attend this awesome event!

Also in September, the Steel City Pez Gathering will be taking place in Pittsburgh, PA, hosted by Eric W., aka Pezburgh Punk and Brant Olbeter. More information about this gathering can be found on facebook on the Steel City Pez Gathering as the event comes closer.
Pezylvania VI will take place October 24, 2015. The first Pezylvania gathering was hosted by Ralph Riovo who passed away May 4, 2012. Dave and Sue Robison will now resume the gathering in honor of Ralph and will carry on his tradition of hosting at the Renninger's Antique Market in Kutztown, PA. More information about this gathering can be found at www.pezylvania.com 
There are a few other pez gatherings throughout the year, such as the 15th Annual Dairyville Pez Gathering August 8, 2015, hosted by Tina and Dave Gunsauls and the 3rd Annual Christmas Pez Gathering hosted by Jessica Goodsell Orozco December 5, 2015. These are privately hosted at the homes of pez collectors and are generally smaller and by invitation only. These gatherings are great favorites among many collectors and are always much talked about events!
Whew, that is a bunch of conventions and gatherings to look forward to, some great new pez on the horizon and who knows what else the future might hold with a new Pezident at PEZ Candy, Inc.
That is all the news for now! Happy Pezzing!
All the best,
Chris Jordan
www.pezcollectors.com