December 2018 PCS Newsletter
It has been a fabulous year for pez collectors! There have been many new Pez releases worldwide and we have most of them still available in the Pez Collectors Store. The influx of Funko POP!+PEZ has further promoted the hobby and brought many new collectors to our wonderful obsession! As good as 2018 has been, 2019 promises to be just as good and even better! We have news and new pez that should make everyone's day merry and bright!
The Christmas Tree Pez in tube is available now in the Pez Collectors Store. The Christmas Tree is a great addition to the Christmas Holiday pez collection and it comes in tube with rolls of pez candy including Sugar Cookie flavor candy! Of course, we also have the new Christmas Brown Nose Reindeer, Snowglobe on a green stem and Red Elf with Green trim available in the Pez Collectors Store!

The pez for 2019 Valentine's Day have arrived. The assortment includes a new pink stem, pink face Lady Bug with heart shaped spots on her back, a red crystal forward facing Heart with a happy funny face on a footed stem, the Kissing Emoji pez, and the Love emoji whose heart shaped eyes are orange-red instead of bright red.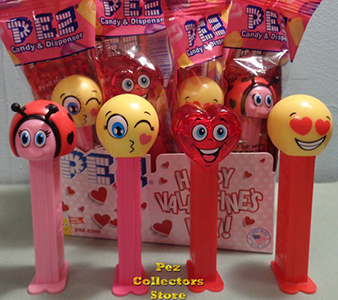 We are offering the Lady Bug and the new red crystal heart separately or the full assortment set. Each Valentine's Day dispenser comes with a roll of Cotton Candy Flavored pez! You can also purchase a pack of 6 rolls of Cotton Candy Flavored Pez in the Pez Collectors Store!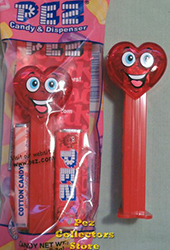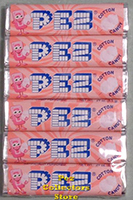 There is also a new Valentine's Day Twin pack that has a heart shaped window with the red crystal happy funny face Valentine pez and a pink crystal silly face Valentine pez, both on footed stems. We are offering the pair in the twin pack with 6 rolls of Cotton Candy Flavored pez or loose for those who prefer to save on shipping!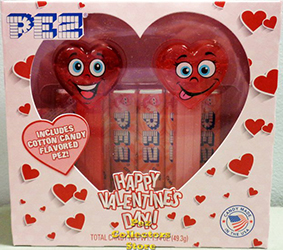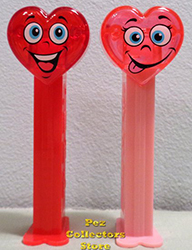 The 2018 Wawa Tanker truck is available now in the Pez Collectors Store. The basic Wawa logo with the flying goose is featured on the side of the red tanker. It comes mint on a card that features a picture of the back end of a generic tanker truck on a highway.
Cheeky Chocolate has joined her Shopkin friends Cupcake Queen, Apple Blossom, Strawberry Kiss and Kookie Cookie. This cute dispenser looks like a partially unwrapped chocolate bar and each chocolate square has a little heart shape on it. The detail on this dispenser is great!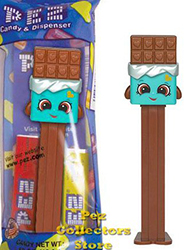 How to Train Your Dragon pez Hiccup and Toothless are available now in the Pez Collectors Store. These are from Europe and are available loose. We do expect them to be released in the USA in mid-January, and we expect they will probably be the same, but the European releases are available now!
We are excited about the new European Super Wings Pez assortment on their way. Super Wings is an animated TV series featuring Jett, a red and white male jet plane who delivers packages to kids around the world, Dizzy, a pink and white female helicopter who rescues the people in need of her assistance, and Donnie, a clumsy male yellow and blue plane who makes or repairs things using his handy tool kit. These three new pez should be really cute! These are shipping to us now and we will have them available just as soon as possible.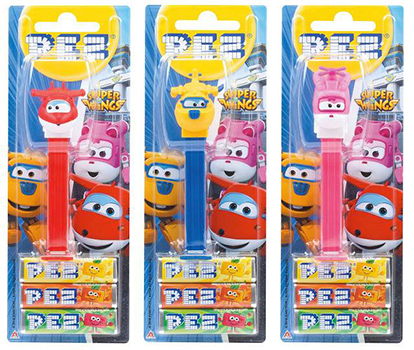 Fireman Sam and Jupiter are also being released in Europe and have been ordered. Fireman Sam is a British animated children's series about a firefighter and his friends in Pontpandy, a rural Welsh village. Fireman Sam and Jupiter the Firetruck pez are scheduled to be released by January, though they have already begun appearing in a few stores in Europe. We have an order placed and will have these in stock as soon as possible!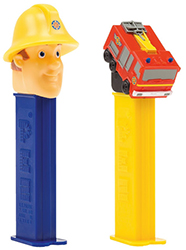 In 2019, Europe will be getting several of the same things that the USA is getting, though the release timelines are not very specific at this time. In the second quarter, Europe expects to release Pokemon, Pets 2, Hello Kitty Mermaid, Pezmojis and Toy Story 4. During the third quarter, Angry Birds 2 and LOL Surprise are scheduled. In the fourth quarter, new versions of Peppa Pig and George, a new character Zuma, the water rescue chocolate Labrador pup, will join Paw Patrol, and Frozen 2 will be released. We will have more details available as soon as possible!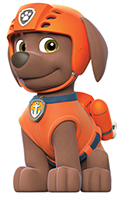 We have seen pictures of a new promotional pez for Walmart. This dispenser is very unusual - it is a 6 sided Hexagonal shaped dispenser designed to look like a pickup tower. Original information suggested that these would be given away randomly as customers picked up their orders at the pickup tower, but it is possible that there will be other channels of distribution as well, so keep watching!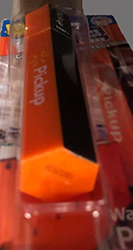 We have some very exciting news about new Funko POP!+PEZ available now from the Pez Collectors Store! The Exclusive Funko Pez Pal POP!+PEZ series includes Boy with Blue Cap, and the chase version with Red Cap, the Fireman with a Red Helmet, and the chase version with a Yellow Helmet, and the Policeman with Blue Cap, and the chase version with a Black Cap. The Pez Pal Boy with Cap, Boy with Cap Chase, Fireman, and Fireman Chase Funko Exclusive POP!+PEZ are available now in the Pez Collectors Store!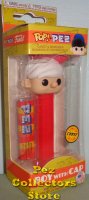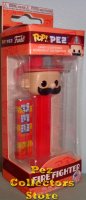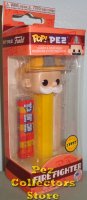 The Policeman and Policeman Chase are expected to arrive soon.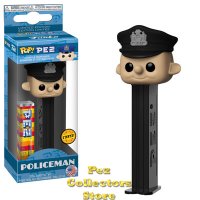 We have added Funko POP!+PEZ Crystal Clear Protector Boxes to the Pez Collectors Store. These crystal clear protector boxes are perfect for displaying your special Funko POP!+PEZ while protecting an autograph, a special sticker or just protecting the packaging box from damage. These are made of high clarity PET in a heavy duty 12 mil thickness. The box fits the POP!+PEZ box perfectly with a little extra space at the top to avoid any damage to the tab. They ship flat for convenient storage and snap into shape with interlocking bottom tabs.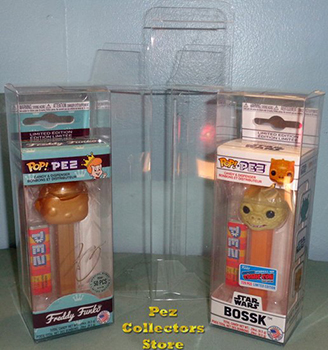 The BBC's Doctor Who POP!+PEZ includes the Fourth Doctor, the Tenth Doctor, the Eleventh Doctor and the Thirteenth Doctor. These regenerated Doctors are easily recognized by Doctor Who fans and are wonderful additions!
The Eleventh Doctor is currently in short supply, so it is sold only as part of the set of 4, while the Fourth Doctor, the Tenth Doctor, and the Thirteenth Doctor can be purchased in the set of 4 or can also be purchased separately.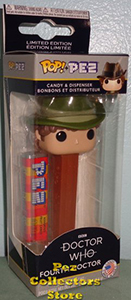 Cap'n Crunch on a blue stem is in stock in the Pez Collectors Store. This great Quaker Oats Cereal mascot looks fabulous on blue!
Hanna-Barbera POP!+PEZ Huckleberry Hound in blue version (sorry, the red chase version already sold out), Snagglepuss, Secret Squirrel and Morocco Mole are also available now in the Pez Collectors Store! Yogi Bear and his chase version are expected to be added to our inventory in mid-December and Grape Ape will be added in early January.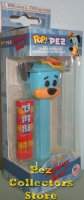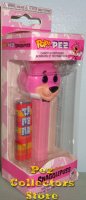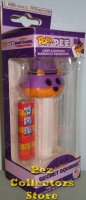 Star Wars Greedo, Jawa and Tusken Raider POP!+PEZ are also in stock now in the Pez Collectors Store!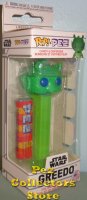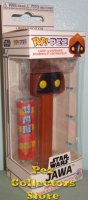 In December, we are expecting some of the Nightmare Before Christmas POP!+PEZ. Jack Skellington, Vampire Teddy, Glow In the Dark Oogie Boogie, Pumpkin King and Sally are expected by mid-December, but arrival dates can change at any time. Be sure to subscribe to our Funko POP!+PEZ Notification email list to be among the first to learn when we receive new releases!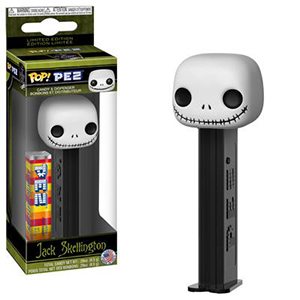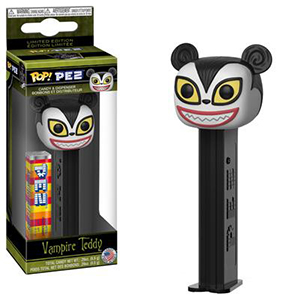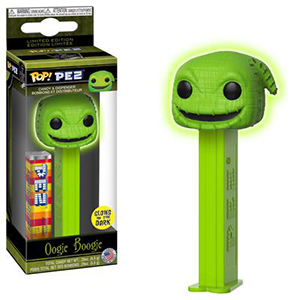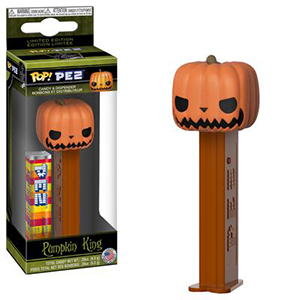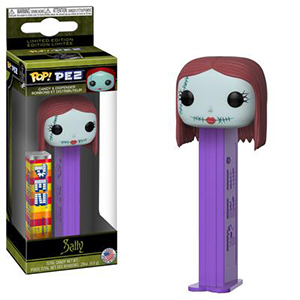 The 6th Annual 2018 Christmas Pez Gathering will begin tonight with dinner and will continue through tomorrow night. We are excited to join hosts Jessica and Juan Orozco for this pez gathering event! Please note, orders placed in the Pez Collectors Store at this time will be shipped on Monday, December 3 while we attend this fabulous gathering! Hoping to see you here!
Be sure to visit the Pez Collectors Store to setup or update your wish list! This feature of our website allows you to log in to your account, then create or update your Wish List based on items you would like to have from the Pez Collectors Store. You can also add notes to indicate which items you want the most! You can then email your wish list to friends and family to make their gift giving simple and to assure that you will get things you really want.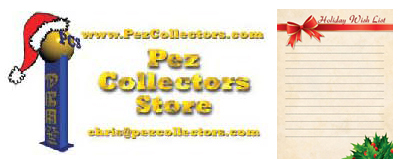 That's all the news for this month. May your days be merry and bright! Happy Pezzing!
All the best,
Chris Jordan
www.pezcollectors.com