December 2013 Newsletter
Merry Christmas! Happy Hanukah! Happy Holidays! Whatever you may be celebrating, you can be happy about the newest pez that are available now! Be sure to use the Wish List in the Pez Collectors Store and send it to your friends and family who might be wondering which pez you need to add to your collection! With all the new releases, there are bound to be pez or display cases in all price ranges that will be welcome!
The Presidents Volumes 4 and 5 have been great sellers since they arrived in the Pez Collectors Store!  Volume 4 begins with Abraham Lincoln and ends with Ulysses S. Grant while Volume 5 begins with Chester Arthur and ends with Benjamin Harrison. We offer the presidents sets either in box or loose for those who would prefer to display them loose and save on shipping costs.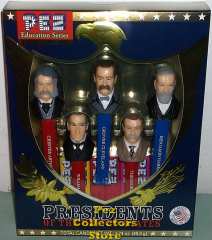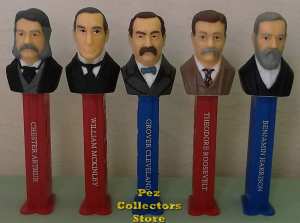 Sumsi Bee and Viktor Cheese Eater Mouse have made their way to the Pez Collectors Store from World Savings Day in Austria. These great promotional pez are extra special since they are completely different molds specific to the mascots of the banks in Austria. We have plenty of Sumsi Bees, but only a few Viktor Cheese Eater mice pez, so hurry if you want to get one!
Another promotional truck has been released by Wawa. This year, the truck is labeled as the 2013 edition and the Wawa logo on a red sticker is on a red trailer, quite different than the black and yellow color combinations for the previous Wawa truck! We have plenty in stock!
The revised Tweety pez with brown hair and a thinner face has arrived from Europe. Likewise, the Smiling Sid from Ice Age 4 from Europe is available now. These are great new mold variations, making these two dispensers completely new!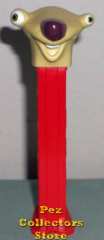 The new snowman pez is just as cute as can be. He looks quite jolly with his little red cheeks and red polk-a-dot scarf. This snowman is available now, mint in bag!
Pez produced an exclusive Christmas boxed gift set featuring Santa and the Holiday Bear in a Happy Holidays package with a Christmas tree, a starry blue sky and presents under the tree. This boxed set is a very unique package!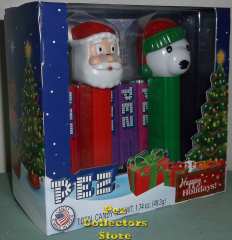 While Christmas and New Years are still in the future, we have Valentines 2014 pez available in the Pez Collectors Store. Each year, Pez produces a couples boxed set. Mickey and Minnie Friends Forever have been brought back for 2014 and a new boxed set featuring Dory and Nemo has been released for Valentine's Day 2014. These should arrive on Dec. 2 or 3rd!
Not completely unexpected, a Walmart Exclusive Hobbit pez set has been released with the Goblin King in place of Dwalin the Dwarf seen in regular gift sets. So far, there are none in stock in any Walmart stores in a 150 mile radius of us, so at this time we don't have these sets in the Pez Collectors Store, but you might watch your Walmart stores if you want to pick up this extra set with one new character.
We are looking forward to the new Hello Kitty Assortment scheduled to begin shipping in January. This set will include Hello Kitty with red bow, My Melody, Full Body Hello Kitty with Heart, Full Body Hello Kitty with red overalls and two new characters – Badtz-Maru (a penguin with spiky hair) and Keroppi the frog. These will be in stock just as soon as they are released by Pez USA!
Australia seems to be hitting the jackpot first with the release of Emoticon pez. These are similar to the Funky Face pez with different faces representing different moods or emotions. At this time, the emoticon pez are strictly an Australian release, but they could be released in later months in Europe. No word yet on whether they will be released in the USA.
We shared the expected releases from Pez USA for 2014 a couple of months ago in the Pez Collectors Store newsletter. We now have some glimpses of what is expected to be released by Pez International in 2014, though the full catalog will not be released until the end of January.
We have expected for a while that the three revised Disney Princesses Ariel, Belle and Snow White should be released in early 2014. There is still no word on whether these will be released in the USA though if they are, they will likely be 'flowed' into the Disney Princess assortments making them hard to find. We have ordered these and will get them in stock as soon as they are released.
There are strong suggestions by Pez International that the Disney Planes will be released in Europe as well as in the USA. We know that in June the USA will be releasing a new Mater, new Dusty and a new El Chupacabra.  We don't anticipate that there will be any differences between what we get in the USA and those released in Europe, except perhaps the listing of the country of manufacture possibly being absent on the European releases.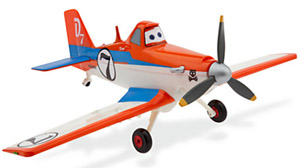 There is a suggestion by Pez International that there may be some pez produced to go with the new Rio 2 movie which is scheduled to be released in theaters April 11, 2014. There is nothing certain as to when the pez might be released or what characters might be included and there is no word of release in the USA.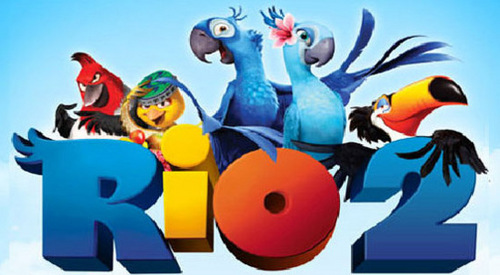 We know that in July the USA is releasing a Disney Jr. Assortment that will include Sofia the First, a new Minnie from Minnie's Bow-tique, and Jake and Skully from Jake and the Neverland Pirates. It could be that we are seeing a sneak preview of the Minnie in the photos posted at PEZ International on Take your Pez to Work Day! Which will it be? Maybe both?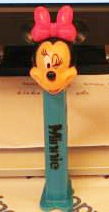 How about this blue Ironman that was posted in another Take your Pez To Work Day image from Pez International! The Pez Marvel assortment is scheduled to be released in the USA in March with a new Captain America with a dark blue mask on a red stem. This new Captain America is in time for the new Winter Soldier movie due out in April, but will a blue ironman be included in this set? Will this be just a European release or is it just a test piece that someone at PEZ International has on their desk? We don't know the answer, but it it cool!
By February, we should have a lot more information about what new pez are being released in the European market, but in the meantime it is fun to speculate!
If you're not sure what might be the perfect gift for a Pez collector who always seems to have all the newest pez, be sure to check out our pez accessories for earrings, bill folds and pezzy purses!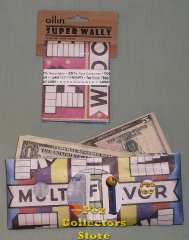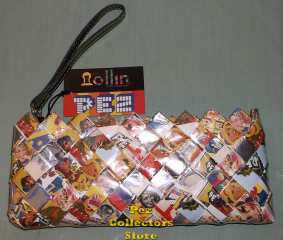 This month we are offering a 10% off special on our Pez Wall Display cases – both covered and without cover. Buying two at a time is a huge savings because the price for shipping is the same for a bonus pack of two as for one display since they ship at an oversize rate.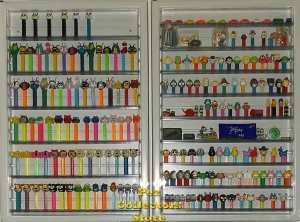 Wishing all of our pezzy customers a very merry Christmas and Happy Holidays! May all of your pezzy wishes come true!
Happy Pezzing!
All the best,
Chris Jordan
www.pezcollectors.com