December 2011 Newsletter
It is the end of the year and the 2011 Pez releases have been received. What a great year it has been! We know which US pez to expect for 2012 as highlighted in last month's Pez Collectors Store Newsletter, but we are still waiting to see what European Pez will be released in the coming year. Meanwhile, the Holiday Season is upon us and Pez is a great way to celebrate the joy of the season. We know that many of our subscribers are Pez collectors, but this is the time of year when we begin thinking of gifts for others. Whether your friends and family are Pez collectors or not, nothing warms the heart and hearth like Pez. There are so many to choose from that you're sure to find a perfect gift for everyone on your list this year in the Pez Collectors Store!
Holiday Pez are classic stocking stuffers. This year, Santa, his Reindeer, the Snowman and the Christmas Bear will find their way into the stockings of children, giving pleasure on Christmas morning. I can't begin to count all of the pez collectors who began collecting pez because of the holiday pez they received. Who knows how many Christmas will become part of a new pez collection?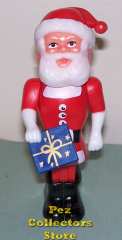 You needn't be limited to the traditional Christmas pez – kids young and old love Phineas and Ferb, Star Wars, Ben Ten, Mario Bros. Nintendo, Mr. Men, and the Simpsons!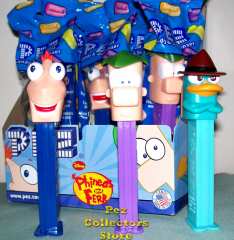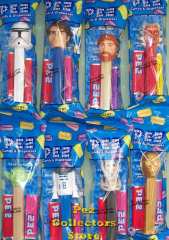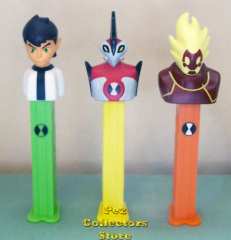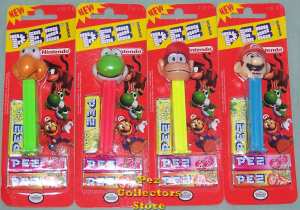 This year's Superhero pez include favorites such as Batman, Superman, Green Lantern, Spiderman, Thor, Captain America, Hulk, Wolverine and Iron Man. These are perfect for the comic book fan or Super Hero lover!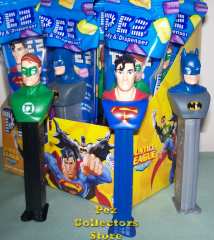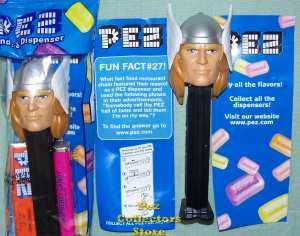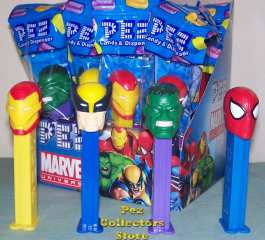 Youngsters love Bob the Builder, Winnie the Pooh, Mickey and Friends, Toy Story and Handy Manny! Disney Princesses, Disney Fairies, the Littlest Pet Shop and Hello Kitty are very popular for the girls. Boys really will have fun with the large pull and go NASCAR cars or the new detachable pull and go Disney cars.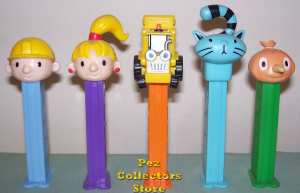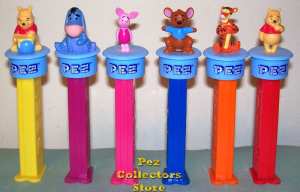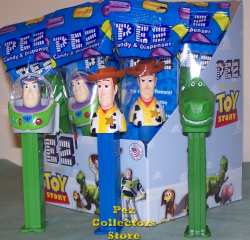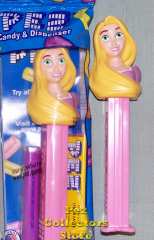 Bring back memories of great cartoons with characters such as MGM Tom and Jerry, Warner Brothers Looney Tunes, Flintstones, Garfield, Peanuts, the Muppets or Sesame Street pez. The Pez Collectors Store has a great selection of these older cartoon characters available.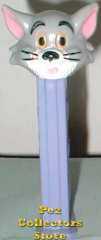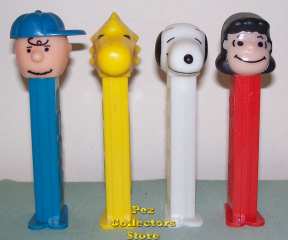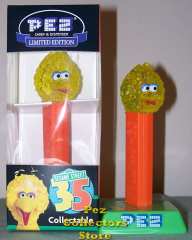 Sports enthusiasts have plenty of options with NASCAR Helmets and haulers or great college Basketballs and Footballs, or many different Major League Baseball team pez! There are even Hockey Goalie Helmet Pez from Canada.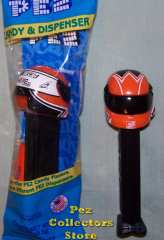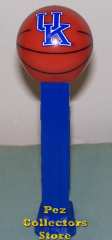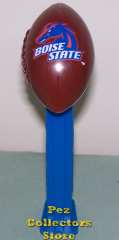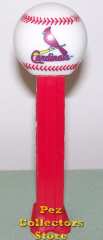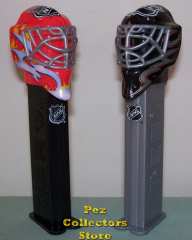 There are plenty of gift sets to choose from that are sure to be enjoyed. The Presidents Educational Series, Vol. 1, The Lord of the Rings, Snow White and the Seven Dwarfs, The Wizard of Oz, Disney Princesses, Winnie the Pooh and Friends, Handy Manny Gift Sets, Disney Cars Gift Sets, Mickey Mouse Gift tins, Thomas the Train gift tins, Hello Kitty Gift Tins, Orange County Chopper Gift Tins and Elvis Gift Tins are still available through the Pez Collectors Store.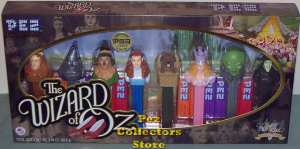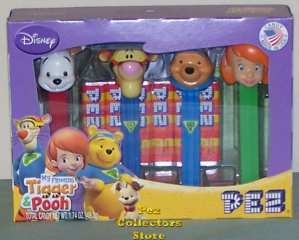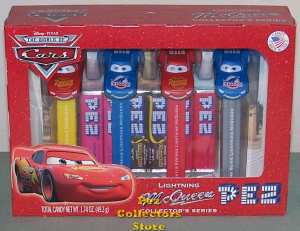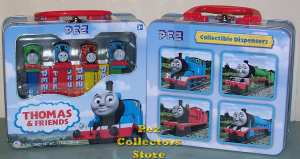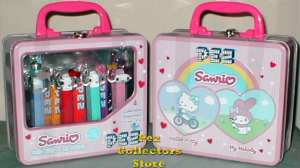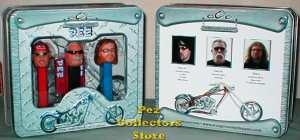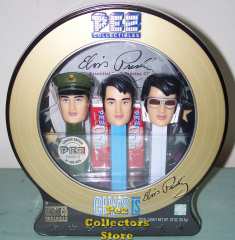 Pez Jewelry makes a perfect gift! Choose from earrings, necklaces, pins and keychains! The Pez Collectors Store offers a great variety!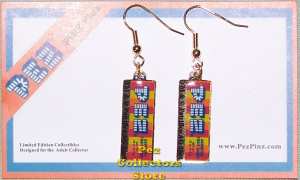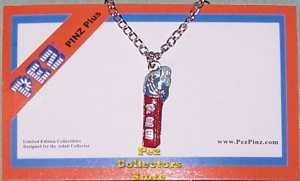 Pez Mini Puzzles are available for some quick entertainment or try out the 500 piece puzzle for hours of quite fun! Pez Floaty pens make a great unique gift for someone who always needs to do some writing. Pez Luggage Tags are great choices for someone who travels frequently.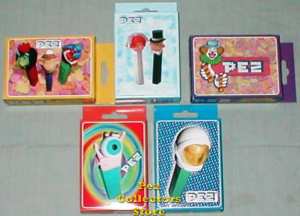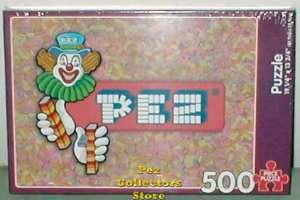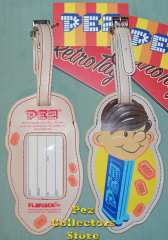 Wrap it all up with some great Pez Christmas Gift Wrap. What a cheerful way to make your gift stand out from all the rest! Pez Holiday Greeting Postcards are also a wonderful way to keep in touch and share your love of Pez with those you love!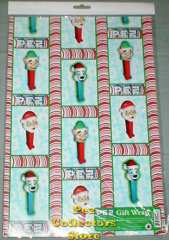 While you're shopping for those on your list, treat yourself to a special pez to add to your collection! Check out the discontinued mail order crystal pez sets or treat yourself to a Pez Space Gun, a Bolo Bear from Mexico or a Sparefroh from Austria! Perhaps a Japanese Bandai Mini Pez set would be a welcome addition! Enjoy browsing through the Pez Collectors Store and you're sure to find something for just about everyone on your shopping list this year, yourself included!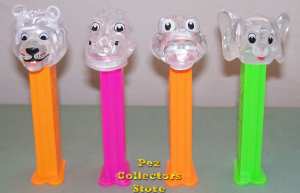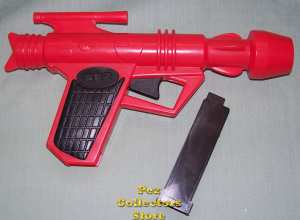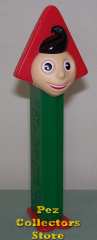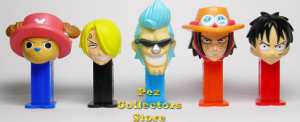 Happy Pezzing!
All the best,
Chris Jordan
www.pezcollectors.com