December 2010 Newsletter
November is rapidly coming to a close, the turkey and stuffing and extra pumpkin pie leftovers are about gone and we begin to turn our sights to December, the holidays and the new year! Be sure to work on your Pez Collectors Store Wishlist and email it to all of your friends and family who are asking you what you want. You can make their shopping easy and be sure to get the Pez you want need for your collection using the wishlist! There have been plenty of new promotional Pez and Sports Pez released in November and we have some exciting news about European Pez dispensers coming in 2011.
The Wawa promotional Pez flew into the Pez Collectors Store. Wawa is an Indian name for a Canadian goose and the goose is part of the Wawa logo. Wawa is a chain of convenience stores in Pennsylvania, New Jersey, Delaware, Maryland and Virginia. The promotional Pez rig truck for this store is a black truck with a black cab and the Gottahava Wawa logo on the sides of the trailer. Of course, we also have the new Food Lion, Red GetGo, Wegmans Tomato hauler and new red 2011 CVS promotional truck Pez, plus all of the previously released promotional Pez. These are all available now in the Pez Collectors Store.
Bottom Dollar Foods has been waiting for delivery of their promotional Pez and we will have these in stock just as soon as the shipment arrives to us after they are delivered to the Bottom Dollar Foods stores.
The University of Kentucky has a new NCAA basketball Pez with the UK logo for the Wildcats team! Ohio State University also has a new NCAA basketball Pez. These teams also have the logos on the cards, making each different!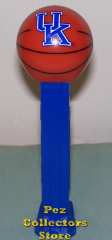 These NCAA basketball teams have joined the University of North Carolina, Syracuse University and the University of Connecticut to be among the first collegiate basketball teams to have a Pez dispenser with their logo! All of these great NCAA basketballs are available now, either mint on card with Pez candies or loose so you can save on shipping costs!


Jumping forward to Valentine's Day for 2011, we already have the new Mickey and Minnie Disney Couples Gift sets along with the new Lightning McQueen and Sally Valentine Gift sets. These Disney couples feature hearts printed on their stems and the packaging this year is quite different than the clamshell cases seen previously. The boxes have a heart shaped window and look very nice! These come to us packaged in cases with just 3 Lightning and Sally Pez couples and 9 Mickey and Minnie, so it looks like the Lightning and Sally will be harder to come by!
Also coming soon will be the two new Valentine Plush teddy bears. We ordered these from PEZ Candy, Inc., expecting to receive the two new Plush Love Teddy Bears and we received cuddle cubs on the red cards from 2 to 3 years ago, so we are waiting a while until we place another order, but we will have these cute Pink and Brown valentine bears as soon as possible!
We have received a bit of news regarding the 2011 European Pez lineup.  Pez International will be releasing the Pez Smart Dispensers which will be sold with Pez Candies for "clever minds".  The dispensers feature 'brainy' boy and 'brainy' girl characters on 5 different stems. The heads are wearing a mortar board similar to our graduation caps and the top of the head under the cap is hinged to reveal a small chamber in the top.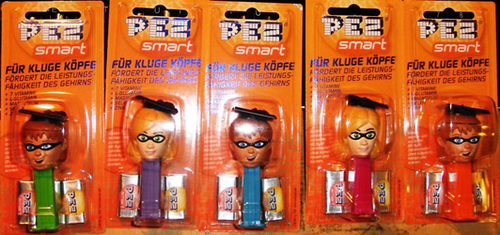 According to an article online, the Pez candies sold with these Smart dispensers will be formulated to enhance concentration and brainpower. "The sugar-free candies contain water-soluble vitamins, minerals, trace elements and L-glutamine. The candies provide the vitamins B1, B2, B3, B6 and B12, all of which are essential for various metabolic processes, for boosting the brain's ability to retain information and concentrate, and for diminishing forgetfulness. Vitamin C is included for general well-being and energy, backed up by magnesium, selenium, zinc and L-glutamine. Minerals and trace elements boost the brain's metabolism, the development of brain functions and enhance the ability to concentrate and work. The little PEZ candies contain concentrated power. Two of the mini refills that this dispenser takes (one refill contains six candies) supplies 100% of the recommended daily intake of valuable vitamins and minerals. PEZ smart contains no artificial colours or flavourings, and it's also sugar-free and contains xylitol for strong teeth."
These are some pretty hefty claims that I am not sure would get past FDA regulations in the USA, but I think I could use some of these vitamins sometimes! These are scheduled for release through pharmacies or drug stores in Europe in Spring, 2011. Meanwhile, these were seen in an eBay auction, but the seller received them as an advanced gift and the dispensers and vitamins have not been officially released at this time.
We have heard that there will be a new European Click-n-Play set made with Mr. Men characters. The European Click-n-Play Pez dispensers made their debut with the Winnie the Pooh set and the concept is being continued for Mr. Men, but we don't know which or how many characters might be included in this set. Mr. Bounce, Mr. Bump,  Mr. Grumpy, Mr. Happy, Mr. Lazy, Mr. Messy, Mr. Nervous, Mr. Noisy, Mr. Pernickety, Mr. Quiet,  Mr. Rude, Mr. Scatterbrain, Mr. Small,  Mr. Nosey, Mr. Strong, Mr. Stubborn, Mr. Tickle? Any or all or many others are possibilities! Since these will be in the Click-n-Play style, they will be something other than the 'emoticons' on the ball mold, but who knows how many will be in the first set or how many new additions could be added to future sets! To the best of our knowledge, these will be European only releases.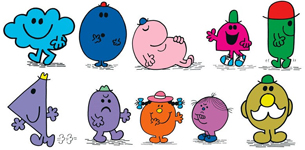 Also coming out in Europe will be the Littlest Pet Shop Pez set, or so we are told. Again, we don't have any idea how many or which characters are going to be included in the set, but there are many different ones that Hasbro and Pez might choose from!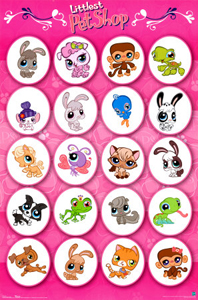 We have also heard about a Hello Kitty "Skull" Pez. I am not sure if that might be a plush or if it will be a regular dispenser. For that matter, I am not even sure what Hello Kitty character that might be, but I am guessing it could be Kuromi. We do know that Keroppi the Frog is scheduled to be released in the USA as a plush Pez dispenser, but we shall have to wait until more news is officially released to know for sure!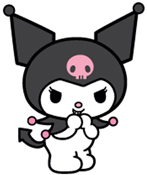 Back on the USA side, we will have new dispensers to look forward to in 2011. We gave a rundown of the lineup back in our July 2010 Pez Collectors Store Newsletter, but a few additional Sports Pez have been added to the release schedule.  February should bring 5 new Major League Baseball teams – the Houston Astros, Los Angeles Angels, the Cincinnati Reds, Colorado Rockies and the Texas Rangers. See, I told you last month that the Rangers would be wishing they had a MLB Pez Dispenser! But, they will still have a ways to go to catch Philadelphia, since the Phillies also have a team mascot baseball. We are showing a few of the possible logos for these teams, but we don't have photos yet of the upcoming Pez dispensers, so we don't know what the logos on the Pez Baseballs will look like.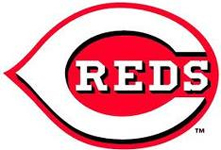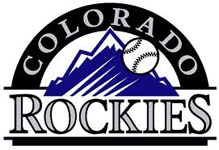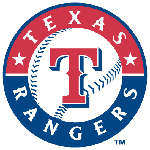 The Boston Red Sox have figured this out there might be something to having a Pez with a mascot logo and so a "Wally" logo Pez is also scheduled for release in February, along with a new Dodgers logo. We are guessing that this will be the logo that was expected for 2010, but it has not been released yet. We are also still waiting to see the new SL Cardinals logo and the new New York Mets logos which were also shown as 2010 releases.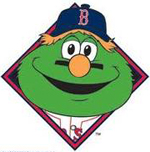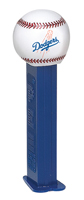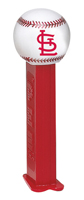 The sports teams won't quit there – there will also be two new NCAA football Pez released – one for Texas A & M and one for Texas Tech. Again, we are showing some team logos, but we don't know what logo will be used on the new football pez.
Thomas and Friends Toby train #7 Pez will be released as part of the Thomas the Train set, but we expect these will be mixed with Thomas, James and Percy in the sets. Gordon and Henry are supposed to be available only in the Gift Tin sets, but we have seen that marketing strategy changed by Pez Co before, so we will just have to wait and see what comes out in February.
Since we are already talking about Pez for 2011, be sure to mark your calendar for the 2011 Kansas City PezHead Gathering scheduled on Friday and Saturday of Memorial Day weekend, May 27th & 28th, 2011! Plan now to attend this fun filled PezHead Gathering! We are working on updating the website and planning all the pezzy activities that make getting together with other Pez Collectors so much fun! We can't wait to see you in Kansas City!
The Pez Collectors Store would like to wish everyone the happiest of Holidays in the month of December and we look forward to bringing you more news and more Pez in the new year!
Happy Pezzing!
Chris Jordan
www.pezcollectors.com