August 2020 PCS Newsletter
New items have been arriving throughout the month of July – brand new pez as well as some new test pieces, older, quasi-vintage and vintage pez inventory. Click on the All Products category link on the left sidebar of the Pez Collectors Store and sort by date added – new to old, to see all of our newest listings!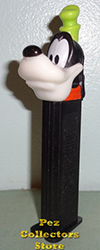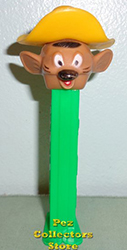 Eevee has joined Pikachu, Bulbasaur, Charmander and Squirtel in the Pokemon assortment. Eevee is in stock now in the Pez Collectors Store!
The USA Panda Pez pair is in stock in the Pez Collectors Store. The boy and girl panda pez are the same as those released in Europe earlier, but the USA versions come with USA Pez candy packs. Of course we have them available on card or loose for those who prefer to save on shipping!
Nintendo Luigi is due to begin shipping August 1 in assortments and also in the twin pack pairs. We expect to receive them within a week or so.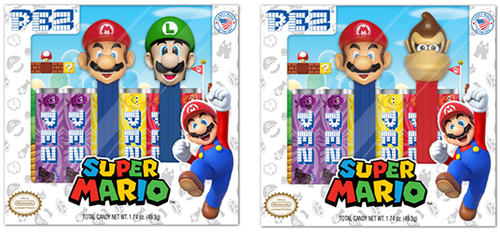 Europe has released a new Bride and Groom pez set. The red headed Bride has a new, longer hairstyle and the Groom has no hatband on his top hat. With a nod to the LGBT community, Pez International is offering the Bride and Groom in twin pack boxed sets – with a Bride and Groom, with two Grooms or with two Brides! The new pez are shipping to us now and we expect our shipment to arrive within a few weeks! The new Bride and Groom will be available loose and ready to display! We will offer them in the same variety of combinations!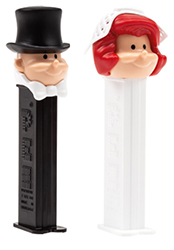 The limited edition PAMP Suisse Summer Ducky with Silver Pez Candies sets are shipping to us now and we expect them to be in stock within a few weeks. Only 3000 of these sets were produced and each comes with the certificate of authenticity. This boxed set includes the Rubber Ducky pez and a plastic capsule with 6 separate 5 gram .9999 fine silver pez candy bricks, each engraved with a rubber duck and the PAMP lettering on one side and the classic PEZ logo on the other side. The packaging has been redesigned so that the silver candies won't fall out during shipping which was a bit of a problem with the Snowman Pez sets. These look great and are a lot of fun!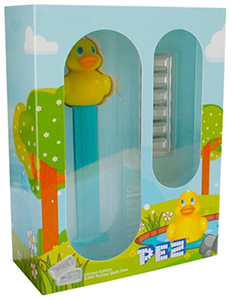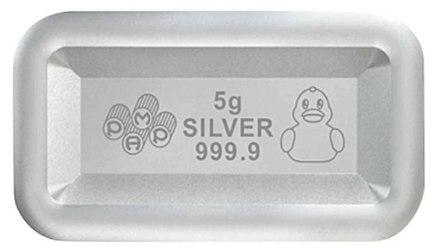 The PAMP Suisse Pez Boxed sets are expected to continue with a Gingerbread man Pez in time for Christmas – we will be getting these in stock as well when they are available, but by then the Rubber Ducky pez will be long gone so don't wait!
August 1 was the first scheduled shipping date for LOL Surprise Series 2 Pez and our order has been in for quite some time. We were notified by Pez Candy, Inc. that the shipping dates for the Series 2 LOL has been pushed out until October 1 for carded and November 1 for polybag, so we expect to have these later than originally planned.
Venom is scheduled to begin flowing in to the Marvel Assortment beginning September 1 and we will have Venom in stock just as soon as possible.

Mandalorian and The Child (aka Baby Yoda) Pez Twin packs will begin shipping from Pez Candy September 1. We have these ordered and will have them available as soon as they arrive!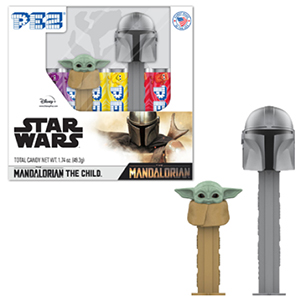 Blue's Clues Blue and Magenta will be added to the Nick Jr. Pez Assortment beginning September 1. These two new Blue's Clues pez will also be available in a twin pack.
Mickey and Minnie Holiday Pez twin packs are also scheduled to begin shipping September 1. Mickey and Minnie wearing cute Santa hats come in a twin pack with great Christmas holiday graphics!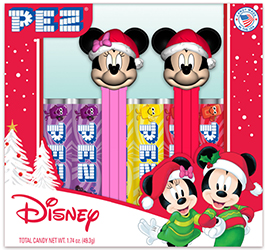 A new Santa pez will be added to the Christmas Assortment this year and a new white Polar Bear with a red stocking cap trimmed in green will be available in the Christmas Tubes. These are scheduled to begin shipping September 1 as well.


Pez is offering a new candy tin with an exclusive Pez Boy with a light blue stem and cap. The front of the tin features a VW Van Delivery truck with the Pez Girl and Candy Delivery on the side of the van. The tins and the exclusive dispenser are must haves and they come with over 50 rolls of Pez Candy in Strawberry, Cherry, Raspberry, Grape, Lemon and Orange flavors! We expect to have these in stock in September!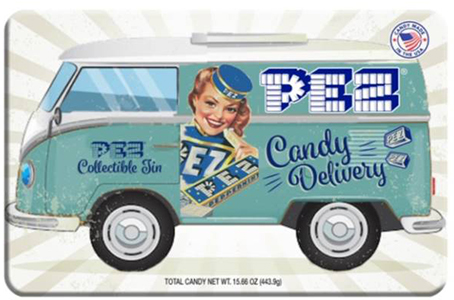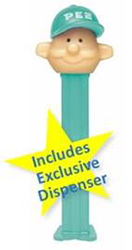 Pez International has announced that an Orange Flamingo Pez will be coming soon, to be packaged with Mango flavored candy, so he is being called a Flamango! Limited edition orange Flamango pez will come on black and on green stems and may also be available in the USA! No word yet on when these will be available, but rest assured we will get them in stock in the Pez Collectors Store!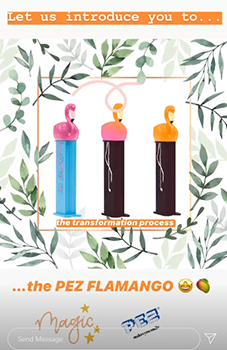 We added a few limited edition exclusive POP! PEZ in the Pez Collectors Store. The limited edition (1500 pieces) Hanna Barbera Breezly Sneezly Lippy Hardy Touche Muttley POP PEZ bundle, the DC Super Hero Green Arrow, Green Lantern, Lex Luthor, and Hawkman POP!+PEZ bundle, and the Darkwing Duck, Negaduck and Launchpad McQuack Bundle are available now, along with the 2020 Spring Convention exclusive Masters of the Universe Tri-Klops and Stinkor.
We also have a few of the Redhead PEZ Girl POP! Exclusives available.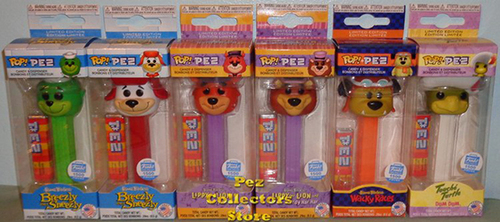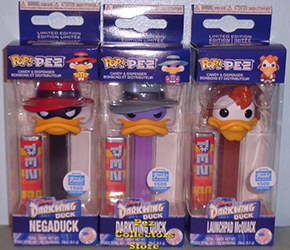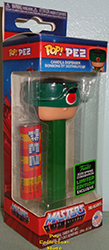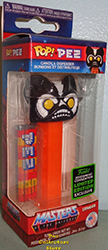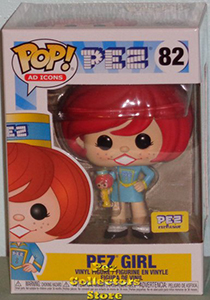 Funko announced a new set of exclusive Hocus Pocus POP PEZ coming in September. Hocus Pocus Winifred, Mary and Sarah Sanderson will be in stock just as soon as they are released!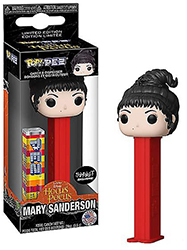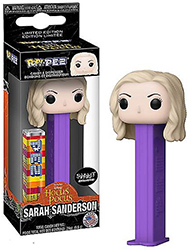 The 2020 PezHead of the Year was announced at the Virtual Pez Convention – Summer Edition Zoom Meeting. Longtime collector Brian Trauman holds the title for 2020 and he truly deserves the honor! If you are not familiar with Brian Trauman, his extremely informative videos can be viewed through the Pez Through The Ages Facebook group and on YouTube. Brian provides excellent information about different variations, which versions are common and which are difficult to find, and interesting history and details behind various pez releases from the early years through current modern releases! Since the announcement was done online, we look forward to his receiving the PHOTY package and the unboxing that will go along with receiving his Golden Gonzo and the perpetual traveling plaque. Meanwhile, this is a reproduction of the PHOTY award plaque to date! Join me in extending a hearty congratulations to Brian Trauman, PHOTY 2020!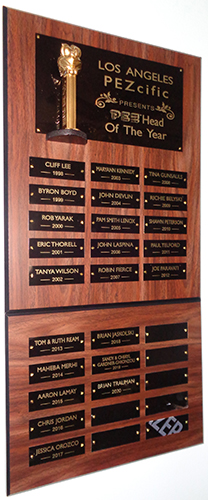 Ordinarily, we would have been just returning from Cleveland, having had a wonderful time with around 500 other pez collectors at the Pezamania Pez Convention. Like other conventions this year, hosts Rick and Sue Marlowe had to make a tough decision and canceled the convention. I know it broke their hearts to do so and we all look forward to next year when we can all get together again.
Pezylvania Pez convention has regretfully announced that the 2020 Pezylvania convention planned for October 10, 2020 has been canceled due to concerns regarding COVID-19 and they announced the new date for Pezylvania 11 as October 16, 2021. We commend the hosts, Suzanne and David Robison, on their difficult choice and ultimate decision to safeguard the pez collecting community by canceling until next year.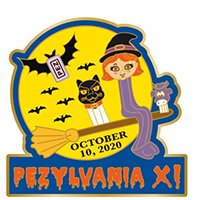 Undeterred by COVID-19 concerns, Pez on the River is still scheduled for September 10 – 12, 2020 in Winona, MN. Hosts Sandy and Cheryl Ghionzoli-Gardner have been working very hard at arranging convention events to allow for social distancing and to try to ensure the safety of participants. Registration is still open for those who would like to attend. Please continue to communicate with the hosts if you plan to attend as they monitor and adapt to the situation.

As much as I would like to get together with my fellow collectors, my friends, and my customers, I believe at this stage of the pandemic, it would be irresponsible for me to attending a large social gathering with many people from all over the country. The most prudent course of action for the safety of my fellow collectors, me, my family and the Pez Collectors Store, will be to hold off on attending any conventions or gatherings in person for the time being. I truly look forward to next year and can't wait until I can see you all again in person!
Meanwhile, it has been great to have a chance to catch up with fellow pez collectors through the Virtual Pez Conventions hosted by Morgan Rhinehart and Landon Proctor. They will be hosting more virtual pez conventions in the future, and it is a great opportunity to get to know fellow collectors from the convenience and safety of your home! Even as we socially distance and take precautions, opportunities to interact with other collectors are available and we will provide more information as new events are announced!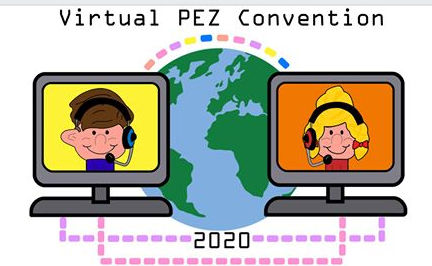 That's all the news for now! Happy Pezzing!
All the best,
Chris Jordan
www.pezcollectors.com