August 2012 Newsletter
August already! The summer has been flying by and it is time for the MNPezCon, Hot Wheels Pull and Go cars should be shipping from Pez Co now and there is a new unannounced release scheduled to begin shipping from Pez Co in the middle of August. We have added some new items to the Pez Collectors Store this month. And, the gift sets are coming in September! There are lots of new pez to look forward to!
We have been working on adding more of the halo carded pez and more vintage and quasi vintage pez to the website and we still have lots more to go, so keep watching to see what new items are added!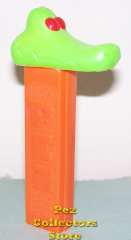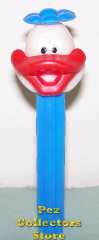 We just added some of the Auto PEZ from the 1970s and these are really cute. In the mid 1970s PEZ International released a series of plastic HO 1:72 scale cars, race cars, jeeps and trucks. The 1:72 scale Fiat 500, Mini Cooper and VW cars can be seen in Peterson's Collectors Guide to Pez on page 235. A salesman's car display kit showing different trucks, cars, race cars and jeeps is shown in Peterson's guide on page 237. The cars were manufactured in Italy by CGGC Grisoni which was an Italian producer of plastic toys in the 1970s - 1980s. The company went out of business in the mid 1980s and some of their old stock has now been found.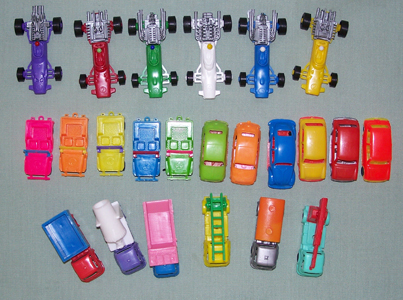 The Fiat 500, the Innocenti Mini MK2 and the VW Maggiolino have the PEZ logo molded on the bottom of the car. The cars, jeeps and trucks all come in a huge variety of colors!
The PEZ logo on the Jeeps is not as nicely covered over as it is on the race cars, so PEZ is still slightly visible. The variety of colors for these jeeps and cars is nearly endless!

The PEZ logo is not present on the trucks at all, but the 6 different style trucks - dump truck, hauler truck, tanker truck, ladder truck, hook truck and cement mixer trucks are shown in the PEZ auto salesman display. Again, there are many different colors of trucks and accessories!
There are 4 different styles of race cars numbered 1 - Ferrari, 2 - BRM, 3 - Cooper and number 4 - Lotus. These cars also come with 4 different engines and we have 6 different colors - red, blue, green, white, yellow and purple. The Race cars have the oval which used to say PEZ filled over, but you can still see the edges of the PEZ lettering.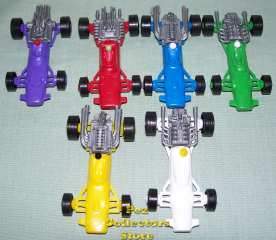 We also added some Pez paper costumes from Series B from the 1970s. These are folded so that when unfolded, the dispenser can slip in the cutout at the top and bottom and the costume is worn sort of sandwich board style. These were great premiums offered by Pez Co.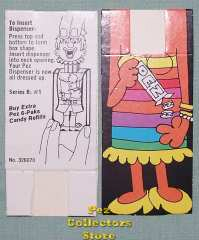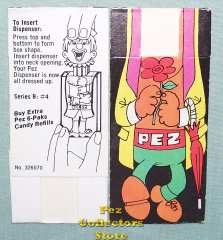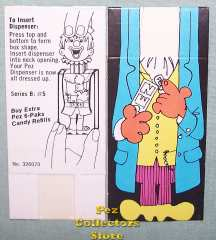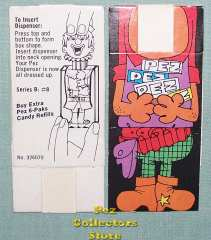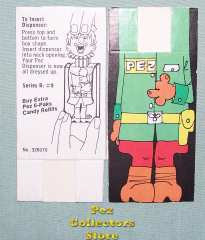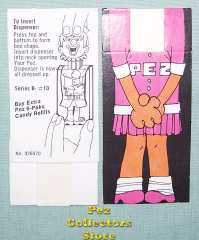 We have added some pez shoes for vintage pez to our offerings. These are the square shoes that fit vintage pez. Most vintage pez will fit in a number 2 shoe, but some will need a slightly larger number 1 shoe. These are available in either black or white.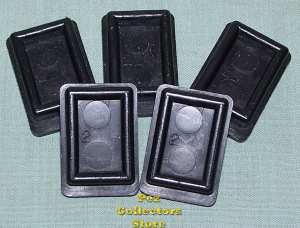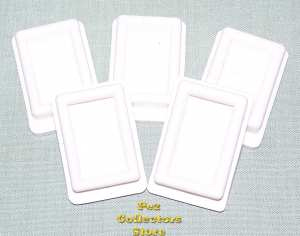 We also still have a few pairs of Make-A-Face shoes. These are the rounded toe shoes with an indent in the center that makes it look like two feet side by side.  Captain America does not come with the shoes, but it is for sale in the vintage pez section of the Pez Collectors Store!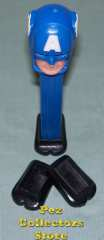 We were able to restock a few more of the 2012 ANPC convention dispensers in purple and silver and also have just a few more Jaspers. The Jasper pez is a red crystal version of Naughty Neil and these were produced to support the convention's charities as well as a couple of charity organizations in Austria. There are only 100 of each printed for each of the conventions – Gold for PezCific, Black for St. Louis ANPC and Silver for Pez-a-mania.  These won't last long and when they are gone, there won't be more!


Hot Wheels Pull 'N Go Cars should be shipping from Pez Candy beginning August 1, so we should be receiving these within a week to 10 days, depending on when they ship our order. The two dispenser cars are called Twinduction and Fast Fish. Instead of attaching to the wheel base magnetically as the Disney Cars versions, these new pull and go cars have a new mechanical twist off attachment. These dispensers are sure to be a hit among pez collectors and Hot Wheels collectors alike!

There is a new Ohio State University Brutus Buckeye mascot Pez. This is on a Football pez dispenser. It looks interesting! These are scheduled to begin shipping from Pez Co in mid-August, so we hope to have them in stock by the end of August.

Disney Cuties click 'n play pez should be arriving sometime in August from Europe. These four sweet Disney babies are just adorable!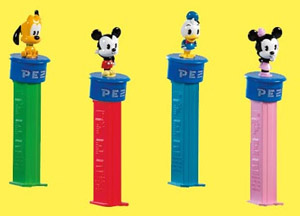 September 1 is the scheduled ship date for the pez gift sets. The Barbie gift set is in a hinged metal gift tin with a clasp at the top, shaped like a purse and it has a beaded handle for carrying. The gift tin has 4 different Barbie Pez .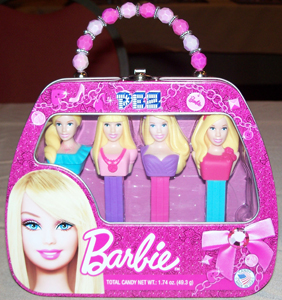 The KISS Gift Set is hot looking! There are 4 awesome dispensers depicting the members of the band – the Demon, the Starchild, the Catman and the Spaceman.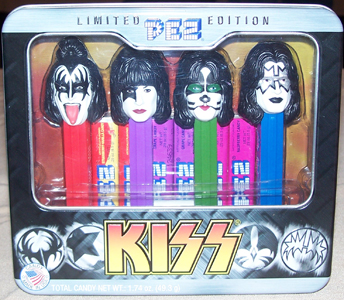 Last, but not least, the big gift set for this year will also begin shipping September 1. The Star Trek the Next Generation 25th Anniversary Pez Gift set features Jean-Luc Picard, William Riker, Beverly Crusher, Deanna Troi, Data, Worf, Geordi La Forge and, of course, the USS Enterprise!
The Pez Collectors Store is busy packing up to head north to the MNPezCon. We really hope to find some cooler temperatures than what we have been experiencing here in Missouri! Regardless of the outside temps, attending the MNPezCon is a cool thing to do! We will be leaving in the morning Wednesday, August 1 and will return on Sunday, August 5, so orders placed during that time will be shipped on Monday, August 6. We hope to see many of you there!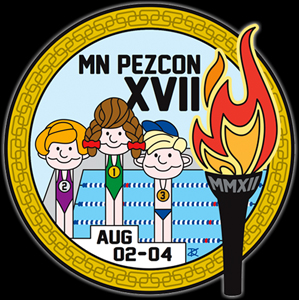 Oh, and for an update on the Political Donkey…Dan Wright made a trip to the Pez-a-mania convention in Cleveland, OH and had the donkey on display, along with several other pez that were found in the same bag which was headed for the trash until Dan saved it. The last I heard, there are negotiations underway for the Political Donkey to be displayed for a time in the PEZ Visitor Center. This is a great opportunity for collectors to view the dispenser, so I am very pleased to hear this. Dan does plan to sell it eventually, so it is hard to say where it will go after its visit at the Visitor Center, but Dan hopes to pay off some student loans with the proceeds of the sale. Hey, a college education for one piece from a bag of 'trash' from his grandfather's house isn't too shabby!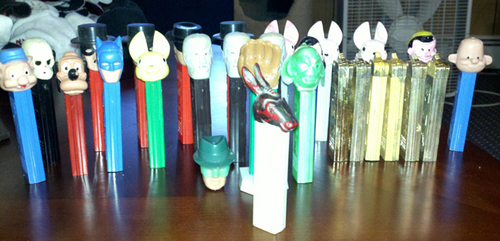 Until next month, happy pezzing!
Chris Jordan
www.pezcollectors.com