August 2011 Newsletter
Most of the country will likely agree, it's hot out there! What a wonderful opportunity to hang out inside in the cool air conditioning and play with your pez - check for variations, catalogue the ones you have and figure out which ones you're missing that you really want to add. Pez Candy does not have any major releases scheduled for August, but look out come September when the much anticipated fall releases will begin shipping from Pez Co!
The DC Justice League Batman, Green Lantern and Superman have been released and are in stock in the Pez Collectors Store now.  Combined with the new Marvel characters released, Thor and Captain America, this has been a pretty good year for new comic book Super Hero Pez!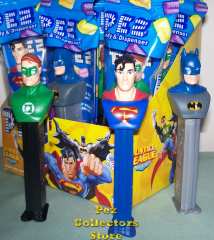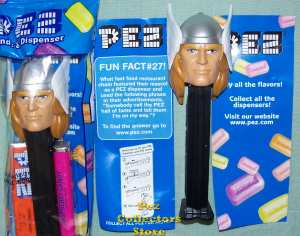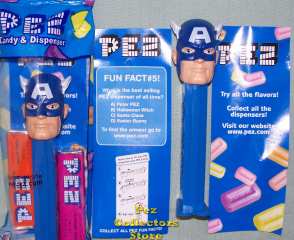 Three more NCAA Footballs are also now in stock Texas A&M, Texas Tech and Boise State University. As we do with most of the sports pez, we have these available loose and ready to display so you can save on shipping costs if you prefer to display loose, or mint on card. The Boise State University card looks a little different than the rest of the college football teams. Not only is the Boise State Broncos mascot on the card, but field is blue instead of green in honor of the field known as the Smurf-Turf!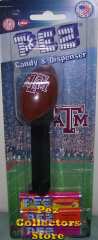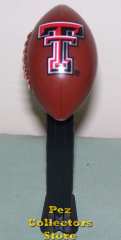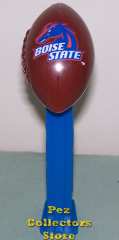 The Keroppi plush pez arrived, but we found that each case of 12 comes with only two plush Keroppi pez dispensers! However, the cards are different – they say Hello Kitty, My Melody, Keroppi on the cards! So, for now we are selling them as part of the complete set of 4 Hello Kitty Plush featuring Hello Kitty with Red Bow on Blue plush stem, Hello Kitty with Pink Bow on pink stem and My Melody. For those who keep their plush on cards and want to get 'em all, a few sets are available now in the Pez Collectors Store and we have already ordered more to refresh our stock when those are gone.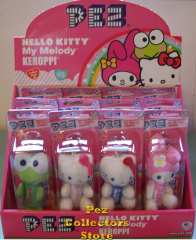 The new Halloween Witch Pez arrived and she is awesome! Sadly, we are already sold out, but will be getting more soon! I think it may have been a little early to try ordering cases of Halloween, because there were very few of the new 2011 Witch F. There were still a good number of the Glow in the Dark Witch E with bats on the stem and a lot of Pumpkin D Jack-o-Lantern Pez. I think Pez Co may be clearing out the old inventory to be replaced by Pumpkin E in 2012!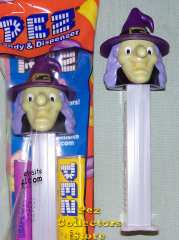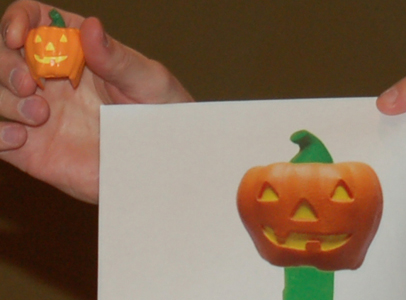 The ShopRite promotional haulers have made it out to a few ShopRite stores and we are set to have a shipment sent to us.  These stores are located only in a few states in the northeast! We will have these available through the Pez Collectors Store for collectors across the country and in other countries and it won't be long now!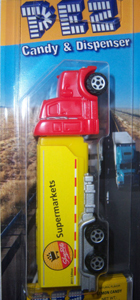 We picked up a few collections over the past couple of months and have slowly worked on adding these pez to the inventory in the Pez Collectors Store. We added quite a few sets of Japanese Mini pez and tons of different valentine hearts, some vintage pieces and many pez that we have been out of stock on for a while such as Pokemon pez sets and Pink Panther pez sets.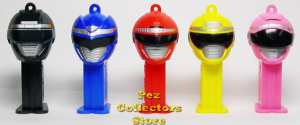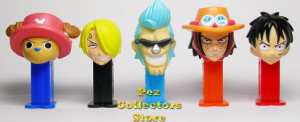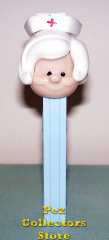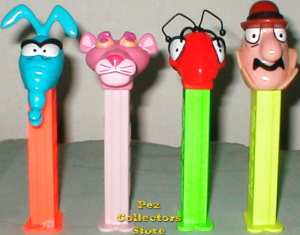 Pez Collectors frequently contact us with questions about pez, many of which we are easily able to answer and some which leave us stumped. One collector contacted us regarding a dispenser he picked up in an antique store a few years ago. The dispenser is the common Warner Brothers Bugs Bunny that was plentiful from the mid late 1990's, but this one had an added header card stapled to the top of the bag. The attached cardboard header card says "Bell Atlantic - Winback like Wild". This was a new one for us - it certainly appears to be something added after production - not by Pez Candy. I did a quick internet search and discovered that in 1997 Bell Atlantic phone company did a "Wild" promotion using the "Where the Wild things Grow" theme after they merged with NYNEX. This would have been around the time that the Bugs Bunny Pez would have been readily available in stores, so it certainly would have been easy enough for the company to purchase the Pez from a retailer and staple the header card to the top of the package. I am fairly certain that this was not a major marketing thing and that it was not done by Pez Candy. It is always interesting to see how versatile Pez dispensers can be for birthday party favors, other special events or even corporate themed give aways. If anyone has further information on this particular piece, let me know and I will pass the information on to the owner!

This is perhaps not as outstanding of a find as the mockup Softhead Robin that was shown at the St. Louis Annual National Pez Convention and is now up for bids on eBay, but it's always cool to find things that give more information and history about the hobby. The Robin softhead was never actually produced but did appear in ads. Interestingly, by the time the orders were being placed for production of the softheads, only Batman, Batgirl (sometimes called Catwoman), Joker and Penguin plus Wonderwoman were discussed according to the letters in the appendix of David Welch's Collecting Pez book.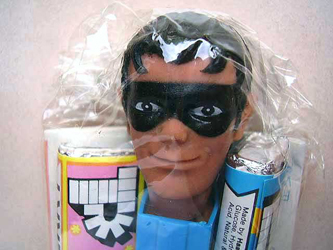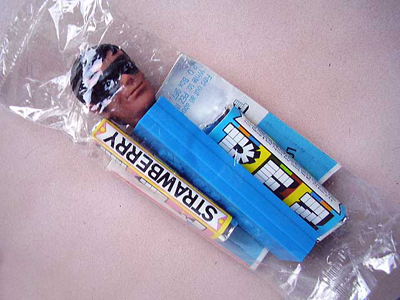 Moving on to what we can expect next month, the September Pez release lineup is going to be outstanding! The Lord of the Rings gift set, Disney Pull-n-Go Cars 2 Mater and Lightning McQueen Click-n-Play dispensers,  and the Phineas and Ferb set will be released. The 8 new Walmart Trucks are also scheduled for release to the Walmart stores about this time, too!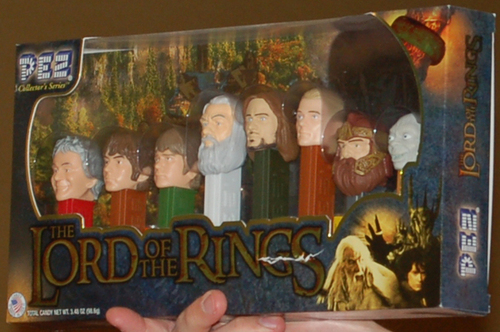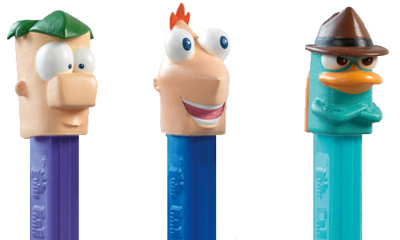 As summer winds down, so does the summer Pez Convention season. The MNPezCon is next in line – this week actually – scheduled August 4 – 6 in Minnesota, right across the highway from the Great Mall of America.  It was personally devastating for me to miss the St. Louis ANPC and then the Pez-a-Mania Convention this year due to a back injury, but the Jordan family and the Pez Collectors Store will be in Minnesota! We will arrive Wednesday afternoon and be ready for room hopping on Thursday and Friday, then the show on Saturday! Orders placed through the web store from Tuesday, August 2 will not ship until Monday August 9 as we will be packed up or at the MNPezCon. We hope to see you there!

Happy Pezzing!
Chris Jordan