August 2008 Newsletter
It has been a very busy summer here at the Pez Collectors Store and there are always new pez coming out to keep things exciting! This month is no exception and we are happy to announce some of our new arrivals.
First, the US release Fairies are shipping to us now. These US release come with purple flower skirts with glittery lines in the creases.  This is very different than the European releases with grayish flowers and we think they look great!  The US release also features Tinkerbell, Silvermist and Iridessa, so we expect that Fawn and Rosetta will be released in the USA at a later point.
While attending the Pezamania convention in Cleveland, we were able to obtain a few very special test pieces. These are dark blue crystal pumpkins with green, orange, reddish orange or white eyes, mouth and nose features. They come on stems which were test stems for the Pez Planet series which never happened. These no foot stems are green, red, blue and purple which was used for the mystical crystal balls.  The pumpkin heads on these test stems look fabulous. We only have a few of each, so hurry to get them before they are gone!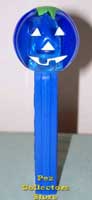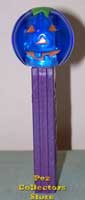 We also were able to obtain a very few remaining sets of rainbow colored crystal K-9 dogs which were a very limited production run of 300 each. These awesome sets are available through the Pez Collectors Store, but probably only for a very short while!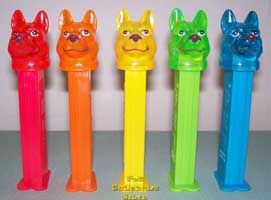 It was exciting to also get some of the limited edition of the 2006 DEG Metro Stars Lion pez.  This Lion pez is similar to the misfit pez, but it has darker hair and it reads DEG Metro Stars on the stem. The Düsseldorf Germany DEG Metro Stars hockey team had 2500 of these produced to distribute to their fans at a game in 2006. These can be found on our webstore under the Retired European, European Promotional category.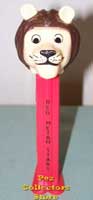 We have also added the Bandai Pez Mini set of Go-Onger which are pretty cool looking and a great addition for those collecting the mini pez.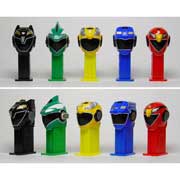 For anyone who may have missed it, the two new NCAA collegiate footballs for the University of North Carolina (UNC) and for Virginia Tech (VT) released by Pez Co. for 2008 are listed in the Pez Collectors Store now.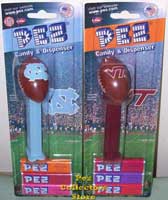 Also recently added to the store are the Nintendo Mario Bros pez sets, mint on European cards. While they are not new pez, they have been unavailable for quite some time. Mario, Yoshi, Koopa Trooper and Diddy Kong are in this awesome set which was never released in the USA.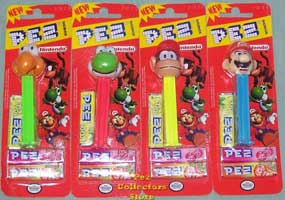 While we were in Cleveland, my son took the time to get a few photos at the Pez-A-Mania show. Here are a few of those photos and we have uploaded the rest to a folder under news and information titled 2008 Cleveland Photo Gallery.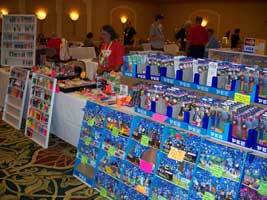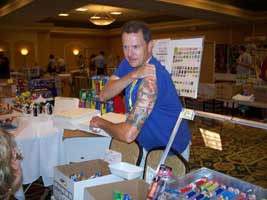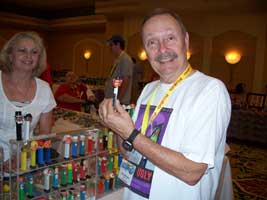 Our all time favorite convention is coming up in just a week! We will be packing up and heading for Minnesota on Wednesday next week to attend the MNPezCon. This convention is always so much fun with the various activities and games. This year the theme is Pirates, so you can be sure that there will be a ton of pez treasure, pezzy bootie and Pez Pirates to be had at this convention. We will be in Suite 157, so stop by and say hi! Please note that orders placed and paid while we are at the convention from August 6 through August 10 will ship first thing on Monday August 11. We really hope to see you at the convention!
As always, new items are added to the Pez Collectors Store on a regular basis, so check in often to see all the latest additions. Many thanks to our newsletter subscribers and customers for their continued patronage! We hope you enjoy the newsletter. Until next month...
Happy Pezzing!
Chris Jordan