April 2019 PCS Newsletter
New Pez and POP! PEZ are popping up like the flowers of spring! And, you couldn't ask for a more colorful bouquet! Check out all the newest pez and POP! PEZ!
Captain Marvel is in stock now in the Pez Collectors Store. She is a bust mold to show her blue, red and gold superhero costume and she has the pseudo Mohawk hair. She is a new addition to the Marvel assortment and is available as a single pez, mint in bag.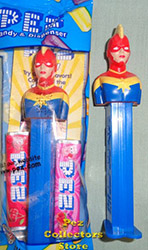 Thanos is also in stock now. Will he be defeated by Captain Marvel and the Avengers in Endgame? Time will tell, but for now, he looks awesome! He is available in bag with pez candies.
The pair of Marvel Pez Twin packs looks great! They feature Captain Marvel and Thanos in one twin pack and Back Panther and Ant Man in a second twin pack. These are in stock now!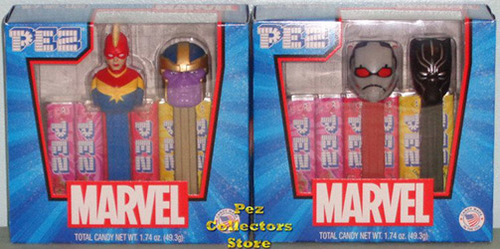 The Cerulean Blue Crayola Crayon pez has joined the Outrageous Orange, Vivid Violet and Jazzberry Jam colors in the Crayola Crayon assortment. There is also a Crayola crayon gift set which includes Red, Yellow, Green, and Blue crayon pez. The new Cerulean Blue Crayon pez is very close but a bit different than the Blue in the Gift set (Cerulean is on the left and the gift set Blue is on the right in comparison image below). It is different than the color that Crayola Crayon's website says is Cerulean Blue. Everyone loves adding another crayon to their palette – with so many different colors and hues and shades and tones, we really wish it might have been more distinctly different! It is in stock now – gotta get 'em all!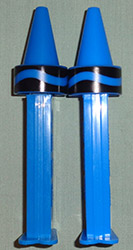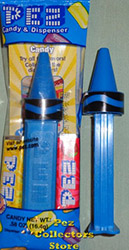 An awesome new advertising dispenser has been produced for Whataburger Fast Food Restaurant with over 790 locations throughout the southern states. The Whataburger logo sits atop a Pez stem, leaving no doubt that this is an advertising promotional pez! Even the card is unique, featuring an image of a typical Whataburger store! We will have some of these in stock tomorrow in the Pez Collectors Store!


We are looking forward to the arrival of the new Pokemon Pez assortment scheduled for release April 1. Squirtel, Pikachu, Bulbasaur and Charmander are included in the new assortment and these will be available soon both in bag and as a boxed gift set.
The Disney Aladdin assortment is scheduled to begin shipping April 15 and we are looking forward to the updated Jasmine and new Aladdin and Genie pez. The planned tripack has been cancelled, but these will be available individually. We will have the Aladdin assortment in stock just as soon as our order is shipped to us!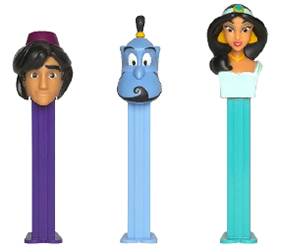 The new Toy Story Assortment is scheduled to begin shipping April 22. Woody and Buzz will have an updated design and Little Bo Peep will join the assortment. There will also be a pair of twin packs. The twin packs will feature a revised Woody with Little Bo Peep and a second with a revised Buzz Lightyear and a mini Alien pez.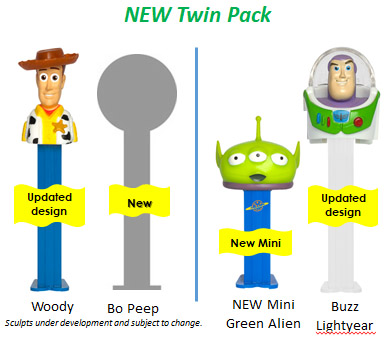 The Funko POP!+PEZ scene is on fire with new releases! The new Marvel Ant Man, Ghost Rider, Beast and Logan are in stock now in the Pez Collectors Store, available separately or as a convenient set of 4!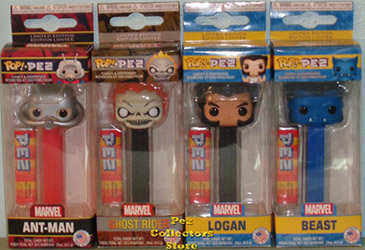 The Star Wars Logray Pop Pez is in stock now in the Pez Collectors Store. The detailing of the multi-color fur and hood and headdress are excellent! We also have just a few of the Snaggletooth Chase versions available, in addition to Bossk, Greedo, Tusken Raider, Jawa, Ponda Baba (spelling error) and common Snaggletooth.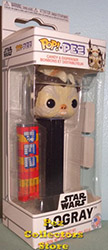 Scott Pilgrim, Ramona Flowers and Knives Chau made their Pop! PEZ debut at Emerald City Comic Con March 14 – 17, 2019 and as a shared 2019 Spring Convention Funko Exclusive. We have a few of these sets in stock.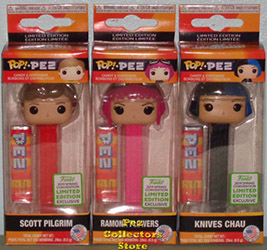 Harry Potter POP!+PEZ - Harry Potter, Ron Weasley, Hermione Granger, Dobby are in stock now in the Pez Collectors Store! Luna Lovegood is on her way and will be available Tuesday!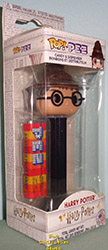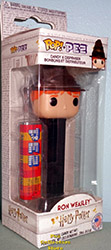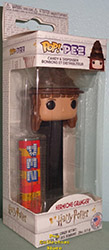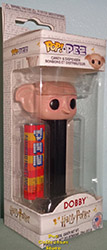 In addition to all the coming new releases we showed in last month's newsletter, three new Star Wars POP! PEZ have been announced. Salacious B. Crumb, Gamorrean Guard and Jabba the Hutt will make a debut as exclusives at the 2019 Chicago Star Wars Celebration, April 11 - 15. These look awesome!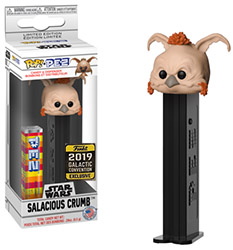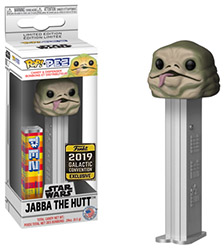 34 different NFL Team POP!+PEZ are on the way, too. The team logos are on Beanie Caps, on Baseball Caps or on Football Helmets. It is hard to say if Funko will eventually produce a Beanie Cap, Baseball Cap and Football Helmet version for each of the 32 teams. Currently, the Seattle Seahawks are the only team to come in all three versions, but don't be surprised if the others don't follow! We will sell these individually and possibly as bundled sets, depending on when they become available.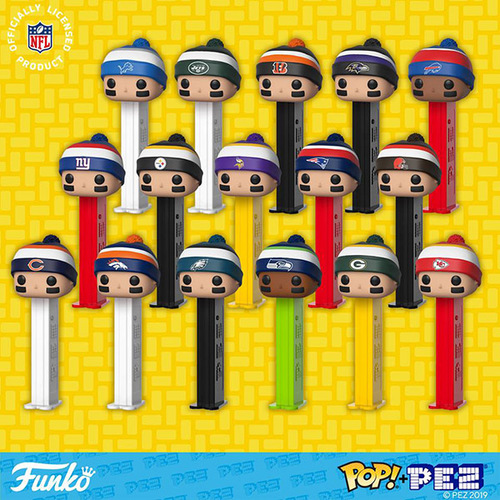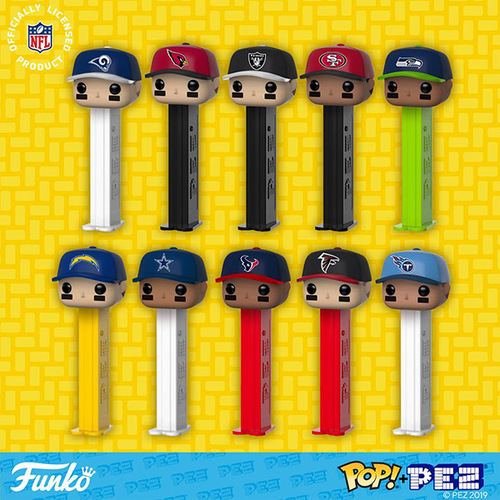 In Pez Convention news, it is definitely time to start planning for upcoming conventions! The Northeast Pez Convention is May 1 – 4 in Stamford CT and hosts Richie and Mary Belyski are sure to have some fun things planned! Details can be found at www.pezconvention.org where the registration and hotel information can be found, along with the agenda for the convention.
Other conventions and gatherings coming soon include:
​That's all for now! Until next month, Happy Pezzing!
All the best,
Chris Jordan
www.pezcollectors.com