April 2016 Newsletter
New Pez are coming out about as fast as the flowers of spring - if they aren't here yet, they will be coming very soon! We have gotten in some new dispensers and have more coming in a short while. Pez conventions are being planned worldwide, creating wonderful opportunities for collectors to get together and share their love of this great hobby!
The WWE Pez Boxed set is now available in the Pez Collectors Store. Hulk Hogan may have won in his lawsuit with Gawker, but he isn't truly famous since his head isn't on a PEZ dispenser. The set released includes John Cena, The Rock, and instead of the originally planned Hulk Hogan, it includes the Undertaker. The dispensers look great and the WWE World Heavyweight Champion packaging adds a nice touch.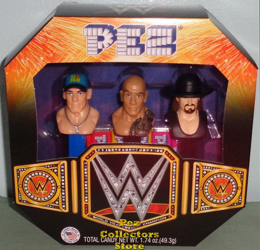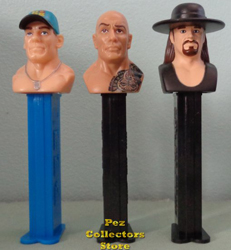 We have received just a few of the Kylo Ren and the First Order Stormtrooper pez on cards, but they probably won't last long. They looke pretty awesome as you can see from the headshots taken by Missy Kish Farina! We will have more of these in stock in the Pez Collectors Store just as soon as possible!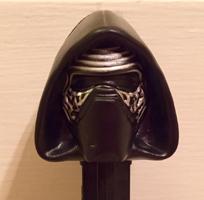 Pez International has released the 2016 Angry Birds Pez set which is shipping to us now. This new set is much more detailed than the original Angry Birds and they look awesome. As an added bonus, the dispensers come with an image printed on the side of the stem that is a code which can be scanned to download a free digital Angry Birds game. We can't wait until our shipment arrives to try this out! The new Angry Birds Pez should land in the Pez Collectors Store in about a week!
Also shipping to us now from Europe is the new Finding Dory Pez set with Nemo, Dory, Hank and Bailey. The new 2016 dispensers from Europe will come on traditional stems that don't let much light through. Hank the Octopus and Bailey the Whale are completely new dispensers, and Dory and Nemo will have somewhat different paint that sets them apart from previously released versions. The new European Finding Dory pez should be in stock within a week or two!
May 1 is the first scheduled release for the USA Finding Dory Pez Set. This set will feature Dory, Nemo, and Bailey as the mystery pez, and they will be on translucent, colored crystal stems! There will be two different sets in the USA – the ones in the Fish Bowl gift set will be on blue crystal stems, while the set in bag or on card are supposed to have different colored stems.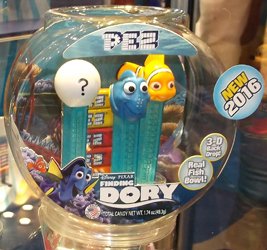 Pez USA has already received the 4 new Teenage Mutant Ninja Turtle Connectibles pez sets, but we are told that they will not ship orders until the original scheduled release date of May 1. Our order has been placed and we are patiently waiting in hopes that the company will honor the orders placed sooner rather than later!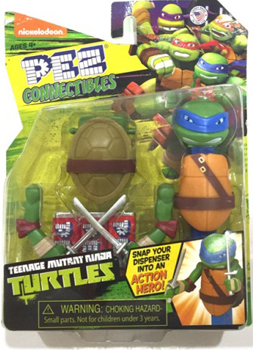 The Marvel Interactive boxed sets with Captain America with spinning shield, and the light-up eyes Iron Man are scheduled to begin shipping April 1. We hope to receive our order within a few weeks! These new interactive Pez are awesome!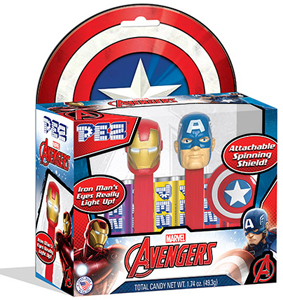 The PezPalz Blog is hosting a contest to celebrate 3 years of blogging! The Disco Inferno Contest is open to anyone, but there is not much time to get your Disco themed picture featuring PEZ, as the deadline for submission is March 31st 2016 @ 11:59pm PT! Details can be found at http://pezpalz.blogspot.com/2016/03/disco-party-picture-contest.html and you can win the top prize of this awesome PezPalzBlogspot.com dispenser in an awesome limited edition box! Pez Palz blog is a great place for news and information, contests and lots of pezzy fun!
Pez Convention season is really getting underway and the Pez Collectors Store will be traveling to as many of the conventions and gatherings as possible, though for this year, we will have to stay in the USA as much as we wish we could travel abroad and visit all the conventions in other countries. We will be in Austin, Texas for the ATX gathering from March 30 through April 2, so orders placed during that time will be shipped first thing Monday, April 4. We are hoping to see many of you at this gathering!
The Israeli Pez Gathering is taking place on April 2 in Tel Aviv and we hope that they have a wonderful event. FasterPez puts a great deal of time and energy into hosting this event and it should be a great time for all the attendees!
The Pezpana Gathering in Madrid, Spain will be April 9 and 10 and the first Australian Pez Gathering will be April 16 in Brisbane, Australia. The hosts of these pez gatherings have also done a lot of work putting these events together and we hope that they are well attended by as many collectors as possible!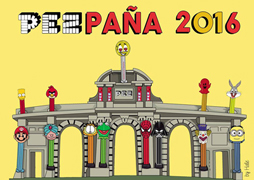 April 16 is the date for the first Australian Pez Gathering in Brisbane, Australia. Greg Potent is the host and he can be contacted through the 1st Australian Pez Gathering group page on Facebook

April 28 – April 30 is the NorthEast Pez convention in Stamford, CT and we are looking forward to being at this convention! It is sure to be a great time for everyone in attendance!
May 18 – 21st is the 10th FinnPEZ Gathering in Helsinki, Finland! Congratulations on the big 10 and going strong! We wish we could join you for the northernmost Pez Gathering!

June 23 – 26th is the Kleinmunchen Pez Gathering in Linz, Austria, the home of PEZ International. Again, it would be so awesome to be able to attend this gathering!
July 10 is the Istanbul Pez Gathering – the only gathering to take place on two continents! How cool it would be to attend this gathering!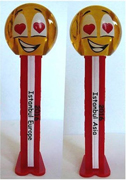 July 14 – 17th is the 1st Norwegian Pez Gathering in Haugesund, Norway. Wishing you a very successful first event Kjersti and Thor!
July 28 – 30th brings the excitement back to the USA for the 26th Pezamania Convention in Cleveland Ohio. We can't wait for this epic event! It will be huge and a ton of fun with hosts Rick and Sue Marlowe!

August 12 – 13th is the Dairyville Gathering hosted by Tina and Dave Gunsauls!
August 20th is the first UK Pez Gathering, hosted by Kelle Blyth in Norwich, UK
August 25 – 27th are the tentative dates scheduled for the new Michigan Pez Convention, hosted by the greatest Pez Ambassador and spokesman, Jim Blaine! We will be sure to keep you updated with all the details as they become available!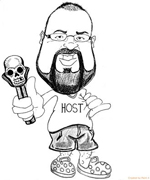 September 8th is the 2nd Sin City Pez Gathering in Las Vegas, Nevada
September 23 – 24th is the Steel City Pez Gathering in Pittsburgh, Pennsylvania
October 14 – 15th is the 3rd Pez On the River Gathering in LaCrosse, Wisconsin

October 22nd is Pezylvania VII in Kutztown, Pennsylvania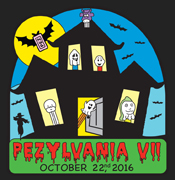 November 30th is Bring Your Pez to Work Day which isn't really a gathering or convention, but still deserves a spot on your calendar and everyone can participate from where ever they are!
December 2 – 3rd is the Christmas Pez Gathering hosted by Jessica and Juan Orozco in Upland, California
In addition, the Swedish Pez Gathering, the Japan Pez Gathering, the Portugal Pez Gathering and the Slovenian Pez Gatherings are expected to take place in 2016, with the dates and locations to be determined!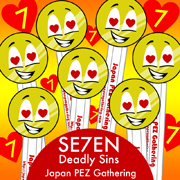 Make your plans now to attend a gathering or convention – there are so many wonderful opportunities and you are sure to have the time of your life! We hope to see you at one of the conventions soon!
That's all for now! Happy Pezzing!
All the best,
Chris Jordan