April 2012 Newsletter
Pez is once again predicting the NCAA Basketball championships! In a field of 68 teams, there are 5 college basketball teams with Pez dispensers – and 4 of the Elite Eight have a dispenser! Only UCONN didn't make it past the second round. University of North Carolina has a UNC basketball Pez dispenser as does Syracuse! Ohio State and the University of Kentucky moved on to the Final Four, so 50% of the Elite Eight and 50% of the Final Four and 50% of the Championship teams have a Pez dispenser!, so whether having a Pez dispenser predicts a great season or if being a great team predicts having a Pez, there must be a correlation in there somewhere! The NCAA Title Game will be played between the University of Kentucky (UK) and the University of Kansas (KU).  Being from Kansas City, it is hard to not wish that KU would get on board! A JayHawk would sure look good on a Pez!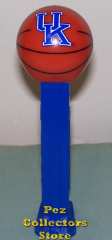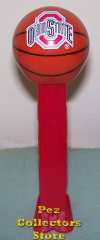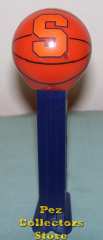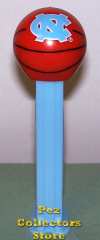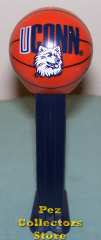 The Marvel Avengers Pez assortment includes a new version of Ironman with a gold mask along with the Incredible Hulk, Thor and Captain America. This assortment and the new Metallic Ironman dispenser is on its way to the Pez Collectors Store now and will arrive Tuesday, April 3.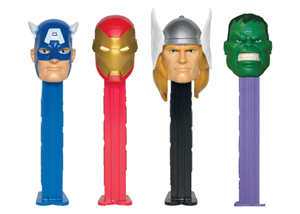 April is the scheduled release date for the newest promotional Pez hauler – the Hy-Vee truck. We will have these in stock just as soon as they arrive!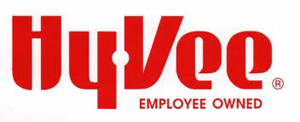 May will bring us the Amazing Spiderman and the Lizardman Pez. These two new dispensers have an awesome look about them. Spiderman now has at least 5 different molds – first released as a small head with removable eyepieces, on a no feet, then a footed stem, a small head with molded eyes, a larger head with really big eyes that first came on a red stem, then a blue stem, then the thinner, smoother face version with a pointer chin on a blue stem. This newest version has very detailed, raised weblines and is a bust-up version rather than just the head. Lizardman is also a bust-up version and a totally new Pez dispenser!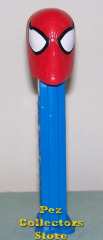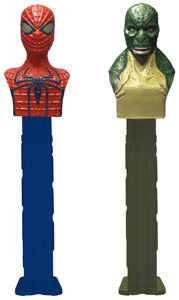 June is the scheduled release for Strawberry Shortcake, along with Lemon Meringue and Orange Blossom. These should be really sweet, but so far, we have not been able to get a photo, but they look something like this: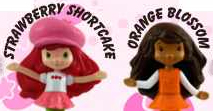 We have been able to get some of the Danish Soccer Balls, mint on card! These have been tough to get on card!
We have added some vintage Pez to the Pez Collectors Store. We love the variations in these Indians with reddish face and flesh face!

We have also added a new category for Quasi-vintage Pez – those with 3.9 patent numbers, both thin and thick feet. Feet were first added to dispensers in around 1987, so these dispensers are now25 years old. Traditionalists still consider vintage dispensers to be those without feet and patent numbers of 3.9 or earlier, but there is no question that there are some early footed dispensers that are really quite close to being vintage. We decided that a category called Quasi Vintage would be appropriate (quasi is something which shares most, but not all of the same characteristics)  so the 3.9 patents which were no feet, thin feet and thick feet really represent a transition period for Pez. Check out the Quasi Vintage section in the Pez Collectors Store!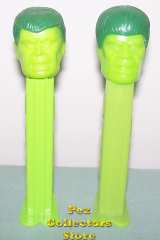 We have also added some limited edition Pez including some gathering/convention dispensers. Check out these awesome pieces!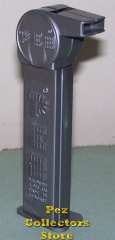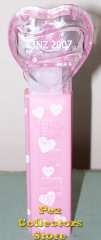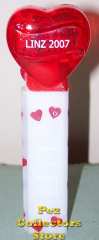 The inserts in the bagged Pez have changed again. They still have the fun facts, but now the front of the insert shows a picture of the Pez Visitor Center. If you haven't collected all 26 of the first Fun Facts inserts, be watching for them as the new Visitor Center inserts are now replacing them!
The NorthEast Pez Convention will be held in Stamford, CT April 19 – 21. We will be going to the convention, but not as dealers. We look forward to adding to our inventory and to our own collections!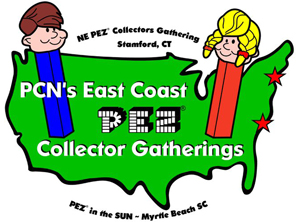 While at the convention, we will be visiting the newly opened Pez Visitors Center at the Orange, CT factory. There are several Visitor Center exclusives that we have arranged to purchase and these will be available in the Pez Collectors Store as soon as they are shipped back to us from the convention. This is a great opportunity for those who cannot go to the visitor's center to be able to purchase these exclusive dispensers and sets.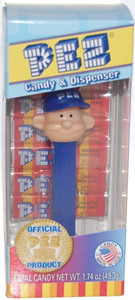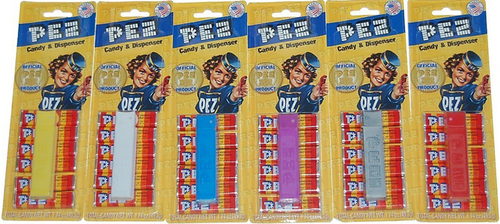 We look forward to seeing many of you at the NorthEast Pez Convention and we will have more news next month!
Happy Pezzing!
Chris Jordan

www.Pezcollectors.com